The Warning Abby Lee Miller Gave Todd Chrisley Before He Reported To Prison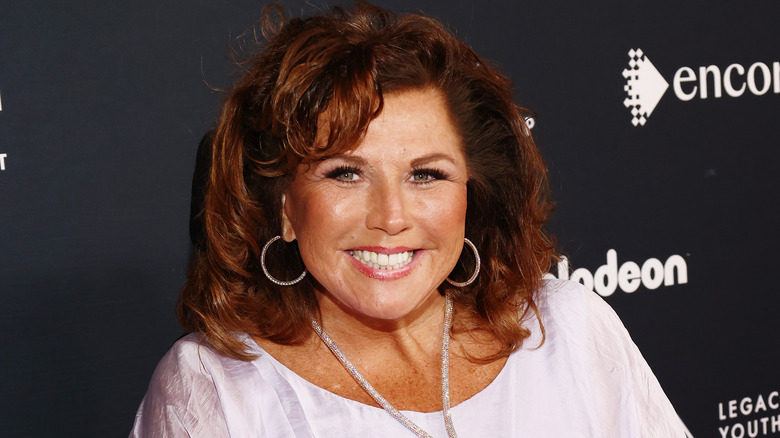 Tommaso Boddi/Getty Images
Abby Lee Miller  — who served nearly a year in prison for tax evasion — recently revealed the advice she gave to Todd Chrisley amid his own prison sentence. To recap, the "Chrisley Knows Best" star is currently serving a 12-year prison sentence for various fraud charges. His wife, Julie Chrisley, fared only slightly better with a seven-year sentence. Even though their prison bid has pretty much kept the celebs from speaking directly to their millions of supporters, their oldest daughter Lindsie Chrisley — who has a complicated history with her bio dad and stepmother — has regularly provided the public with updates about their new lives.
On April 5, Lindsie shared that Todd was actually thriving despite the circumstances. "My last visit with my dad, I couldn't stop telling him how great that he looked," Lindsie revealed on her "The Southern Tea" podcast. "He looks very, very good. I told him, 'Even your hair looks better a little bit longer and a little bit grayer.' His nails aren't completely bitten off." Ironically, Lindsie's claims differ greatly from Miller's thoughts about how Todd is handling his new prison lifestyle ... and her candidness has drawn the ire of Lindsie. 
Abby Miller told Todd Chrisley to 'be careful'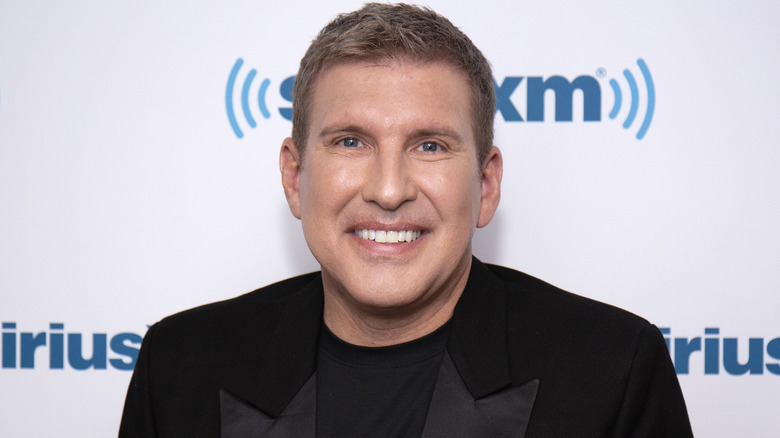 Santiago Felipe/Getty Images
Abby Lee Miller recently spoke with Entertainment Tonight and shared her unfiltered thoughts on Todd and Julie Chrisley's prison sentence. "There in real trouble, that's a long time," shared Miller. "I had DM'd him a few times [before their sentencing] and said, 'Be careful. If they want you they're going to get you," she added. Miller also shared that she didn't believe that Todd and Julie wouldn't deal with the drama she endured in prison because of their family friendly persona. With that said, Miller did reveal the area where she felt Todd might struggle. "He's very bougie," said Miller. "He is not going to be able to handle, like, the soap and the towels," she said.  
Miller shared similar thoughts with The U.S. Sun, where she divulged even more details about her correspondence with Todd. "Well, he was always going on about financial institutions and people that were coming after him, his local government — always talking about that, which I found odd," shared Miller. "When this was all brewing, I thought, you know, something is up because if the government's investigating you, you don't know it," she added. "When I was indicted by the U.S. government, it came as a complete whoosh, smack in the face. I had no clue that I had done anything wrong. And I say that I still don't."
Lindsie Chrisley doesn't agree with Abby Lee Miller's stance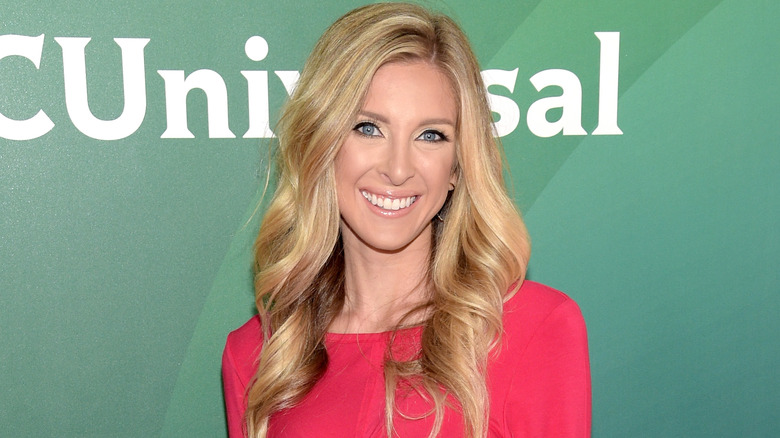 Jason Kempin/Getty Images
Given Abby Lee Miller's history of verbally unloading on ... just about everyone ... her comments about Todd Chrisley were almost complimentary. However, Lindsie Chrisley still isn't here for it. During a recent episode of "The Southern Tea," Lindsie spoke on Miller's decision to publicize her thoughts on her parent's struggles. "I don't mean this in a petty way and it's probably going to come across a little petty, but what [Abby] did in my opinion was very inappropriate," Lindsie shared (via Entertainment Tonight). "She aired what she claimed was private communications with my dad ... it's a betrayal. ... She should know better. I don't believe she would have been brazen enough to do this if my dad hadn't been incarcerated."
Despite Lindsie's anger, it's unlikely her response will influence Miller's actions. In 2019, Miller also had a bit of advice for Felicity Huffman and Lori Loughlin, who faced prison sentences for using illegal means to get their children into college.  "Be open with people, they are celebrities," said Miller to Entertainment Tonight. "People know them from TV. TV's a big deal in prison. A big deal. People watch it nonstop. So they're gonna be interested in what it was like to be on a TV show. You know, what's it like to, you know, be married to John Stamos? ... What are all these things like? They're gonna want to know."