How Johnny Depp's First Wife Lori Allison Feels About Amber Heard Today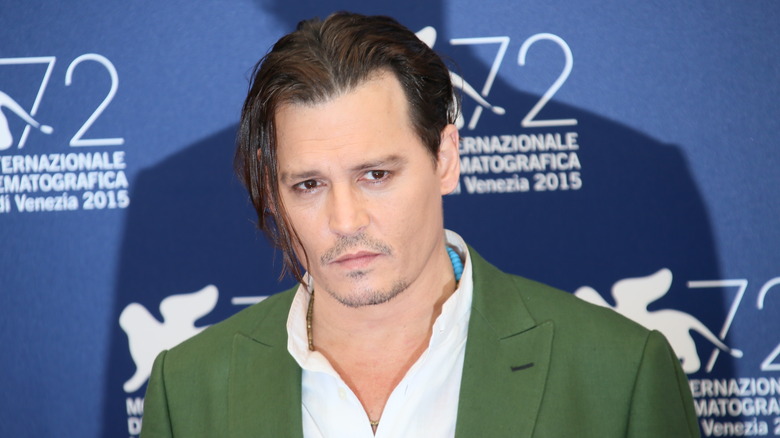 Denis Makarenko/Shutterstock
Lori Anne Allison joins the list of Johnny Depp's ex-lovers who have defended him against the allegations made by another former lover of his, Amber Heard.
Between 2020 and 2022, Depp was part of two high-profile cases centered on his alleged domestic abuse toward Heard. In 2020, he sued the British tabloid The Sun for claiming he was a "wife beater," which resulted from Heard's claims that he had abused her during their marriage. At the time, Winona Ryder, one of Depp's more famous exes, said in a statement that the actor was anything but and that "the idea that he is an incredibly violent person is the farthest thing from the Johnny I knew and loved." Meanwhile, French model Vanessa Paradis, the mother of Depp's two children, shared the same sentiment, saying that she's "known Johnny to be a kind, attentive, generous and non-violent person and father." When Depp and Heard went head-to-head in court in 2022, after the "Pirates of the Caribbean" actor claimed that she had defamed him, another one of Depp's former paramours came to his defense. It was Kate Moss who spoke up then. While testifying, she refuted Heard's claims: "He never pushed me, kicked me, or threw me down any stairs."
Depp's other exes, including his first wife Allison, remained quiet throughout the whole ordeal. But nearly a year after he won the defamation trial, Allison finally shared what she thought of what happened, including her opinion of Heard.
Lori Allison called Amber Heard 'horrific'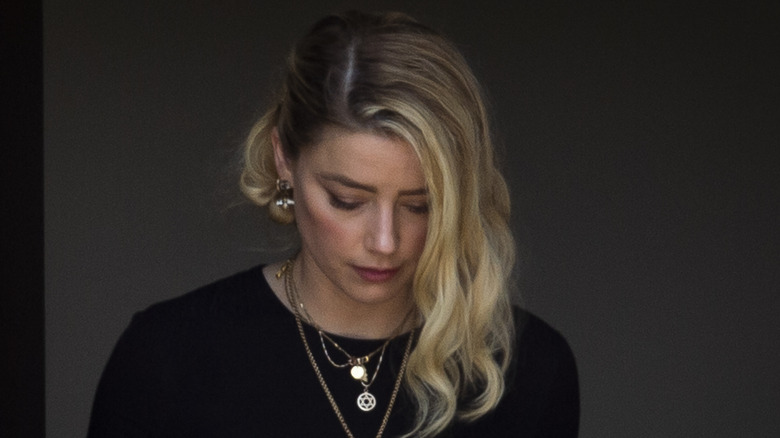 Consolidated News Pictures/Getty Images
Lori Allison did not hold back when questioned about what she thought of Amber Heard. In a guest appearance on the "Popcorned Planet" podcast, the professional makeup artist, who was married to Depp from 1983 to 1985, refused to address the "Aquaman" star by her name and referred to her as "she who shall not be named" instead.
Allison shared that Heard was not a total stranger to her, noting that they had been good acquaintances in the past. "I had met her before, I'd been to parties at his house, and she seemed really nice, and she was gorgeous, and what's not to love?" she recalled. But her perception of the actor changed over time, especially after she started hearing stories of their tumultuous relationship. "As time went by and I would hear things about her... He didn't seem too happy all the time," she added.
Allison also recounted how she kept tabs on the defamation trial and that she thought that Heard's claims were bogus. "The things that affected me more were the things he said in court. I probably broke down several times because I felt really bad for him," she continued. "I'm no angel. I've done my share of s***ty things to people, but what she did was absolutely horrific, and if there were things that I could do to her that were legal, I would do them!" 
Johnny Depp and Lori Allison remain friends
Not many know that Lori Allison is one of the reasons why Johnny Depp became a superstar. Hollywood Life reported that she introduced him to Nicolas Cage, who then got him a role in "A Nightmare on Elm Street," the project that catapulted him to fame. And while her marriage to Depp didn't end up working out, it's not surprising why they remained in touch, considering how he pretty much owed his career to her.
Per Allison, she had maintained friendly with Depp over the years, telling the "Popcorned Planet" podcast that she has his best interests at heart. "He's really generous. He has the biggest heart of someone I've ever met. I love him to pieces, and I get all goofy-eyed when I think about him and his future, our past," she divulged. "I want nothing but the best for him, and I hope he feels the same about me... He's generous, kind, and I can't wait to be in a room with him again because I love to give him hugs."
Allison may not be as outspoken as Depp's other exes, but this isn't the first time she helped revive his reputation. Back in 2016, the first time Amber Heard claimed that Depp had hurt her, Allison spoke with TMZ to share that her ex was anything but violent. She claimed Depp was a "soft person" who never laid a hand on her throughout their marriage and that she would always remember him as a person who was kind to everyone, including animals.