Hailey Bieber Is Still Struggling Despite Supposed Selena Gomez Truce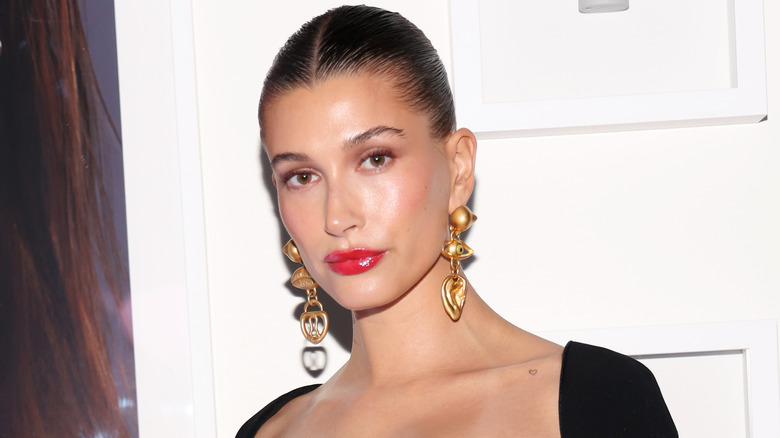 Jerritt Clark/Getty Images
Hailey Bieber has been through a lot in 2023, especially when it comes to her rumored feud with Justin Bieber's ex, Selena Gomez. Most know Gomez has a legion of devoted fans who defend her until the very end, and they're not afraid to take to social media to stick up for the star. 
Things first got dicey between Hailey and Gomez when many of the latter's fans accused the model and Kylie Jenner of making fun of Gomez's eyebrows on TikTok. Jenner shot down the claims, commenting directly on the video. ​​"This is reaching. No shade towards Selena ever, and I didn't see her eyebrow posts! U guys are making something out of nothing. This is silly," she wrote. Gomez later commented on the video, telling fans to chill — but still, people got mad at Hailey.
Not too long after, Gomez commented on a video of Hailey throwing shade at Gomez's BFF, Taylor Swift, according to People. "So sorry, my best friend is and continues to be one of the best in the game," Gomez wrote before announcing that she was quitting TikTok. So, when Hailey posted a tribute to Justin on his birthday in March, Selenators ripped her in the comments. "Girl, he doesn't even like you fr," one person wrote. There were plenty more instances, but in March, Gomez shared an Instagram Story, asking her fans to be kind to Hailey after she reached out and revealed she was receiving death threats. Turns out, Hailey is still struggling. 
Hailey Bieber shares vulnerable post with fans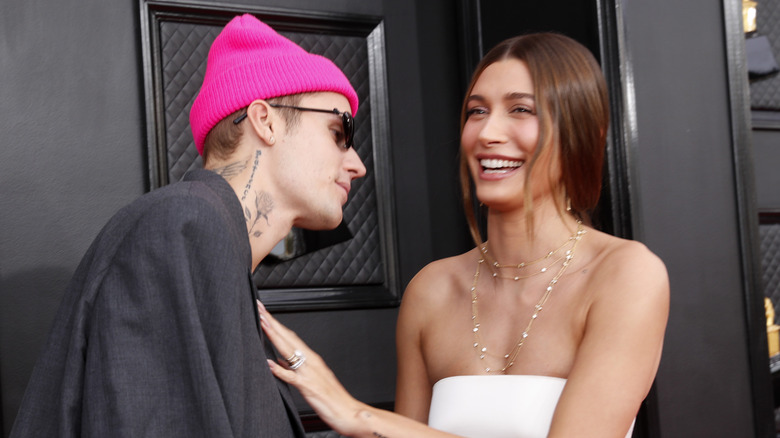 Johnny Nunez/Getty Images
Hailey Bieber has been through her fair share of drama with Selena Gomez, and while the women supposedly  called a truce, things have still been weighing heavy on the model. The star took to her Instagram Stories to let her followers know that she's been struggling as of late in an incredibly candid post featuring only text. "I like to make jokes about how I feel because sometimes it's easier than admitting I'm having a hard time," the model wrote. "But truthfully, since 2023 started, I have had some of the saddest, hardest moments I've ever had in my adult life, and my mind and emotions have been fragile, to say the least," Hailey told fans that she wrote the post, in part, to make them feel like they're not alone.
Hailey followed her first post with a second to further hammer her point home. "That being said, let's keep being there for one another. Let's be there for loved ones and friends and family and strangers," she shared. To conclude, Hailey encouraged her fans to "just be there for people" since everyone is better when they're together. She did not specifically mention the Gomez feud but we can put two and two together to come to the conclusion. 
This isn't the first time Hailey has gotten candid. According to Mix 103.3, she thanked Gomez for posting to end their rumored feud and asked fans for more "empathy and compassion."