Did Olivia Culpo Want To Marry Nick Jonas Before Meeting Christian McCaffrey?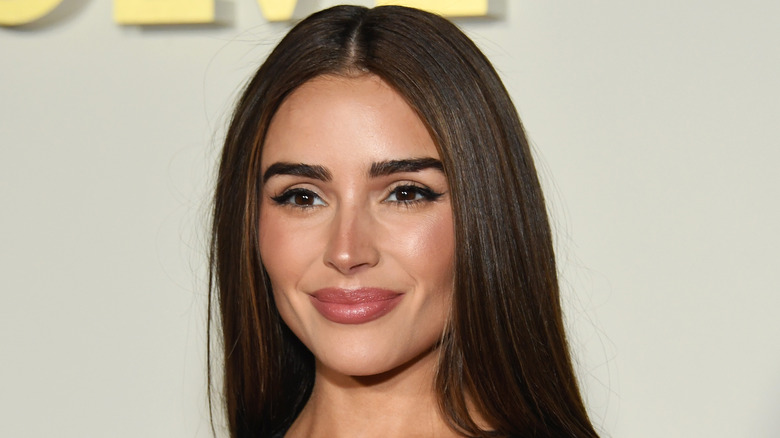 Jon Kopaloff/Getty Images
Olivia Culpo has found her forever mate in NFL star Christian McCaffrey, but, once upon a time, she thought it would be someone else. 
The former Miss Universe announced in early April 2023 that she was engaged to McCaffrey after nearly four years of dating. Culpo posted on her Instagram photos of the surprise proposal, which took place on April 2 during the pair's romantic trip to Utah. In a post on her Instagram Stories, the model said she is thrilled to be tying the knot with McCaffrey. "We tried to keep this quiet for as long as possible, but word travels fast," she wrote (via USA Today). "I'm marrying my best friend. I love you so much, fiance."
Culpo and McCaffrey were first rumored to be an item in May 2019, after several news outlets noticed that the former Panthers star liked a sexy photo of Culpo on Instagram. Culpo, who has a history of dating sports stars (e.g. Tim Tebow and Danny Amendola), told Entertainment Tonight that she broke her own "no-athletes-ever-again" dating rule just for McCaffrey. "He's just the best. I feel like he is really everything that I could ever ask for. So I never have to worry about anything," she said. 
The "Culpo Sisters" star has also been linked to a few well-known musicians throughout her time in the spotlight, including DJ Zedd and her most famous ex, Nick Jonas, with whom she had a two-year relationship. But did she see a real future with Jonas?
Olivia Culpo wanted to marry Nick Jonas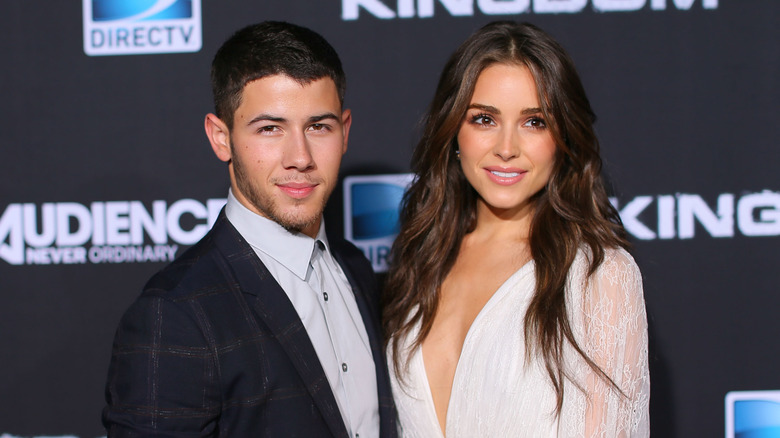 Mark Davis/Getty Images
Long before she met Christian McCaffrey, Olivia Culpo was in a romantic relationship with pop star and actor Nick Jonas. She and the famous Jonas brother started dating in 2013, shortly after the two met backstage at that year's Miss Universe pageant in Las Vegas. They broke up in 2015, with Culpo remaining decidedly mum about their split — until recently, when she finally let the cat out of the bag on her reality series "The Culpo Sisters" on TLC. Reflecting on her relationship with Jonas and the aftermath of their split, Culpo said it was a "very formative experience" for her. "I moved to L.A. with him. I had no brand, no money and I was in love," she recalled (via E! News). "That was great, right? But when he broke up with me, I was kind of left with no sense of identity."
Culpo said she was so in love with Jonas that she'd already imagined building a future with him, including walking down the aisle. "I thought we were going to get married, I thought all the things," she admitted. However, all of her dreams came crashing down after she and the "Jealous" singer called it quits. At the time, Culpo said she was also struggling financially and could barely afford her rent and living expenses. "It was a serious, pivotal moment for me," she said of their rough breakup. "But it's something that taught me that you can't give up."
Nick Jonas ended up marrying Priyanka Chopra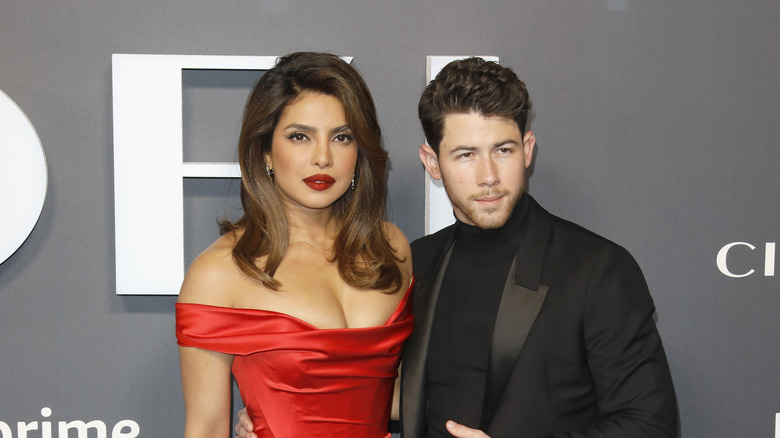 Tristan Fewings/Getty Images
Since his split with Olivia Culpo, Nick Jonas has settled down and tied the knot with actor and philanthropist Priyanka Chopra. The "Sucker" singer wed Chopra in December 2018, just less than a year after the pair started officially dating and announced their engagement in July 2018. They have since welcomed a daughter — Malti Marie —  who was born via surrogate in January 2022. Despite their sad breakup, Culpo said she's delighted for her ex and Chopra. "I think that any time anybody can find love, especially in this industry — because it's difficult, you can see there's a track record of things not working out. So, I'm so happy for him," she told People of Jonas. "I wish that everybody can find love and happiness. That does not mean that I would not wish that for him."
Well, Culpo has all the reasons not to be bitter, as she has found her own happily ever after with Christian McCaffrey. In a message for the San Francisco 49ers star on their third anniversary in June 2022, Culpo thanked her now-fiance for being her anchor and restoring her faith in love. "I'm so grateful for the voice inside me that told me to give love another chance," she said. "The yin to my yang ... you are everything I ever dreamed of and more." Cue the collective "awws."