The Famous Actor Reese Witherspoon Briefly Dated Before Marrying Ryan Phillippe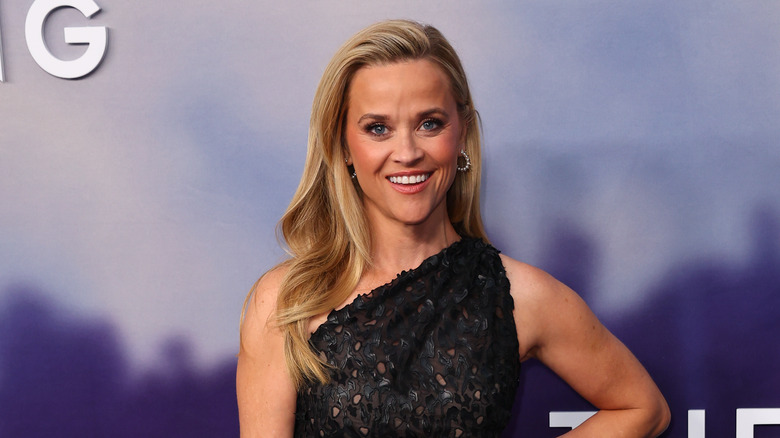 Leon Bennett/Getty Images
Reese Witherspoon has had several romantic connections over the years, including with ex-husband Ryan Phillippe. However, she possibly could have had a future with someone else beforehand. 
It's almost hard to picture that since Witherspoon and Phillippe were once one of the most popular couples in Tinseltown. The actors first met in 1997 at her 21st birthday party. The "Legally Blonde" star shared their adorable introduction with Jane Magazine. "I don't know what came over me — maybe the seven Midori sours — but I told him, 'I think you're my birthday present,'" said Witherspoon (via People). "He thought it was so flattering and now that I think about it ... how embarrassing!" By 1999, Witherspoon and Phillippe were married.
The actors exuded powerful chemistry in real life, but much of their initial popularity stemmed from their 1999 film, "Cruel Intentions," which debuted in theaters three months before their June 1999 wedding. Unfortunately, Witherspoon filed for divorce from Phillippe in 2006 after seven years together. Phillippe was rumored to have cheated with Abbie Cornish, though he denied those reports. Either way, the former couple got two children out of the deal and a lifetime spot on the list of best '90s couples. 
Witherspoon almost made that list with another actor she dated before Phillippe, but assumptions and miscommunication were the cause of their demise. 
Reese Witherspoon dated Jeremy Sisto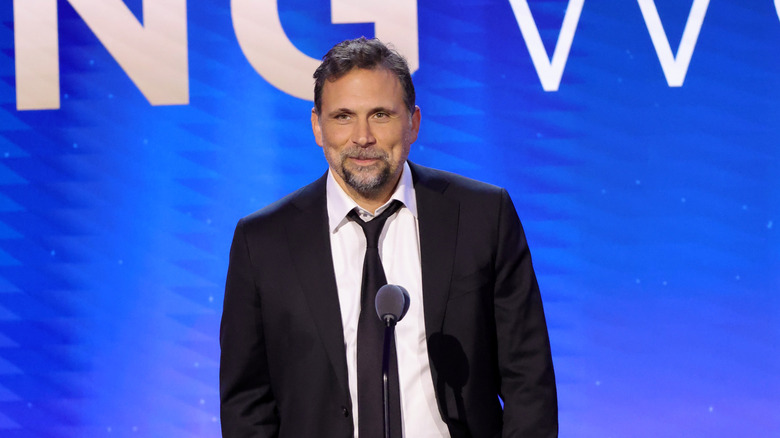 Michael Loccisano/Getty Images
Before Ryan Phillippe stole her heart, Reese Witherspoon dated actor Jeremy Sisto. The "Law & Order" star revealed this news during an AMA session on Reddit, after being asked what it was like working with her. The two had starred together in a 1992 TV movie, "Desperate Choices: To Save My Child," when Witherspoon was just getting her start. "Great," Sisto said of the experience. "She was my first actress girlfriend. We had a long-distance relationship for a long time. I was so into her. Then she went to Africa to do a movie and I guess I thought she had broken up with me because she didn't call that much so I moved on and met my ex-wife Marisa." 
The film that Witherspoon reportedly left Sisto to shoot was "A Far Off Place," which came out in 1993. Unfortunately, Sisto jumped to conclusions about Withersppon's stance on their relationship. "When she returned, I found out that wasn't her intention but I 'had already gotten involved," he added. "Felt badly. She's a great person." Wow. Imagine what could've been had they had a little healthy communication! 
Meanwhile, Witherspoon has never corroborated Sisto's account or seemingly referred to him at all in recent years. 
Reese Witherspoon sure has a thing for actors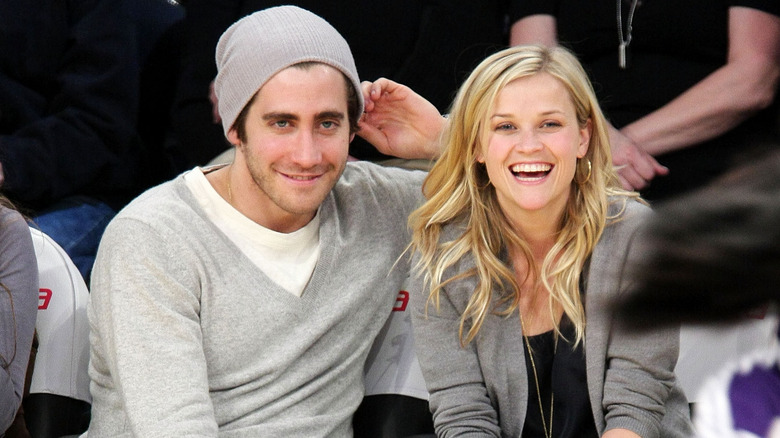 Noel Vasquez/Getty Images
While she may never have confirmed Jeremy Sisto's claim, Reese Witherspoon's dating history suggests that she has a thing for actors. After divorcing Ryan Phillippe, she married Jim Toth in 2011. And while he's best known for being a producer, he has done some minor acting. After more than a decade together, the couple announced that they had decided to divorce in March 2023. 
Before that, Witherspoon briefly dated Jake Gyllenhaal from 2007 to 2009. Witherspoon met Gyllenhaal on set while filming their movie, "Rendition," a spy thriller released in 2007. Unfortunately, they didn't last either, reportedly because Witherspoon didn't want to marry him. "She felt pressured to wed again but she wasn't ready," shared a source with Us Weekly. "She couldn't give Jake enough and she got cold feet. Jake wanted all of her." Still, they're close friends today. "She is, as I would say about most of the women who I'm close friends with or had relationships in my life, one of the smartest, strongest people I've ever met," said Gyllenhaal during an interview with People in 2016.