All The Signs Lily-Rose Depp And Her Boyfriend Yassine Stein Broke Up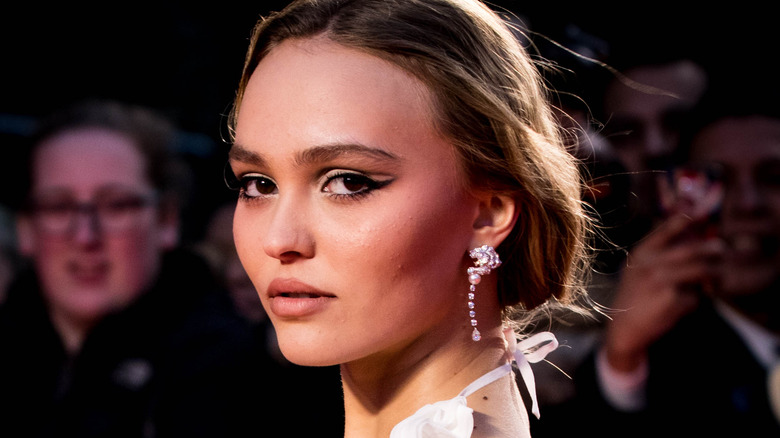 Tom Rose/Shutterstock
Lily-Rose Depp is on her way to becoming Hollywood's next It Girl. In fact, it might as well be her birthright. Johnny Depp's eldest child has been forging her own path in the industry ever since she appeared alongside her father in the film "Tusk," and in recent years, she has made impressive strides, including a top-bill role in the HBO series, "The Idol."
With Depp climbing atop the industry's food chain, it's not surprising that her personal life is also becoming an increasingly hot topic to her growing fanbase. She's made headlines for the people she was reported to be dating, starting with fellow model Ash Stymest. Their relationship was deemed controversial at the time due to their wide age gap (she was 18, and he was 26), but it quickly fizzled out. Depp then dated actor Timothee Chalamet from 2018 to 2020, in which, at one point, the two were photographed exchanging a steamy kiss on a yacht. Fans initially thought it was a PR stunt, but Chalamet later explained that it wasn't. "A PR stunt?! Do you think I'd want to look like that in front of all of you?!" he told GQ.
Depp was then briefly linked to actor Austin Butler after they were photographed packing on serious PDA, but it wasn't until she started dating French rapper Yassine Stein that people assumed she was in a serious relationship again. However, there may be a reason to believe that they, too, had called it quits.
Lily Rose Depp and Yassein Stein were last spotted together in 2022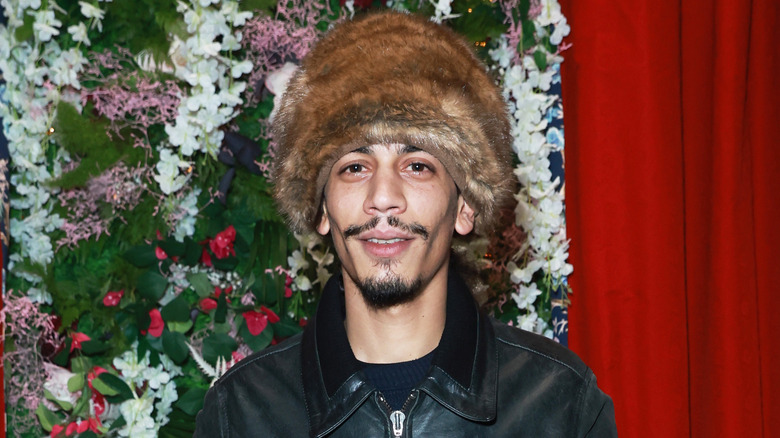 David M. Benett/Getty Images
"Pics or it didn't happen" is pretty much the rule when it comes to celebrity couples. In 2021, when Lily-Rose Depp was photographed canoodling with French rapper Yassine Stein in Los Angeles, it didn't take long until fans branded them as a couple. They were spotted hanging out together a few more times in the following year, cementing the fact that they were indeed in a relationship. Then again, their final public hangout was in September 2022. What gives?
With very little information known about the couple, fans started putting two and two together to figure out if the two were still an item. In March 2023, a fan pointed out that the actor and musician had unfollowed each other on Instagram, which may confirm that they've already called it quits. To make things even juicier, in the same month, a tip sent to the popular gossip account Deuxmoi suggested that Depp was already seeing someone new.
If there's one thing to know about Depp, however, it's that she never wants to be known for who her family is and who she dates. Instead, she wants to be recognized for her work. "I also think that I'm not here to answer for anybody, and I feel like for a lot of my career, people have really wanted to define me by the men in my life, whether that's my family members or my boyfriends, whatever," she told Elle.
Fans think Lily-Rose Depp is in a relationship with 070 Shake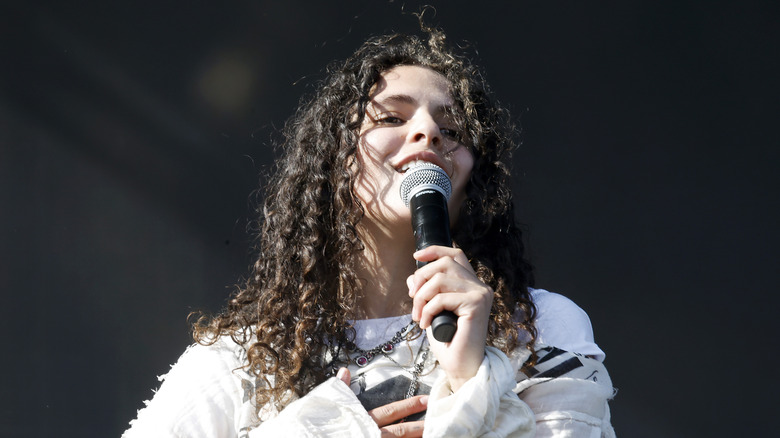 Frazer Harrison/Getty Images
It looks like Lily-Rose Depp has found herself a new lover, as evidenced by her viral photos lip-locking with rapper 070 Shake. Not long after an anonymous Deuxmoi tipster dished that Depp and Shake started dating, the "The Idol" star effectively soft-launched their relationship on her Instagram Stories. They were also documented at Paris Fashion Week with arms interlocked, leading many to think that there's more to them than friendship. Fast forward to March 2023, Depp shared in her Story a photo of her kissing the musician, so it's probably safe to assume that they're officially a couple.
We'll likely never get a verbal confirmation from Depp, though, just like with her previous reported relationships. In an interview with The Face, the rising star said that she'd rather be deemed "boring" than have fans know too much about her life. "I grew up with a notion of privacy that was very particular, just because of the situation that I grew up in," she said. "I've always been taught that privacy is something you should value and keep as much for yourself as possible."