Who Is Lily-Rose Depp's Rumored Boyfriend, Yassine Stein?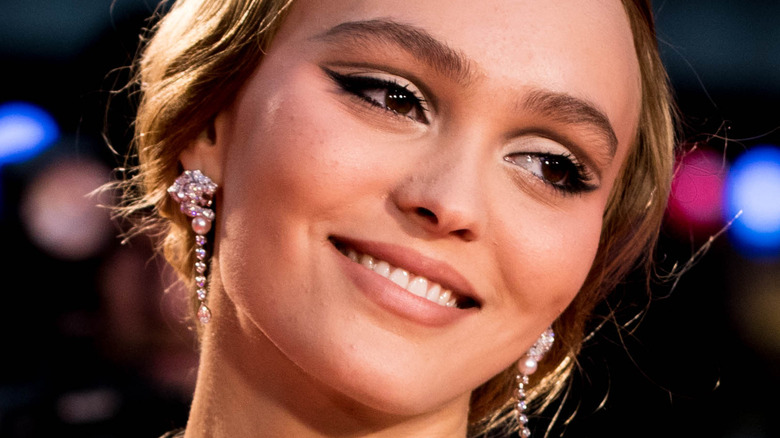 Tom Rose/Shutterstock
As the daughter of Johnny Depp and Vanessa Paradis, model and actor Lily-Rose Depp grew up amongst Hollywood A-listers, and has gone on to become a megastar in her own right, particularly in the fashion world, with Vogue once referring to her as being "as synonymous with the house of Chanel as tweed jackets, strings of pearls and artfully pinned camellias." It's hardly surprising then that, when it comes to her love life, Lily-Rose's past romances have included a number of high-profile faces.
From her year-long on-and-off romance with actor Timothee Chalamet, to a brief flirtation with her one-time co-star (and star of the forthcoming Elvis Presley biopic) Austin Butler, Lily-Rose's love life reads like something akin to a Hollywood fairytale.
However, per People, late 2021 saw the actor appear coupled up with a new, somewhat mysterious man: French rapper Yassine Stein. Since being spotted kissing for the first time in October, many have begun to wonder about Lily-Rose's latest beau. So, who is Stein?
Not much is known about Yassine Stein in the English-speaking world
Per Page Six, Yassine Stein is something of a mystery to American audiences. However, that's not to say he doesn't have an impressive following of his own in France. Quite the contrary, he's making quite a name for himself in the French-speaking world.
According to French celebrity magazine Gala, Stein is a Moroccan-born artist, composer, author, and screenwriter, and a member of the l'Ordre Collectif — that is, a group of France-based creatives. Meanwhile, another French publication, PurePeople, has reported that in addition to his burgeoning music career, Stein has previously worked as a model for French luxury fashion brand Koché.
As for Stein's music, the star's debut album "HAYAT" is gaining traction on YouTube, with his song "Marrakesh Butter" having more than 80,000 views at the time of writing. As for the single's performance on Spotify, it's been streamed nearly 350,000 times.
Given Lily-Rose Depp's penchant for privacy, having a 'mystery man' is hardly surprising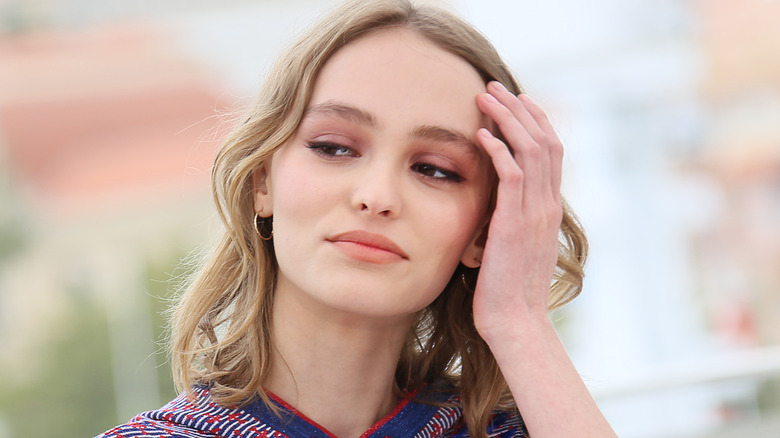 Denis Makarenko/Shutterstock
It's no secret that Lily-Rose Depp appreciates her privacy. In a 2021 interview on "The Drew Barrymore Show," the actor explained, "Growing up in a family like I did, I always learned the importance of privacy and valuing that... and that's something I've carried on into my own career. It's something that's important to me."
Depp also previously told The Face that she "would rather have people think I'm boring than people know too much about my life. I'll be boring any day."
In light of that admission, it's hardly surprising that she's been linked to someone with a slightly smaller online presence than some of her former rumored partners — or that she has yet to publicly define their relationship status. However, with Yassine Stein's star on the rise, we have a feeling that their relatively low-key presence (after all, is it really that low-key if, per E! News, the paparazzi is picturing them on dates?) may just pave the way for yet another high-profile love affair.