The Serious Diagnosis Len Goodman Experienced Before His Death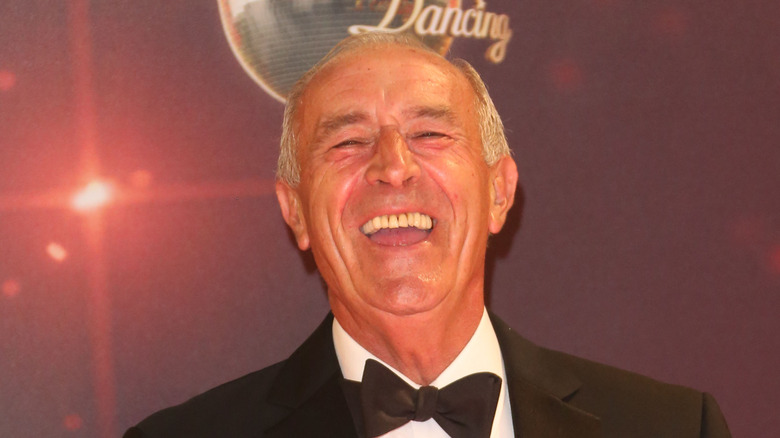 Featureflash Photo Agency/Shutterstock
Len Goodman may be gone, but it's safe to say that we will never forget him. On April 24, news broke that the former "Dancing with the Stars" judge died following a battle with bone cancer. "It is with great sadness to announce that Len Goodman has passed away peacefully, aged 78," Goodman's manager, Jackie Gill, said in a statement to the BBC. She added, "A much-loved husband, father, and grandfather who will be sorely missed by family, friends, and all who knew him." 
Upon hearing the news of his death, many celebrities took to social media to fondly remember the "Dancing with the Stars" judge. "More very sad news from the world of entertainment," Piers Morgan tweeted. "RIP Len Goodman, 78 – welder, dancer, judge, and devoted cricket & West Ham fan. Always had a laugh with Len, and swapped a few strong opinions. A quintessential Londoner and a top bloke." Fellow "Dancing with the Stars" cast member Julianne Hough also penned a touching tribute to Goodman, revealing that she first met Goodman at the age of ten. "I'm forever grateful for the many years you influenced my past, present and future!" she wrote. "What an honor it has been to have been a part of your wonderful life. You're a legend and left a beautiful legacy."
Before his death, Goodman also faced another health scare. Goodman privately battled the condition before revealing his diagnosis to the public.
Len Goodman also had prostate cancer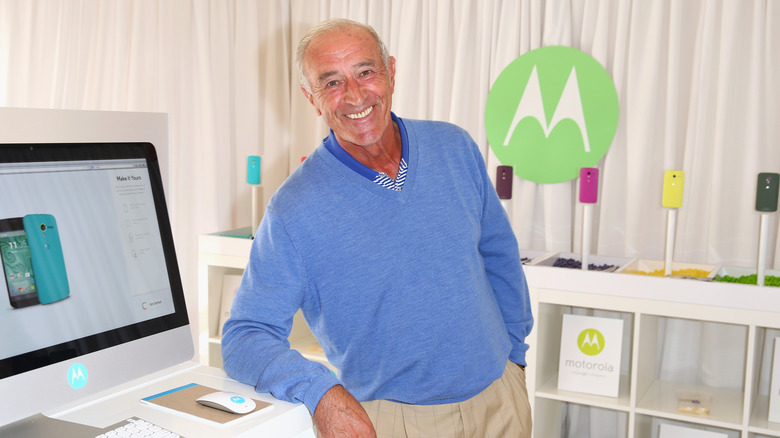 Joe Scarnici/Getty Images
Long before his death in 2023, Len Goodman received some gut-wrenching news from his team of doctors. In 2009, the "Dancing with the Stars" judge sat down for an interview with the Daily Mail, where he revealed his "secret battle" with prostate cancer. That year, doctors removed a cancerous tumor from Goodman's prostate gland, and he had kept the surgery a secret from everyone aside from close family and friends. The news came as Goodman served as a judge on "Dancing With Stars." Goodman told the outlet, 'I could have said "sorry" and not done the show, but the doctors felt I wasn't riddled with it, and it wasn't so far advanced that it was a life-or-death scenario." He added, "It takes a few weeks to get everything set up for the operation anyway, so I went ahead and did the show. I had the surgery done as soon as I got back from America."
Luckily, the surgery went well, but it didn't come without significant stress as Goodman also shared how scary it was to hear the diagnosis. "I was obviously worried at the start. We all worry if we get something like this," he told the outlet. "You do feel a bit vulnerable, but as long as you come out the other side all right, why worry?" 'Goodman added that he opted to have the tumor removed instead of doing radiation while urging readers to get medical checkups every year.
Len Goodman also had another type of cancer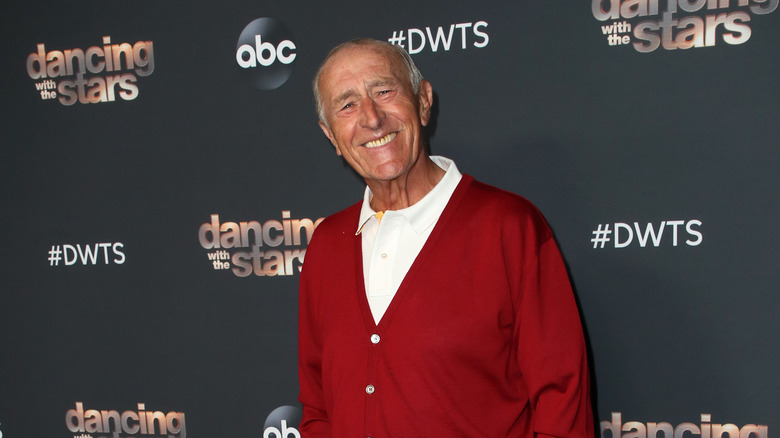 David Livingston/Getty Images
Len Goodman seemed to recover from prostate cancer, and ultimately, that didn't prove to be the "Dancing With the Stars" judge's cause of death. Instead, Goodman died from another form of cancer — bone cancer, via Yahoo! Life. The outlet adds that bone cancer is pretty uncommon in the United Kingdom (where Goodman lived), and there are only about 550 bone cancer diagnoses annually.
Goodman also faced another type of cancer in his life — skin cancer. In 2020, the Melanoma Fund posted a photo of Goodman with a bandage near his eye. "Len Goodman has asked us to keep 'spreading the word' re. sun protection for golf. The ex – "BBC Strictly Come Dancing" judge was playing a few rounds with our ambassador Paul Way at The Grove – a Sun Protection Accredited club, and revealed he has just had skin cancer removed," they wrote in the update. "He wanted us to use this image to inspire others to take the issue seriously!"
Despite his health struggles, Goodman lived a pretty amazing life. He began his career as a ballroom dancer at a young age and found much success, winning the British Championships in the '70s and later opening his own dance studio. Before "Dancing with the Stars," Goodman appeared on the BBC's massively popular dance show, "Strictly Come Dancing." He joined the "DWTS" cast in 2005 and remained a part of the show for 15 years. Though he may be gone, his memory lives on forever.