Keeping Up With The Kardashians To Reportedly Cover Tristan Thompson Cheating Scandal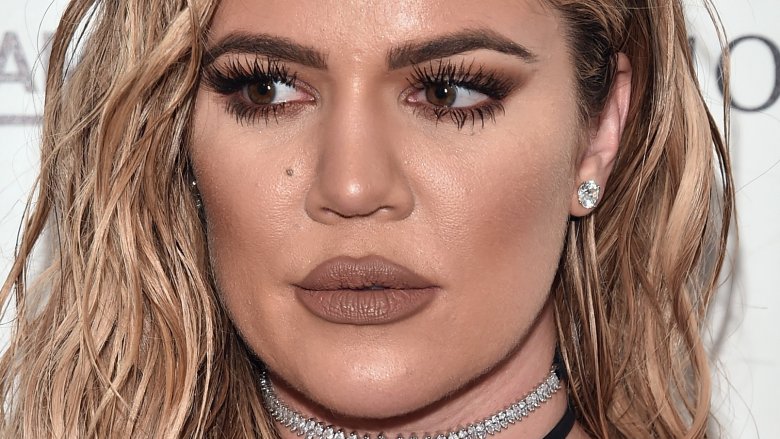 Getty Images
The Kardashian-Jenner clan doesn't plan on shying away from this scandal.
According to an Us Weekly exclusive, published on Tuesday, June 19, 2018, the upcoming season of Keeping Up With the Kardashians will reportedly cover the scandalous allegations that Tristan Thompson cheated on girlfriend Khloé Kardashian during her pregnancy with their daughter, True.
"It will definitely be brought up, but they don't know how much ... In the end, Khloé is one of the executive producers and will have final say on what actually makes air," one source claimed, while another said that Thompson "doesn't understand why it has to be addressed" at all. But this is, of course, all in typical KUWTK fashion. As the first source noted, "They've never ignored a topic."
As Nicki Swift previously reported, Thompson was caught on video allegedly cheating on the Revenge Body star with multiple women just days before they welcomed their first child together on April 12, 2018. In the following weeks, several other infidelity reports surfaced. 
The possibility of reliving his cheating scandal on television certainly isn't ideal for the basketball pro, to say the least. However, the E! series' coverage will finally give fans an inside look at how the couple dealt with the ongoing rumors and rebuilt their relationship after the story broke. 
Kardashian, 33, and Thompson, 27, have understandably kept a relatively low profile in recent months, having stayed together amid the allegations. At the time of this writing, they not only have yet to publicly comment on the matter, but they have also only made rare public appearances together since their daughter's birth. However, following the family-of-three's recent move back home to Los Angeles from Cleveland, Ohio, where Thompson plays for the Cavaliers, they seem to be going strong.
While fans can look forward to the season 15 premiere of KUWTK sometime this summer, Kardashian herself seems about ready to move on from the situation. In addition to working on her high-profile relationship on- and off-camera, she's focusing on being a new mom and sticking to her postpartum fitness plan.