Why Jane Fonda's Niece Bridget Has No Intention Of Returning To Acting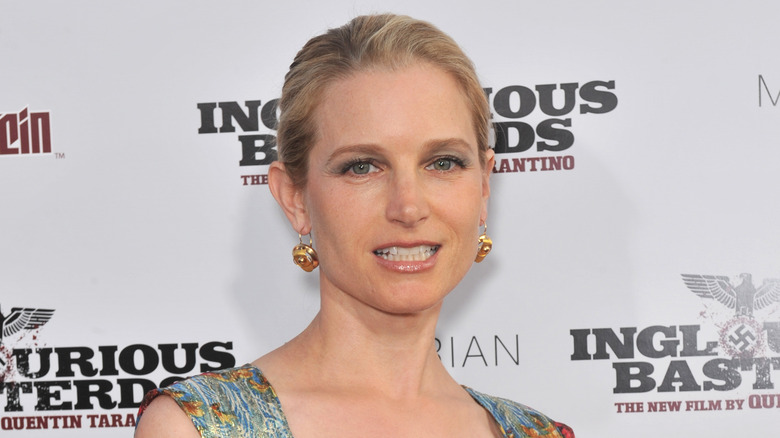 Featureflash Photo Agency/Shutterstock
Bridget Fonda came from acting royalty but also crafted her own successful career in Hollywood. Being the daughter of Peter Fonda, the granddaughter of Henry Fonda, and the niece of Jane Fonda led to Bridget getting an early start in acting as she made her on-screen debut in 1969's "Easy Rider." Although her childhood was different than some fans would have believed. "People imagine that I was dumped in the corner of a series of drug-fuelled orgies," she told The Guardian in 2000 while discussing being raised in Tinseltown. "I grew up around adults who were imaginative and spontaneous."
By the early 1990s, Bridget's own fame had risen. She starred in the thriller "Single White Female," and later the actioner "Point of No Return." In 1997, the by-then-seasoned actor appeared in Quentin Tarantino's "Jackie Brown." Bridget worked steadily into the early 2000s, but her last role was in "Snow Queen" in 2002. Afterward, she not only quit acting but was rarely seen in public. Around the time of her last part, the "It Could Happen To You" actor discussed the influence of working under the Fonda name. "I sometimes wonder if I would be more at peace if I could know I made it by myself," she told Movieline in 2003 (via Fox News).
In 2009, well after Bridget's last acting role, her aunt Jane uploaded photos from a Christmas party hosted by the "Singles" actor. That was one of the last times fans were given an update on Bridget, and it turns out she has no intention of returning to acting.
Bridget Fonda thinks it's 'nice being a civilian'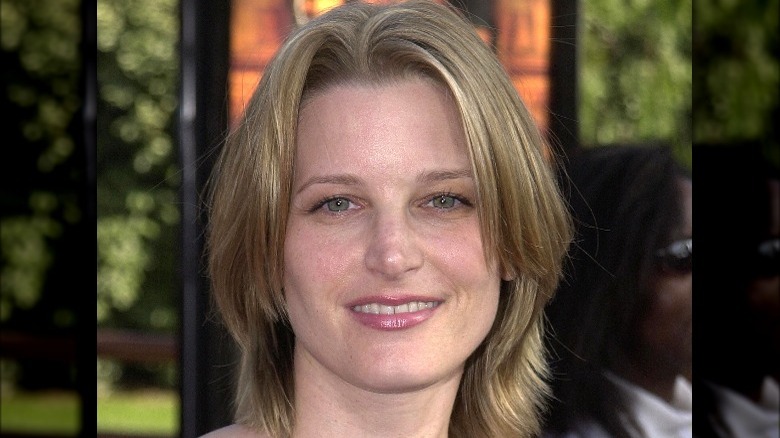 Vince Bucci/Getty Images
On April 19, Bridget Fonda made a rare public appearance when she was seen outside the Los Angeles International Airport. A photographer asked if the actor would consider a return to Hollywood, and she explained why that was not in the cards. "No," she replied, per the New York Post. "I don't think so, it's too nice being a civilian." Fonda had been spotted by the paparazzi a year earlier, in January 2022. That was the first time she had been photographed in public in 12 years — since making a red carpet appearance at the "Inglorious Basterds" premiere in 2009 alongside her husband, composer Danny Elfman.
Not long after wrapping her final acting gig, Fonda was in a scary car crash in February 2003. Authorities said the accident was "weather related" and that the vehicle had been "totaled," per CNN. At the time, it was believed that Fonda had not sustained any major injuries. Although, it was later revealed that the "Kiss of the Dragon" star had sustained a fractured back.
In December 2003, Fonda tied the knot with Elfman. The couple opted for a wedding away from the spotlight, although the nuptials were later confirmed by Fonda's publicist. According to People, Fonda's father was on hand to give the bride away, and the reception was held at a restaurant. In 2005, Fonda and Elfman had their first child, a baby boy named Oliver Henry Milton. It appeared that Fonda decided to focus her efforts on marriage and motherhood and left her acting career by the wayside.
Bridget Fonda had grown weary of Hollywood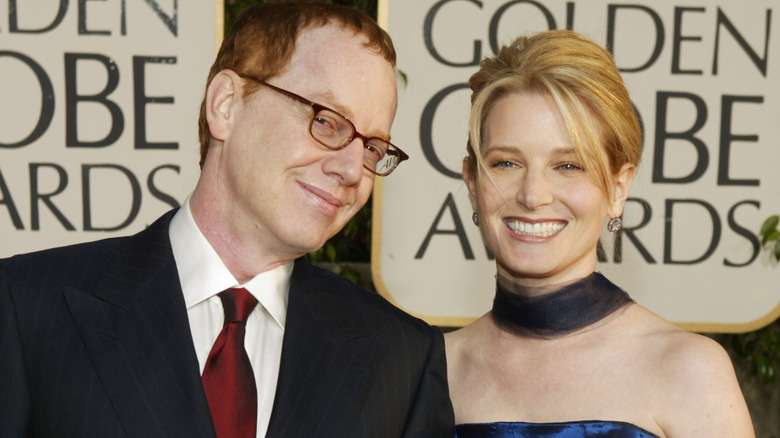 Carlo Allegri/Getty Images
Near the end of her acting career, Bridget Fonda hinted that she had grown disenchanted with Hollywood. During an interview in 1998 — which was held before the release of "Lake Placid," the crocodile-actioner that starred Fonda — the actor discussed how she did not want to "schmooze" to land roles. "And then I think, how exhausting. If I can't get it on my terms, then I guess I just don't want it badly enough to get it on somebody else's," she told Moviemaker at the time. Fonda also mentioned how she felt that "greatness" in acting may be out of her grasp. "You come to accept that you might not have that in you," she said.
A couple of years later, the actor discussed her disinterest in becoming a marquee movie star. "I'm just not meant to be that kind of person," Fonda told The Guardian in 2000. Mega-fame was not her end goal. "I want to have the freedom to experiment," she added.
Even though Fonda has faded from the spotlight, she still enjoys a luxurious life with her husband, Danny Elfman, a highly accomplished composer in Hollywood with an estimated net worth of $50 million. The couple listed their "his and her" Los Angeles mansions for $14.6 million in 2020. Reportedly, they wanted to sell their dual properties to move to Santa Barbara.