What We Know About Stephen Baldwin's Political Views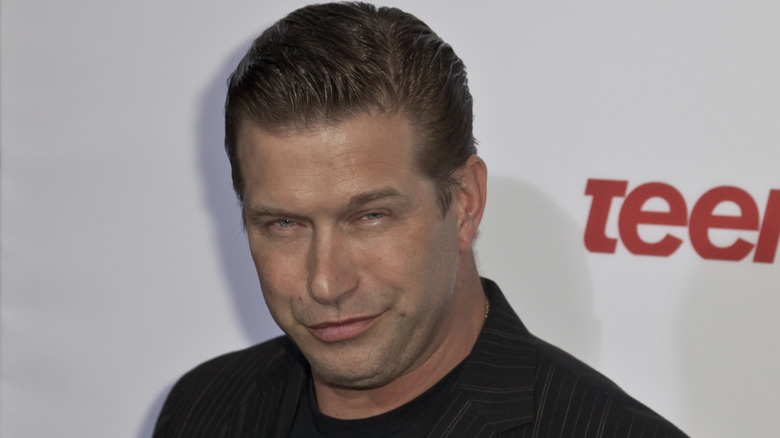 lev radin/Shutterstock
The Baldwin brothers are no strangers to controversy and contretemps. However, Stephen Baldwin manages to outshine them all regarding brotherly brawls, family feuds, and outrage. That's no mean feat given that the oldest, Alec Baldwin, called his 11-year-old daughter "a thoughtless little pig," has four arrests on his rap sheet, earned a reputation for his explosive outbursts and paparazzi bust-ups, and fatally shot cinematographer Halyna Hutchins, per Us Weekly. Meanwhile, the second in line, Daniel Baldwin, was arrested after stealing a car and rampaging naked through The Plaza Hotel in New York while screaming "Baldwin!" high on crack after his father died, according to Slate. Oh, and The Blast reported that the third oldest, Billy Baldwin, was criminally investigated for encouraging people to pummel a teenage Donald Trump supporter after tweeting, "Give this kid the beatdown he deserves... #HitlerYouth." He also mocked the fatal shooting of Ashli Babbit, who was killed during the January 6 Capitol insurrection and had his Twitter account flagged by the FBI.
However, Stephen Baldwin, a devout, born-again Christian and married father of two, still tops the lot — and not just for allegedly having a two-year-long affair with a Los Angeles masseuse, per the Daily Mail. Despite playing nice for the cameras, all of the Baldwin brothers really don't get along all that well. Stephen Baldwin is the most significant source of ire due to his very vocal support of Donald Trump. However, according to his daughter, what we think we know about Stephen Baldwin's political views may be completely wrong.
To Trump or not to Trump?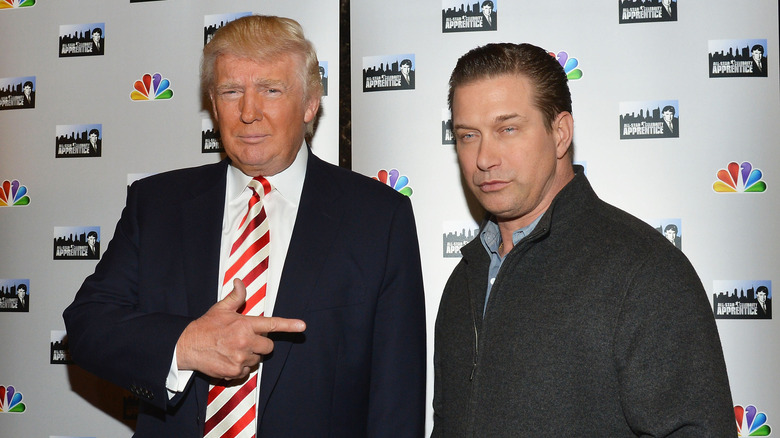 Slaven Vlasic/Getty Images
The youngest Baldwin's right-wing ideology and seemingly unwavering support for Donald Trump resulted in Stephen and Alec Baldwin's fractured sibling relationship. It's also the reason why Billy and Stephen Baldwin don't get along. And it turns out his political beliefs also caused friction between Stephen Baldwin and his oldest daughter, Hailey Bieber. "We didn't see eye to eye," she admitted in an interview with The Times. "It was a very big issue for me, but my dad's still my dad. I would never let politics get in the way of family."
However, a "Kumbaya" moment could be looming on the Baldwin bros' horizon. Bieber claims that her father's undergone a political transformation of late — although we're left none the wiser about the new direction or views. "[Our issues are] over now, and his opinions have changed," Bieber shared. "With how everything's now unfolding every day, the news freaks me out. It's terrifying."
If true, Stephen Baldwin has performed quite the 180. He didn't hesitate to publicly throw his MAGA hat into the 2016 election ring. In a 2017 interview with Variety, the actor slammed the Obama administration for not addressing the ever-growing political division within the USA. "They had their agenda," Stephen Baldwin claimed. "I think [Trump] really wants what's best for everybody," he continued. "Unfortunately, he's jammed into a presidency that may be the most difficult four years for any president almost ever to figure out how to bring people together."
Praying for the chosen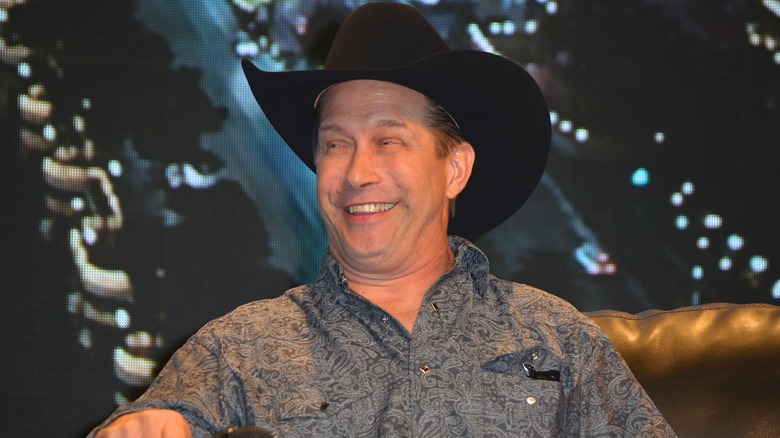 Mindy Small/Getty Images
Stephen Baldwin couldn't stop gushing about Donald Trump in his 2017 Variety interview. "I think the thing that needed to happen most, and as quickly as possible, is this breath of fresh air into our economy that we're already seeing," he claimed at the time. Alec Baldwin's Trump skits brought laughs to "Saturday Night Live." However, his impressions didn't win Stephen's vote. "Early on in the campaign, I thought 'SNL' was getting a little too nasty," he told "Fox & Friends" (via the Independent). "Now, to be honest with you, I haven't even spoken to my own brother since the election — so happy birthday, Alec! Love you!"
The family was back at it again as Trump and Joe Biden duked it out. Bieber shared her support for Biden on World Mental Health Day and urged her followers to head to the ballot box. "Something that has affected my mental health is the state of our country and the future of our country," she wrote. "I have hope, but we need to collectively make the change we want for our future, and that means getting out there to VOTE!!!"
Stephen Baldwin tweeted a reference to scripture the following day, and encouraged his followers to pray. "Many are called, few are chosen!" he wrote. "Gospel is truth battle already won #Trump2020."