Lisa Bonet Always Had A Rocky Relationship With Her On-Screen Dad Bill Cosby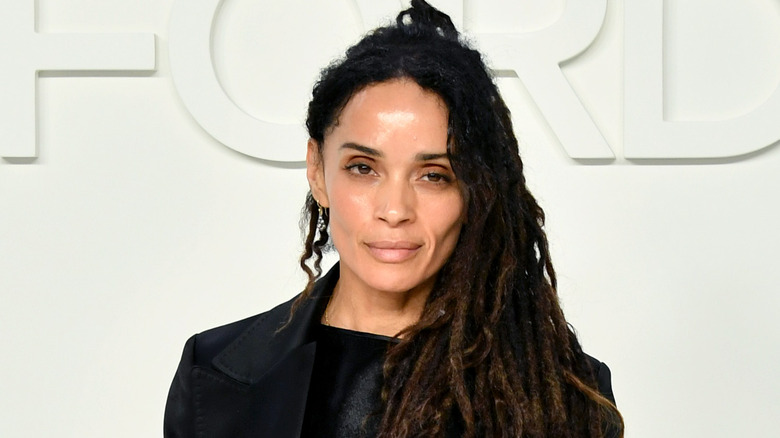 Amy Sussman/Getty Images
Lisa Bonet is probably best known for portraying Denise Huxtable on "The Cosby Show." Avid viewers will remember Denise as the quirky, headstrong, fashion-forward daughter of Clair and Heathcliff Huxtable. And while Bonet appeared in many of the show's most beloved scenes, her most memorable arcs include the time when Denise failed to create a designer shirt for her brother, attempted to become a teacher before finishing college, and the time she returned from Africa with a husband and stepdaughter. 
Long story short, Bonet was undeniably one of the more interesting Huxtable kids — even garnering an Emmy nomination for the role — but she shined brightest in scenes with Bill Cosby, playing Cliff Huxtable. Bonet and Cosby exuded a fun, father-daughter chemistry that made it easy to root for them even when they were at odds. Unfortunately, Bonet and Cosby did not share the same easy relationship as their on-screen characters. In real life, their bond was much more complicated and, at times, kind of toxic.
Bill Cosby fired Lisa Bonet from two of his shows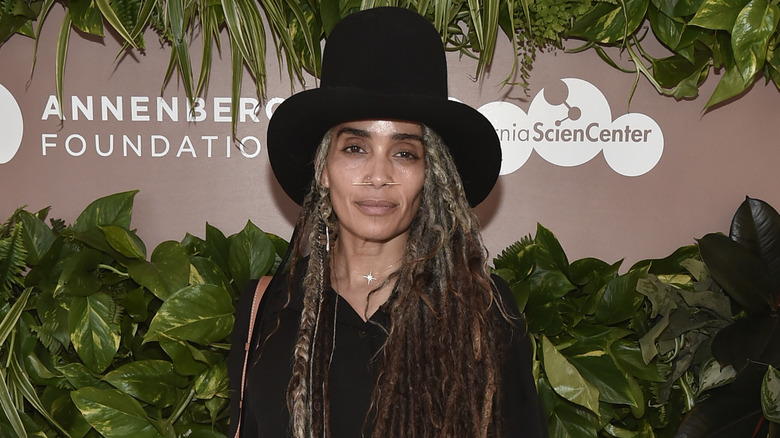 Rodin Eckenroth/Getty Images
Lisa Bonet's true fans know that she not only built a memorable (and fashionable) legacy on "The Cosby Show" but her own show, too. Titled "A Different World,"  "The Cosby Show" spinoff followed Denise Huxtable's first go-around at college as she adjusted to the real world. Unfortunately, Bonet's time on "A Different World" didn't last long. While the spinoff, which premiered in 1987, would last six seasons, Bonet left the show after Season 1, leaving the creators room to bump up supporting characters into leading roles.
But Bill Cosby fired Bonet because she got pregnant by her then-husband, musician Lenny Kravitz. According to a 2020 memoir written by the beloved rocker, Cosby already suspected that Bonet was expecting after she and Debbie Allen — the show's producer — arranged a meeting. Upon Bonet's confirmation, Allen reportedly advocated allowing Bonet's pregnancy to play out on-screen, though Cosby wouldn't budge.  "Lisa Bonet is pregnant, but Denise Huxtable is not," Cosby reportedly said (via Page Six). Years earlier, Allen shared her own recollection of Bonet's firing. "I guess Bill had his feelings about [Lisa's pregnancy] because he was possessive in a way," shared Allen (via Television Academy Foundation). "I mean they were his on-camera wife and children, but they still were his." And while Bonet eventually returned to "The Cosby Show," she was not in much of the final season, and she wasn't in the final episode.
Lisa Bonet wasn't surprised by the allegations surrounding Bill Cosby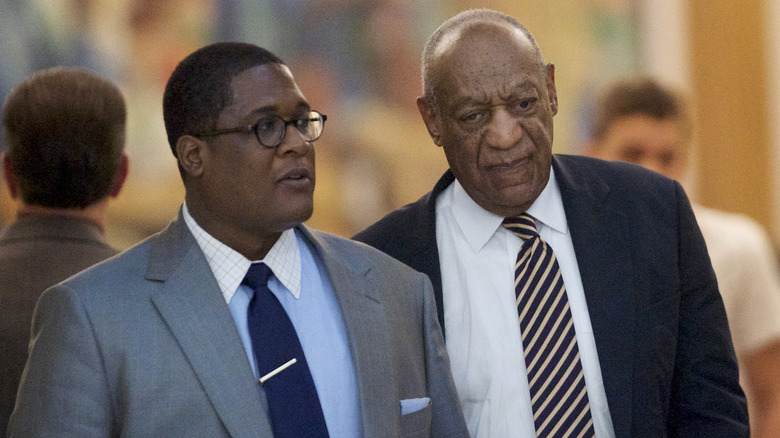 Mark Makela/Getty Images
In 2015, Bill Cosby faced sexual assault allegations, which completely ruined his TV legacy and family-friendly persona. According to NBC, more than 60 women accused Cosby of sexual abuse, though his 2018 criminal trial was fueled by Andrea Constand, who claimed that he assaulted her in the early '00s. A judge sentenced Cosby to up to 10 years in prison, per The Guardian, although he was released in 2021. Over the years, several of Cosby's co-stars have publicized their differing opinions on the matter. And in 2018, Lisa Bonet offered her two cents as well. 
During an interview with Net-a-Porter, Bonet candidly shared her thoughts about Cosby and his legal troubles. "There was no knowledge on my part about his specific actions, but ... There was just energy," shared Bonet. "And that type of sinister, shadow energy cannot be concealed." Bonet also emphasized that she had no prior knowledge of Cosby's crimes. "And if I had anything more to reveal then it would have happened a long time ago," she continued. "That's my nature. The truth will set you free."