How To Watch The 2023 MTV Movie & TV Awards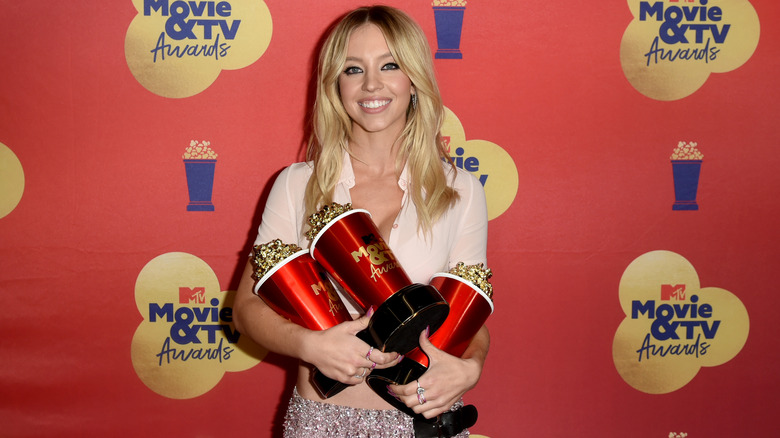 Vivien Killilea/Getty Images
Get excited! The 2023 MTV Movie and TV Awards are gearing up to honor the most entertaining offerings of the big and small screens. 2022's broadcast was a marvelous event that definitely had no trouble keeping its audience glued to their screens. A few of the biggest stars included Chris Evans, Jenny Ortega, and the cast of "Euphoria," who made out like bandits at the event and took home six golden popcorns last time around. Even Zendaya and Ryan Reynolds, who didn't attend in person, made great use of their pre-filmed acceptance speeches and skits. Plus, Jennifer Lopez, who was the MTV Generation Award winner, made an impactful speech that will surely be remembered for decades to come.
As for performances, Snoop Dogg, Swae Lee, and Diplo rocked the stage with their musical talents. MTV also hired Vanessa Hudgens to take on the hosting mantle. For what it's worth, she absolutely killed it, easily winning over her rich peers with her hilarious combo of humor and snark. Basically, the 2023 MTV Movie and TV Awards have some major competition, but we're confident that they can top last year's event. If you plan on tuning in, here's everything you need to know about how you can watch the MTV Movie and TV Awards 2023. 
You'll have multiple viewing options this year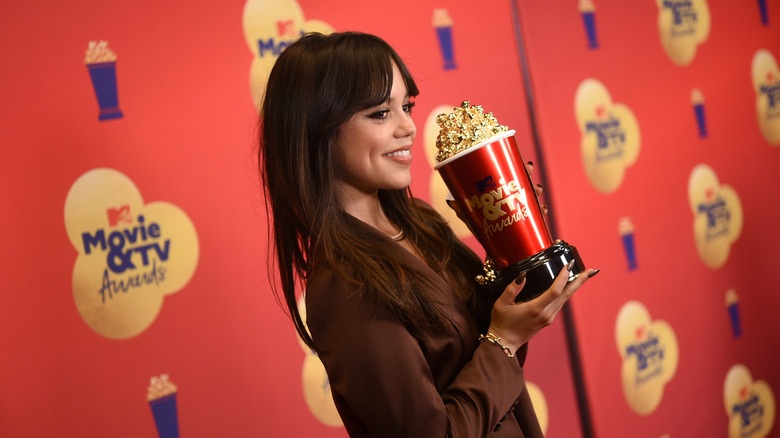 Vivien Killilea/Getty Images
According to MTV, the 2023 MTV Movie & TV Awards will air on May 7 from Bakar Hangar in L.A. Naturally, MTV is hosting the MTV Movie and TV Awards across cable platforms. But they haven't forgotten about cord-cutters! MTV will also stream the broadcast on its website, which will be available for those who've subscribed to Paramount +. 
Like years past, this year's award ceremony will feature fun, unique categories for things such as "Best Kiss," "Best Villain," "Best Comedic Performance," "Best Fight," "Best Kick-A** Cast, and "Most Frightened Performance." Of course, MTV will also give out more traditional awards such as "Best Show," "Best Breakthrough Performance," and "Best Song." Because this award show is fan-voted, interested viewers were able to cast their votes for all of the aforementioned categories, plus several more. Unfortunately, MTV closed the voting booth in the middle of April. 
Now, there's nothing left to do but tune in!
Which celebs will show up?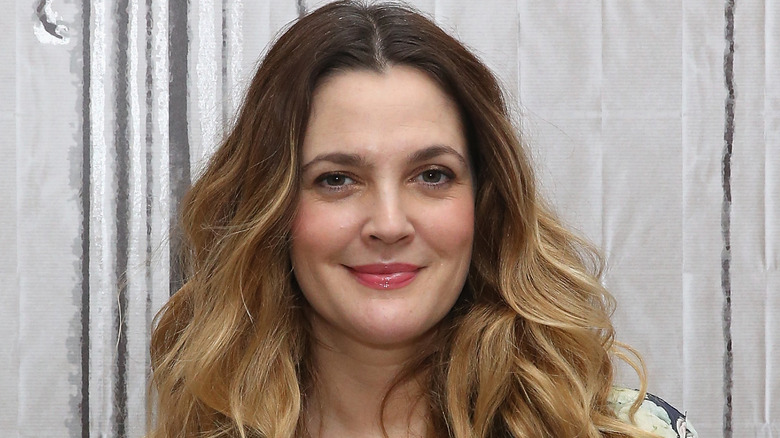 Robin Marchant/Getty Images
Wait, we forgot the best part! Which rich, gorgeous faces are scheduled to attend the 2023 MTV Movie & TV Awards? Well, Drew Barrymore will host this year's awards. The famed actor and host announced the news on her eponymous talk show. "And now, for a breaking Drew's News report, we go to our special correspondent, Megan," said Barrymore during a skit, before she revealed she'd be hosting. "You're hosting the 2023 MTV Movie & TV Awards, how exciting!" continued Drew, dressed as the character from "M3GAN."
According to Harper's Bazaar, MTV listed Travis Barker, Sia, and Steve Aoki as their musical lineup. However, the page has since been deleted, so it could really be anyone's guess. Beyond that, there's no way to really know just which A-listers  — besides Jennifer Coolidge who's being honored with the "Comedic Genius" award — will attend. Fortunately, the potential is definitely there, as Tom Cruise, Michael B. Jordan, Harry Styles, Taylor Swift, Selena Gomez, Quinta Brunson (and many, many more) are all up for awards.
Let's hope their agents force them to attend.