Why Meghan King Didn't Actually Want To Marry Cuffe Biden Owens
Alberto E. Rodriguez/Getty Images
Meghan King's whirlwind marriage to Cuffe Biden Owen has got to be one of the shortest celebrity nuptials to date. The two got hitched just two weeks after meeting on a dating app. "[We] texted for a day or two, then spent five straight hours on the phone the first time we spoke. By the time that call ended, Cuffe was booked and packed for a flight to St. Louis that took off in about eight hours. Within a week, we were back on the East Coast, meeting his family, and starting to plan our future together. We didn't leave each other's side for weeks," King shared with Brides.
King and Owen married in October 2021 in an intimate ceremony attended by Owen's uncle President Joe Biden and First Lady Jill Biden. Two months later, their relationship came to a screeching halt, and King had the marriage annulled. "I am rattled. This situation is profoundly devastating. This is obviously not what I imagined when I made my vows — and I'm shocked and saddened by the way things turned out," the former "Real Housewives of Orange County" star shared in an Instagram Story (via People). At the time, King didn't state the reason for the split but later opened up about what made her rush into the marriage with Owens.
Meghan King was trying to fill a void in her life when she married Cuffe Biden Owens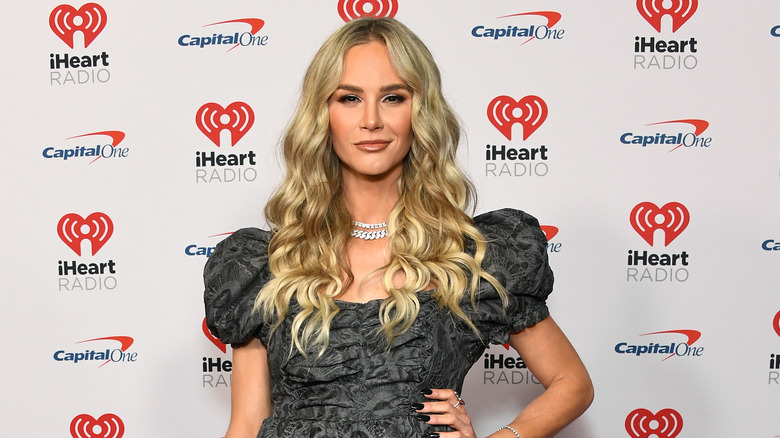 Jon Kopaloff/Getty Images
When Meghan King separated from her ex-husband Jim Edmonds in 2019, she became a single mother of their daughter Aspen and twin sons, Hart and Hayes. Meeting Cuffe Biden Owens in 2021 seemed like a lifeline to King at the time. "I had a huge void in my life. I'm raising three kids alone without a co-parent, and I'm almost drowning. I'm barely staying afloat here, and this guy comes in, sweeps me off my feet, tells me he's going to be a great stepdad," she shared on the "Women on Top" podcast. While the idea seemed alluring, she admitted, "I didn't want to get married. He wanted to. He was like, begging me to get married. He said it was important to be a stepdad and not a boyfriend." King believed she wanted to be with Owens forever, so she jumped into the marriage despite having doubts, even on her wedding day.
King previously stated that she had "rushed into" the marriage with Owens on "Divorced not Dead" with Carlone Stanbury. "I'm a lover, and I want everybody to be happy. I learned some big lessons from that mistake. I'm sure he did as well," King shared, revealing that she and Owens don't speak anymore. "That's probably the healthiest," she added. Following the breakup, King was still open to dating, and she would go on to spark a new romance that left her heartbroken yet again.
Meghan King's new boyfriend played her like a fiddle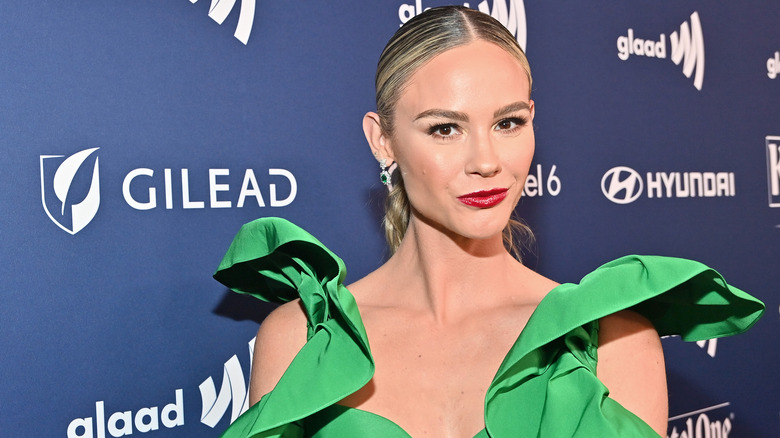 Stefanie Keenan/Getty Images
Meghan King's short-lived marriage to Cuffe Biden Owens didn't deter her from finding love again. In October 2022, the former reality television star shared on her podcast "Intimate Knowledge" that she had linked up with an old friend whom she called Kenny while visiting Denver. "Kenny and I go to lunch, and a few hours later, a few drinks later, we're making out. This is so weird. This is a man I've known for seven years," she recalled.
Unfortunately, it turned out Kenny had lied to King, and she revealed on her January 9 episode of "Intimate Knowledge" that he had "played [her] like a f***ing fiddle." King shared that she received a barrage of messages on social media that her new beau had a girlfriend the whole time they were dating. After realizing things weren't going to work out with Kenny, she broke up with him but later received a message from his girlfriend, who shared intimate details about their dating life that proved she was the real deal. "Can you believe he did that? I felt so bad for this girl. I felt so horrible for her," King added.
King sparked rumors she was back with her ex-boyfriend Will Roos after sharing Instagram pics of the two hanging out in February. When a fan asked if they were together, King wrote, "We are besties," proving that not all of her exes are duds.