The Clue Joe Alwyn's Friendship With Ryan Reynolds Soured Post-Taylor Swift Split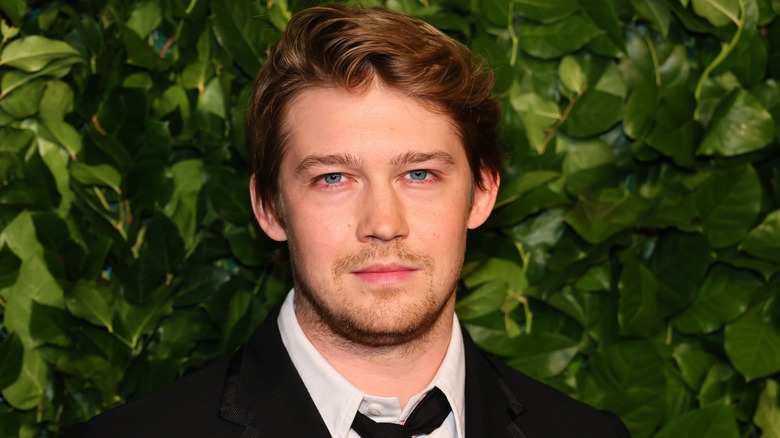 Theo Wargo/Getty Images
It's no secret that Taylor Swift has a close-knit group of friends. Selena Gomez, Gigi Hadid, and the Haim sisters are all members of the musician's girl squad. And it doesn't stop there, as Swift has an incredibly close friendship with famed Hollywood couple Blake Lively and Ryan Reynolds. The trio's friendship dates back to 2015 when the "Gossip Girl" actor and musician met in Australia for a nice outing. From that point on, Swift stayed extremely close to Lively and Reynolds. Throughout it all, the couple has seen the "All Too Well" singer get into relationships with Calvin Harris, Tom Hiddleston, and of course, her last relationship with Joe Alwyn.
No doubt, friendships can make or break a relationship, and with Alwyn, it only made his bond with Swift stronger. The British actor was introduced to Lively and Reynolds back in 2017 as the couple took a trip to visit the two actors in Rhode Island. Ever since then, the couples hit it off, and Alwyn and Reynolds formed a special bond. The two had gotten so close that the "Deadpool" actor wrote a TIME piece in honor of Alwyn. But things change, especially with a breakup. Now, the two former besties may not be as close as they were before Alwyn split from Swift.
Ryan Reynolds unfollowed Joe Alwyn amidst his breakup with Taylor Swift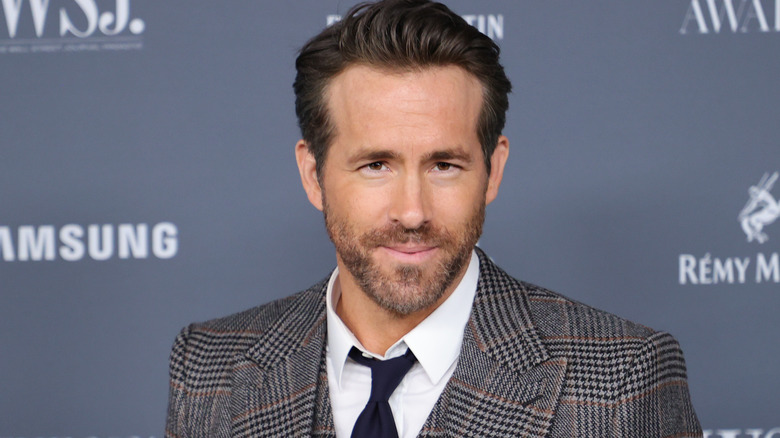 Theo Wargo/Getty Images
The world was absolutely shocked when Joe Alwyn and Taylor Swift broke up. The couple had been together for six years before they called it quits in April 2023, per People. During their time together, they shared countless memories with close friends like Ryan Reynolds and Blake Lively. Reynolds and Alwyn clearly hit it off while the British actor was in a relationship with Swift, but things seemed to go sour after their breakup.
Social media seems to be the tell-all of who gets along and who doesn't in Hollywood. If two celebrities are not following each other, either they're not close or there may be some "Bad Blood" between them. Because of this, fans went wild after Ryan Reynolds unfollowed Alwyn. According to Glamour, Swift joined Reynolds and Lively in New York following her breakup with the British actor. Clearly, the Grammy winner must have mentioned what unfolded between her and Alwyn because not long after, Reynolds unfollowed him on social media.
There have definitely been some taking sides in the breakup because "The Proposal" actor had followed the British star nearly the entire time he was in a relationship with Swift. Reynolds wasn't the only one who unfollowed Alwyn amidst his breakup with Swift. The singer's brother and all members of the Haim group pushed the unfollow button on "The Favourite" actor.
Were Ryan Reynolds and Joe Alwyn as close as people thought?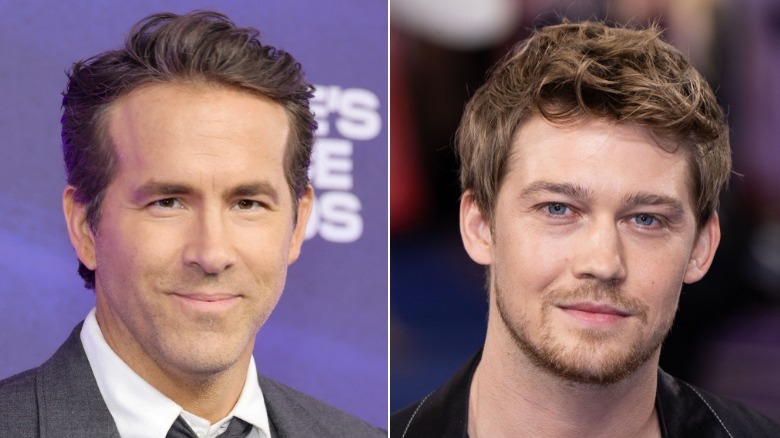 Amy Sussman & Jeff Spicer/Getty
Taylor Swift and Joe Alwyn were extremely private about their relationship. So, it can be hard to tell how close Alwyn was to Swift's close friend, Ryan Reynolds. However, the two frequently hung out thanks to attending common events. In 2019, the couple, alongside Reynolds and Blake Lively, rang in New Year's together. Then, of course, we have their hangout in 2017, when Swift and Alwyn took a road trip to the Hollywood couple's place in Rhode Island. Through these hangouts, Reynolds and Alwyn got close enough to the point where the "Deadpool" actor felt comfortable writing a tribute to Alwyn in TIME magazine.
Through his written piece, it's evident the two developed a strong friendship. Reynolds wrote, "I've known Joe Alwyn for six years—and that's long enough to see someone's heart. Long enough to know whether or not they're made of good stuff. And Joe Alwyn is made of good stuff." The actor continued to share how impressed he is by Alwyn's capability to transform into any role for any project. But besides his work, Reynolds is more impressed by his character. He said, "...it's imperative I mention his kindness, his generosity, and humanity." Reynolds had to throw in one joke toward his close friend and said, "And as evidenced in 'The Favourite,' he will out-dance your a** with stoic high kicks and plunging floor work." Sadly, we can chalk this one up to another celebrity friendship that has ended.