Why Len Goodman And His First Wife Cherry Kingston Really Got Divorced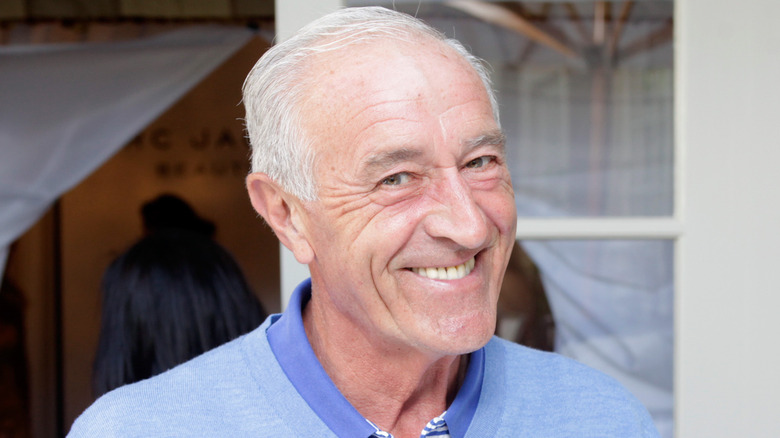 Todd Oren/Getty Images
Len Goodman died on April 22, 2023, months after he took his final bow from "Dancing With the Stars." Goodman's death has encouraged his fans to celebrate his multi-decade ballroom legacy, which dates back to the '60s. "Retirement looks like more time to be with family and friends and enjoy the grandchildren whilst they are still young and don't answer me back!" Goodman saidwhen speaking with People in November. According to the Daily Mail, Goodman started dancing at the age of 19 and competed for over a decade, accruing several awards and two Emmy nominations along the way. 
Goodman's life, of course, wasn't just a sum of his professional feats. He was also a husband and father of one. At the time of his death, Goodman was married to Sue Barrett, whom he first wed in 2012 in front of their closest friends and family, per The Telegraph. However, Goodman first attempted to share his life with another woman: his first wife, Cherry Kingston.
Len Goodman's first wife divorced him for someone else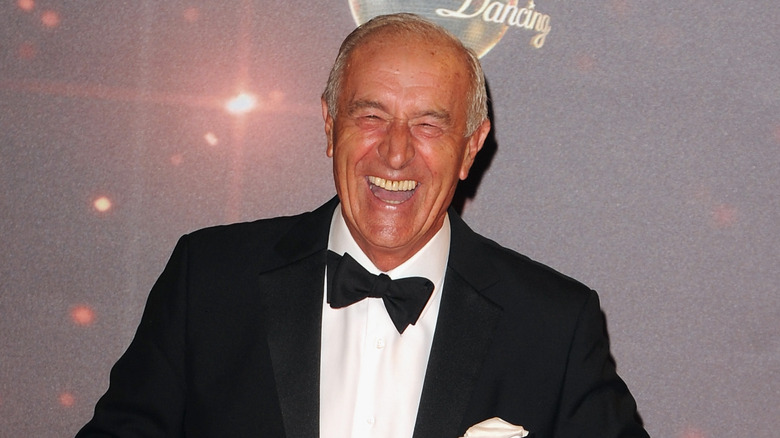 Eamonn M. Mccormack/Getty Images
Several decades before Len Goodman wed Sue Barrett, he married Cherry Kingston. While Goodman has reserved his public compliments for his current wife — such as the time he called her "My wonderful Sue" — he did write extensively about his first marriage to Kingston in his memoir, "Better Late Than Never." "Yes, I've enjoyed the rise — but my goodness, I certainly know a bit about the falls," Goodman wrote in reference to Kingston (via the Daily Mail). "My first marriage, for instance, to my dance partner, Cherry, ended in tears. And it wasn't as if I hadn't been warned." 
Goodman also wrote that his father urged him to find a mate with whom he shared several commonalities. "Len, imagine that inside of you are maybe ten metronomes that tick," shared Goodman's father. "Now, the ideal partner is one whose metronome ticks in time with yours." Goodman and Kingston were both professional ballroom dancers, but that was the only true passion they shared. "But many dance marriages split up because one day you look across at the person you're with and realize you've got nothing else in common — there are not enough metronomes ticking," he continued. "That's exactly what happened to Cherry and me."
Eventually, Kingston divorced Goodman for "a multi-millionaire."
Who is Len Goodman's son?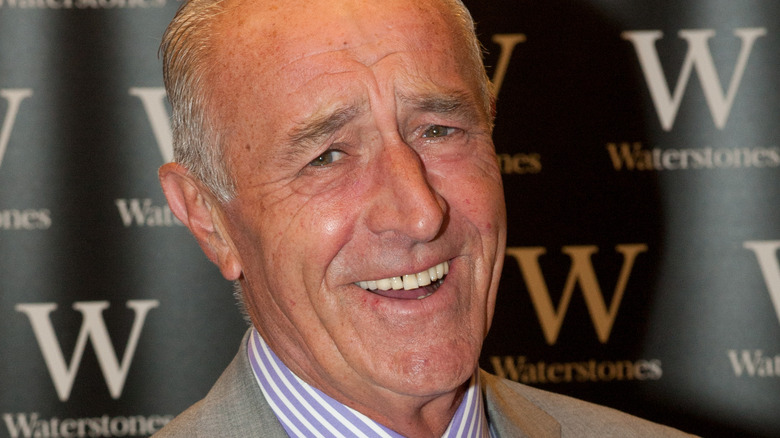 Simon Burchell/Getty Images
Len Goodman had one child during his life: a son named James Goodman. Interestingly, James doesn't belong to either of Goodman's wives. After his first failed marriage, Goodman entered a relationship with his partner, Leslie Pine, and started a family.
According to GHGossip, Goodman and Pine were together for more than a decade. James lived with his mother from then on. Naturally, James shares his father's love of dance. According to The U.S. Sun, James is an instructor at Len's dance academy. He also appears to share his father's hilarious sense of humor. In 2019, James judged a charity ballroom competition and joked, "I am much more generous with my marks than Len," according to the North Hampton Chronicle. 
Len was super proud of his son, too. "My son James and his wife Sophie are lovely, and I've got two wonderful grandchildren, Alice, seven, and Dan, three," Len said (via The Telegraph). "They're terrific. With grandchildren, you have all the joy without the responsibility, because you can just hand them back."