Does Jason Sudeikis Really Not Pay Olivia Wilde Any Child Support?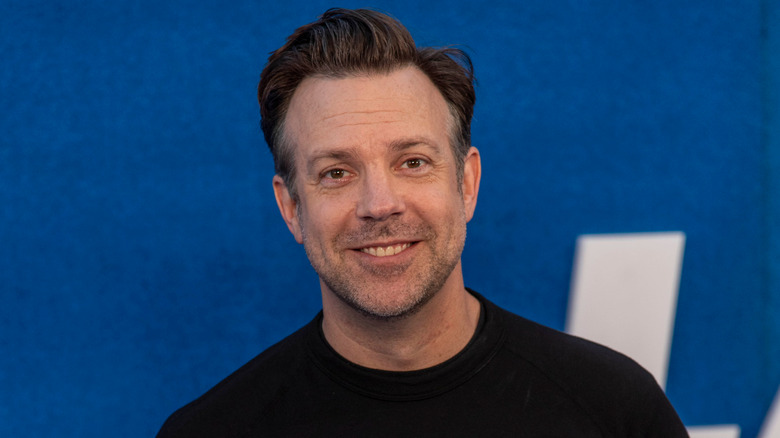 Eugene Powers/Shutterstock
According to People, the ink was barely dry on Jason Sudeikis' divorce papers when he became engaged to Olivia Wilde. They never made it down the aisle but dated for nine years before announcing their split in November 2020. "They've been separated for months now, and there really is no drama. They're handling this like adults," a source told US Weekly. "It's all about co-parenting their kids, Daisy and Otis."
However, everything changed in January 2021 after Wilde was snapped holding Harry Styles' hand at a wedding. The former couple's nanny told Daily Mail that Sudeikis had a meltdown over his ex dating the British boy bander-turned-solo artist, accusing her of not living in reality. "She's a mess. A deeply hurting mess," he reportedly ranted. The nanny sued Sudeikis and Wilde for wrongful termination, alleging she was fired for requesting medical leave to heal from the trauma of dealing with their split. Even the dog walker cashed in, penning a tongue-in-cheek essay for Gawker detailing her heartbreak over golden retriever Gordon Sudeikis-Wilde being sent to new kennels.
Meanwhile, Deadline reports any semblance of friendship was lost after Sudeikis served Wilde with legal papers during a ComicCon appearance in April 2022. Wilde and Sudeikis' custody drama has continued driving a wedge between them ever since, as they air their dirty laundry in public. Per The Blast, in Wilde's latest court filing, she accused Sudeikis of being a deadbeat dad. So does Jason Sudeikis really not pay Olivia Wilde any child support?
The brutal bi-coastal battle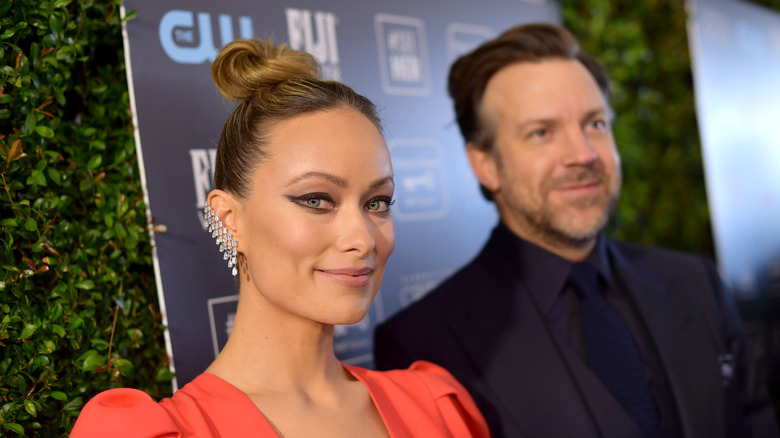 Matt Winkelmeyer/Getty Images
Jason Sudeikis and Olivia Wilde's custody battle rages on, becoming more brutal by the filing. The Blast obtained court papers claiming that aside from "certain expenses," like "school tuition" fees, Sudeikis hasn't paid Wilde any child support since their split. The documents charge that she's "been bearing 100% of the costs of the children's care when they are with me, including, but not limited to, their food, clothing, childcare, extracurricular activities, and transportation costs." Wilde lists her household expenditure as $107,000 a month.
She's also demanding that Sudeikis shell out $500,000 to cover legal fees because he's wealthier than her. While neither party is hard up, it's true that thanks to the runaway success of "Ted Lasso," Sudeikis is definitely the richer of the two. According to Celebrity Net Worth, he's got a cool $20 million in the bank, while she has to make do with just $10 million.
Wilde went nuclear on Sudeikis after he suffered a blow in their child custody case in August 2022. Per TMZ, the judge had ruled in Wilde's favor and dismissed Sudeikis' request for jurisdiction to be moved from California to New York. However, Sudeikis then requested a New York judge settle the child support payment battle — and Wilde was not happy. "While Jason can afford to spin his wheels with filing after filing, Olivia cannot," her attorney insisted (via Daily Mail). "Jason seems intent on throwing whatever he can against the wall to see what will stick."
Safe to assume Jason Sudeikis isn't a Styler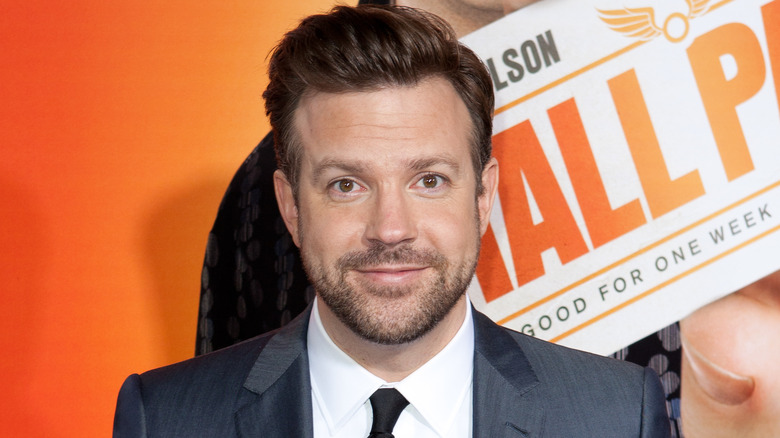 Photo Works/Shutterstock
Before their public custody battle, Jason Sudeikis and Olivia Wilde kept surprisingly quiet about their breakup. Sudeikis finally opened up about his split from Wilde to GQ in July 2021. He shared that they met while he was gearing up to leave "Saturday Night Live." After they began dating, Sudeikis was propelled into the tabloid world, something he wasn't prepared for. "You're just being tossed into the situation and then trying to figure it out," he said.
The actor was back in the headlines after Wilde began dating Harry Styles. Sudeikis admitted her sudden new relationship resulted in him questioning everything he thought he knew about their split and wondering what part Styles played. "That's an experience that you either learn from or make excuses about," Sudeikis said. "You take some responsibility for it, hold yourself accountable for what you do, but then also endeavor to learn something beyond the obvious."
Meanwhile, Wilde denied cheating on Sudeikis, indicating they have drastically different views about when they broke up — he told GQ it was November 2020, while she insisted to Vanity Fair it was early 2020. "The complete horses**t idea that I left Jason for Harry is completely inaccurate. Our relationship was over long before I met Harry. Like any relationship that ends, it doesn't end overnight," Wilde explained. "Unfortunately, Jason and I had a very bumpy road, and we officially dissolved the relationship towards the beginning of the pandemic," she vowed.