How Nick Cannon's Kids With Mariah Carey Feel About Their Many Siblings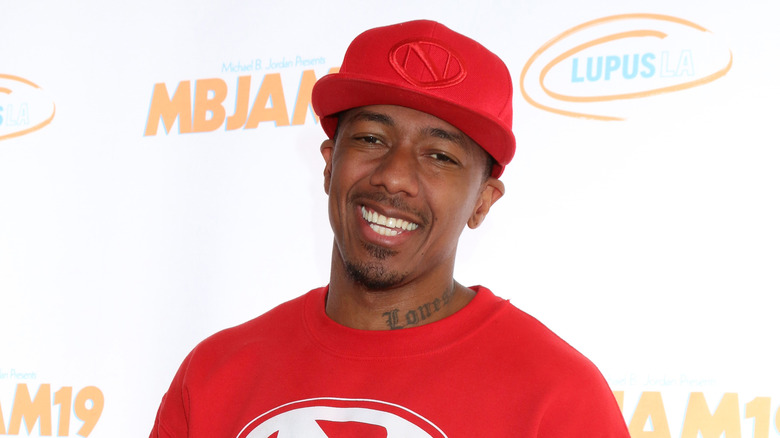 Kathy Hutchins/Shutterstock
As of May 2023, Nick Cannon has fathered 12 children with six different women. Given Cannon's history, it's likely that number will increase. The host's decision to rapidly expand his family with multiple women has sparked conversations about Cannon's reasoning and the possible emotional impact on the children. Right now, most of Cannon's kids are too young to speak or process their family dynamic, though he recently revealed he doesn't prioritize the siblings spending much time together. Cannon believes the "only person that would benefit from having everyone in the same space would probably be me," according to People.
However, Cannon's two oldest children, Monroe and Moroccan Cannon, are 12 and more than old enough to have thoughts about their father and siblings. If those names don't ring a bell, then the name of their famous mom, Mariah Carey, might. Either way, Monroe and Moroccan are rapidly approaching their teen years, which means that they're full of opinions about Cannon's growing family and possibly not knowing their younger siblings too well. Here's what they think, according to Cannon.
Nick Cannon says Monroe and Morrocan are cool with their siblings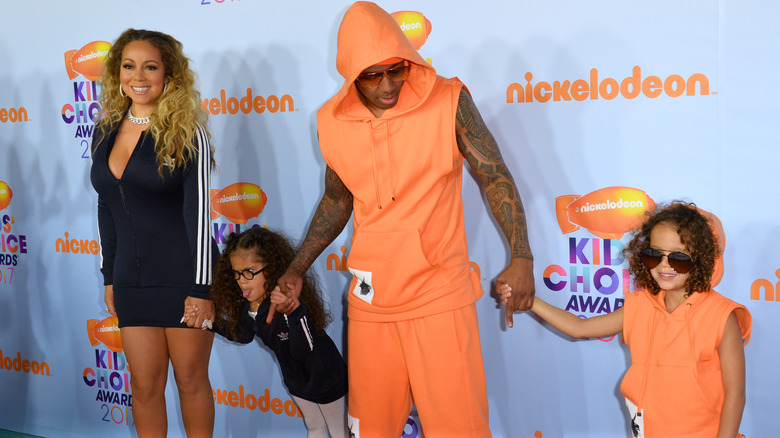 Jaguar PS/Shutterstock
Fortunately, Monroe and Moroccan Cannon don't seem to mind having multiple siblings. "At this point, they enjoy it. "They have fun and they're the oldest," Nick Cannon shared on the "Howie Mandel Does Stuff" podcast.  However, Cannon knows how the moods of teenagers can shift. "But who knows where that will go when 16 hits?" he added. "It's my first time having 12-year-olds and I have a set of them! And we're having real conversations. Because, you know, their lives are far from normal. Their mom is one of the biggest entertainers to ever live and their dad is me." Cannon also revealed that their conversations can sometimes become "challenging." 
Hopefully, Monroe and Moroccan continue to feel positive about their younger sisters and brothers, since they'll likely be the ones to set the tone within the relationships. Fortunately, the twins have already set a great example through their relationship with each other. "They love each other and are best friends, but [now] they'll do things without each other," shared Mariah Carey with People in 2018. "For the most part, they're with each other all the time. I just hope they maintain that for the rest of their lives. There's nothing like the bond that they share."
How does Mariah Carey feel about Nick Cannon's other kids?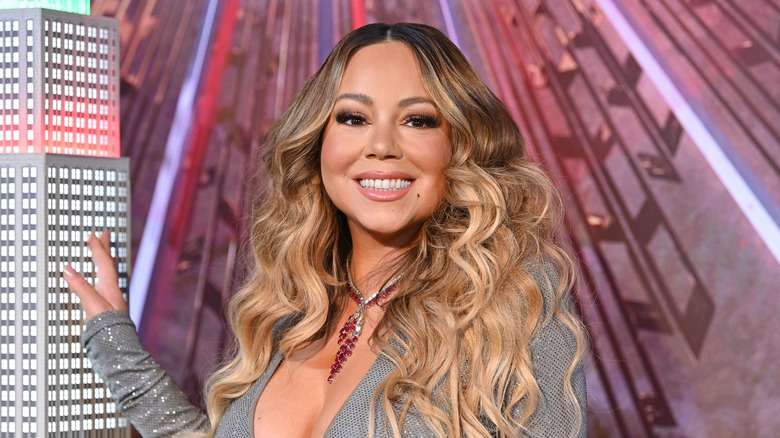 Dia Dipasupil/Getty Images
Maybe it doesn't really matter, but it'd certainly be interesting to know what Mariah Carey thinks about Nick Cannon these days. After all, she was married to him for six years. Of course, it's possible that Carey (and all of her riches) couldn't be bothered to care about Cannon's family planning habits, as long as it doesn't impact her babies. However, there are some on social media who believe Carey is embarrassed by Cannon.
So, which is it? Well, Carey's never spoken directly about Cannon's approach to fatherhood. However, she did once respond to a reporter who called Monroe and Moroccan Cannon's half-siblings, "step" siblings. "Is it step? I don't think it's step if you're not married to the person," Carey said to Entertainment Tonight. She also didn't seem too keen on the idea of her kids spending Christmas with Cannon's other kids. "I don't know about that," she added. "That's a different interview for you."
Props to Carey for minding her words when handling such a sensitive topic! However, Carey reportedly doesn't care enough to be petty or catty. "Mariah doesn't keep up with Nick's babies and baby mamas," said an insider to Us Weekly. "There's too many to keep up with! She's happy for him and wishes him the best."