Harvey Weinstein Hit With Three New Charges For Alleged Sexual Assault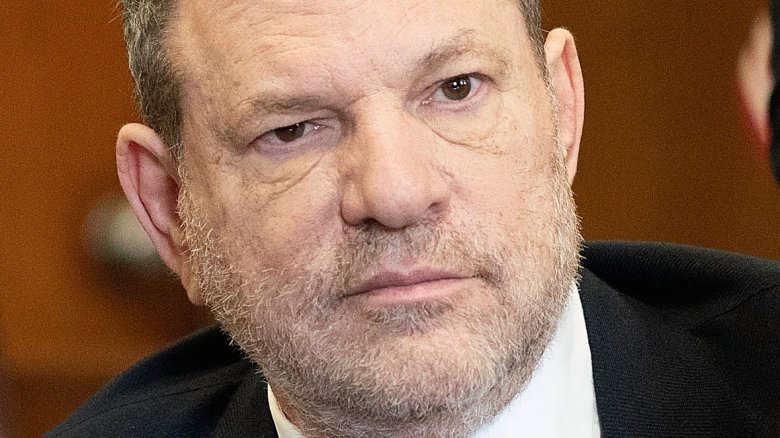 Getty Images
Harvey Weinstein is facing charges stemming from an alleged 2006 sexual assault.
TMZ reports that the disgraced movie producer has been charged with first degree criminal sexual act as well as two counts of predatory sexual assault. Manhattan District Attorney Cyrus Vance Jr. announced the news on Monday, July 2, 2018, revealing that a grand jury had decided to charge Weinstein with the crimes. As reported by Deadline, Vance stated, "This indictment is the result of the extraordinary courage exhibited by the survivors who have come forward. Our investigation continues. If you are a survivor of the predatory abuse with which Mr. Weinstein is charged, there is still time to pursue justice. Please call us at 212-335-9373."
A law enforcement source reportedly told TMZ that the charges are the result of an alleged sexual assault committed by Weinstein on July 10, 2006. Weinstein is said to have allegedly forced a woman to perform oral sex on him at that time.  
Each charge against Weinstein is considered a felony. He reportedly faces a minimum sentence of ten years and a maximum sentence of life in prison if found guilty.
As Nicki Swift previously reported, Weinstein, whose decades of alleged sexual abuse toward women in the entertainment industry was exposed in October 2017, surrendered himself to police on May 25, 2018. He was subsequently arrested and charged with rape, a criminal sex act, sex abuse, and sexual misconduct. He pleaded not guilty to the charges and was later released on bail.
On May 30, Weinstein was indicted on charges of rape in the first and third degrees and criminal sexual act in the first degree. Days later, Weinstein responded to the indictments with a plea of not guilty.