James Harden And Khloé Kardashian's Relationship Was Short-Lived (But Still Messy)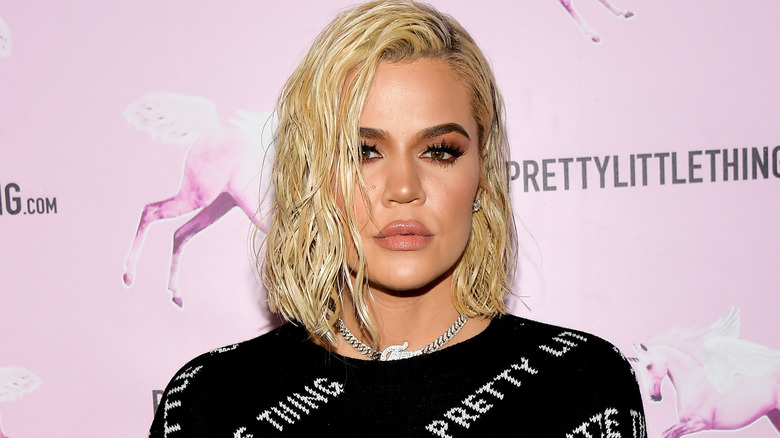 Matt Winkelmeyer/Getty Images
It doesn't seem like Khloé Kardashian has found the path to true love just yet. And it's more than just her dysfunctional relationship with Tristan Thompson, which has certainly caused her a ton of pain and shame. Truthfully, fans have watched Kardashian's love life add endless drama into her otherwise fabulous life since '07. Whether she was dating Rashad McCants, marrying and divorcing Lamar Odom, or trying things out with rapper French Montana, the youngest Kardashian sister bas faced a ton of heartbreak.
In 2015, Kardashian also dated former Houston Rockets star, James Harden. However, their relationship lasted less than a year, ending in February 2016. But Kardashian and Harden were probably never going to work. Kardashian's divorce from Odom wasn't finalized until almost a year after she split from Harden. Mid-way through their romance, Kardashian took on the task of helping Odom recover after he overdosed at a brothel.
"James obviously has wanted to see her more and be with her more, but she's felt like she needed to stay in L.A. to be with her family and to deal with Lamar stuff," shared a source with People. "That has put some strain on things." Unfortunately, this wasn't the only messy drama that followed the short-lived couple.
James Harden couldn't handle the attention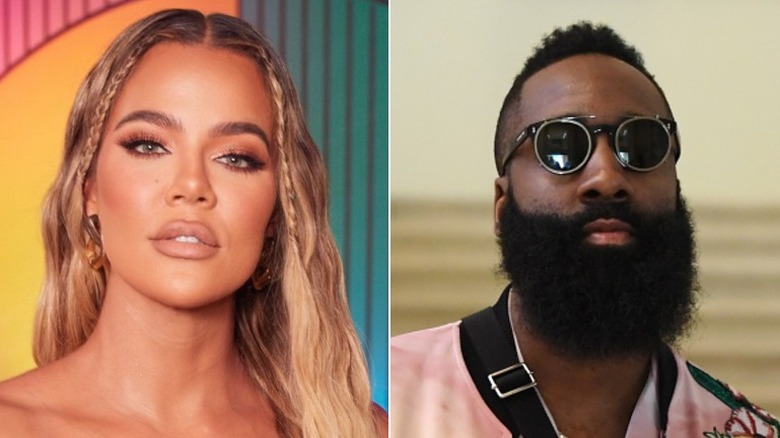 Shein X 100k Challenge 2021/Getty & Pascal Le Segretain/Getty Images
Anyone who dates a Kardashian (or Jenner) has to have a healthy tolerance for public curiosity. James Harden, however, spoke with Sports Illustrated and claimed he didn't appreciate all of the extra attention dating Khloé Kardashian introduced into his life. "I didn't like all the attention," said Harden. "I feel like it was for no reason. I wasn't getting anything out of it except my name out there and my face out there, and I don't need that. It wasn't uncomfortable, but it wasn't me." He continued, "I don't need pictures of myself when I'm driving my car. Who cares? What shoes am I wearing? Who cares? Where am I eating? Who cares? It was unnecessary stuff that I think trickled down to my teammates. I had to eliminate that."
It's important to mention, however, that while Harden's comments make it sound like he broke up with Khloe, various reports claim otherwise. For example, Us Weekly reported that Kardashian was the one who decided to end their relationship. "[Khloe] dumped [James] weeks ago," shared a source. People also positioned Kardashian as the heartbreaker. Assuming these reports are accurate, then Kardashian's version of events is even more believable. 
Khloé Kardashian accused James Harden of cheating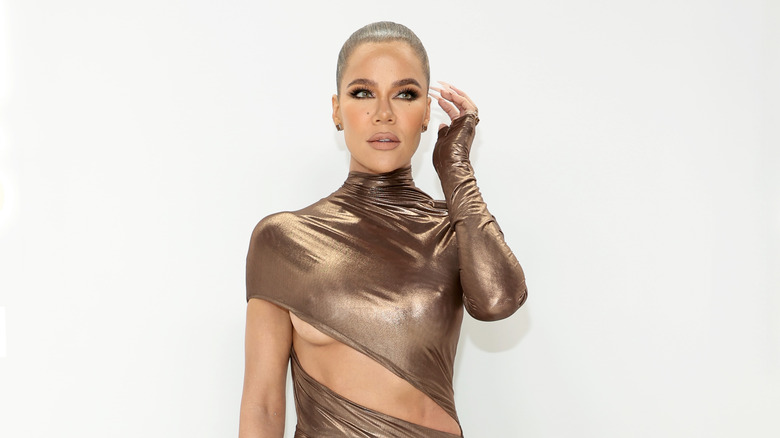 Dimitrios Kambouris/Getty Images
During an episode of "Kocktails with Khloé," Khloé Kardashian claimed that Harden was unfaithful during their relationship. "I just don't want to put up with people that want you to be monogamous but then they're not monogamous," Kardashian said during the episode (via Entertainment Tonight). "I've always said, 'It's long distance. I've always said, 'We don't need to be monogamous! There's a lot of s*** going on in our lives. You live in Houston. I live in L.A. Let's see each other when we see each other.'" Ultimately, Harden seemed to want a serious relationship but then stepped out on her. "He wanted to be committed and, you know, then wasn't committed. So Koko had to go go."
Obviously, their relationship wasn't meant to be. Kardashian would've never had her two gorgeous kids if she hadn't left Harden in the past and moved on with another NBA player, Tristan Thompson — although they've also had a messy relationship. Recently, Kardashian expressed her love for her children on True's 5th birthday. "My sweet innocent happy girl, you are my everything," posted Khloe to Instagram. "As sad as I am that you're getting older, I am also excited to see what year five has in store. Thank you for choosing me to be your mommy. You and your brother are my heart beat and my happy. You are my entire life!"