Anna Faris First Met Chris Pratt When She Was Still Married To Ben Indra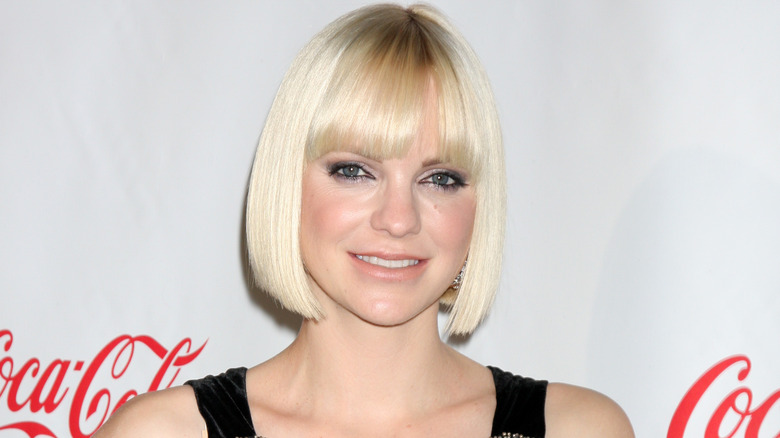 Kathy Hutchins/Shutterstock
Even before Anna Faris became engaged to Chris Pratt, they had already secured a place in people's hearts. Pratt popped the question in late 2008, a little over six months before they sealed the deal. Faris and Pratt got married on the spur of the moment during an Indonesia getaway in July 2009. Though that sounds like the ultimate romantic getaway, their decision was not motivated by the idyllic scenery and one too many Arak Attacks. It was actually the result of a rather unfortunate event. 
"We were in Bali suffering from food poisoning," she told the Irish Independent in 2014. While looking to see if the hotel menu had soup, Faris saw the establishment offered wedding services. In the absence of chicken broth, Faris and Pratt settled on option No. 2 instead. "While still feverish, Chris said, 'Let's do it,'" she detailed. It seemed like Faris and Pratt's relationship couldn't be any cuter. But they broke our collective hearts in August 2017 when they announced they were going their separate ways. 
Faris didn't waste any time before finding love again. The "Scary Movie" alum was spotted cozying it up with Michael Barrett in Italy in November 2017, just a month before Pratt filed for divorce from Faris. She went on to marry Barrett in 2021, but this wasn't the first time Faris had fallen in love with a future husband while still married to her previous. When she met Pratt, she was also still legally tied to Ben Indra.
Anna Faris divorced Ben Indra after meeting Chris Pratt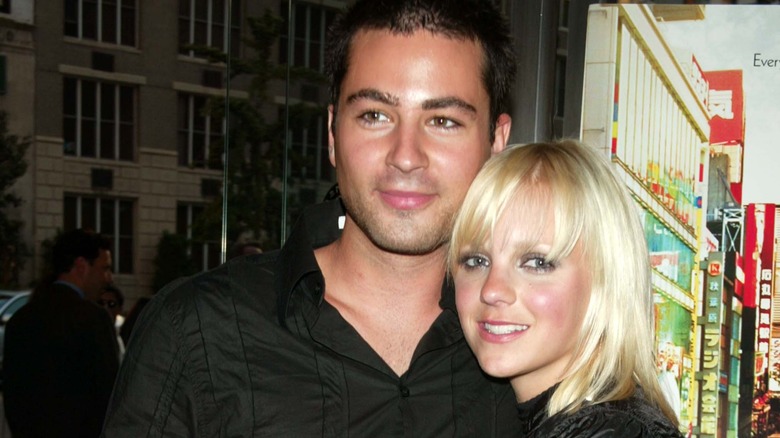 Jim Spellman/Getty Images
Even though "Take Me Home Tonight" wasn't released until 2011, the Michael Dowse comedy started filming in February 2007. It was on that set where Anna Faris and Chris Pratt first met. At the time, Faris was still married to Ben Indra, from whom she filed for divorce in April 2007. Pratt felt attracted to Faris right away, but he went out of his way to show her he wasn't going to act on it by oversharing about his sex life, he told Esquire in 2014. She didn't care. Over the weeks, the actors became close. 
And when Faris told Pratt she was separating from Indra, he knew he wanted to become her husband. In February 2008 — after three years of marriage and a year into her new relationship — Faris finalized her divorce from Indra. Faris also met Indra through work. The two co-starred in the 1999 slasher "Lover's Lane" and started dating shortly after. In 2000, Faris shot to fame with the release of "Scary Movie," which strained her marriage. "That kind of destroyed my marriage," she told Marie Claire in 2011. "The divide became too great.
While her feelings for Indra started waning before 2007, meeting Pratt gave her the motivation to put an end to it. "If I hadn't met Chris, my first marriage probably would have lasted until I found a different someone. Chris was my cattle prod," Faris revealed in her 2017 memoir, "Unqualified."
Chris Pratt was still married when he met Katherine Schwarzenegger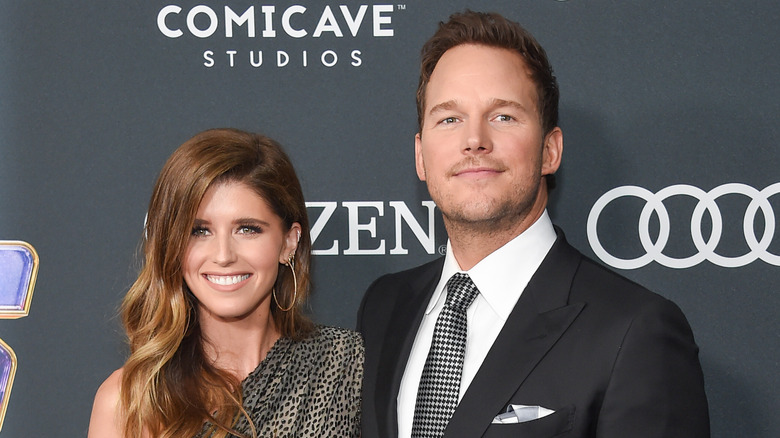 DFree/Shutterstock
Chris Pratt was first linked to Katherine Schwarzenegger in June 2018, when the Daily Mail shared photos of the two laughing up a storm during a picnic. At that time, Pratt was still legally married to Anna Faris. While they had separated the previous year, their divorce was finalized in October 2018. Pratt first alluded to his relationship with Schwarzenegger that November when he reposted one of her Instagram posts about the California wildfires.
By December 2018, Pratt was done teasing and announced his relationship on Instagram to celebrate her birthday. "Your smile lights up the room. I've cherished our time together. Thrilled God put you in my life," he captioned the post. Pratt and Schwarzenegger were engaged a month later and married the following June. "Yesterday was the best day of our lives! We became husband and wife in front of God, our families and those we love," he shared on Instagram.
Pratt and Schwarzenegger are still going strong. As are Faris and Michael Barrett. Both seem to be in a good place, and that includes with each other. Following Faris and Pratt's split, they continued to co-parent their son, Jack, born in August 2012. But their relationship has strengthened since he married Schwarzenegger. "We're all getting much closer, and I so appreciate that," Faris told People in 2022. "They're very protective of me, and I want to be very protective of them. I so appreciate their support."