Is Carl Lentz Still Married To His Wife Laura After His Cheating Scandal?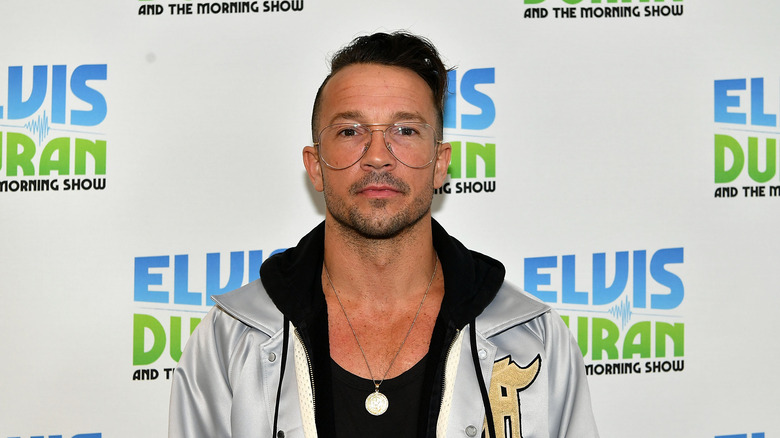 Slaven Vlasic/Getty Images
Hillsong pastor Carl Lentz was best-known for baptizing Justin Bieber, until his extramarital affairs made headlines in 2020 and overshadowed the born-again story of the "Baby" singer. In the wake of Carl's infidelity, many pointed the finger at his wife, Laura Lentz, for not immediately divorcing him. Laura alluded to the blame and guilt she'd shouldered as a result, writing on Instagram in 2021 that she'd taken a break from social media because "it was not good for my soul. I have blocked & deleted more people & comments than i can count. Trolls are cowards, SOME 'Christians' are anything but kind, gracious, or loving." Remember the saying about walking a mile in another person's shoes? Laura's experience seems to affirm the fact that you can't judge someone without first understanding their experience.
After Carl was fired from the NYC megachurch for "moral failures" and his mistress Ranim Karim gave a bombshell interview with Vanity Fair, the Lentzes were understandably eager to skip out on the media circus. Carl, Laura, and their three children left the New York-New Jersey bubble and headed for sunnier skies in Tulsa, Oklahoma, according to Distractify. However, "after two years of Carl being in his own discovery and healing process," per a pastor from Transformation Church, the one-time celebrity pastor is reportedly ready to lead a congregation again — this time in the Bible Belt. But, is he doing so with his wife by his side?
Carl Lentz has worked hard to rebuild his relationship with Laura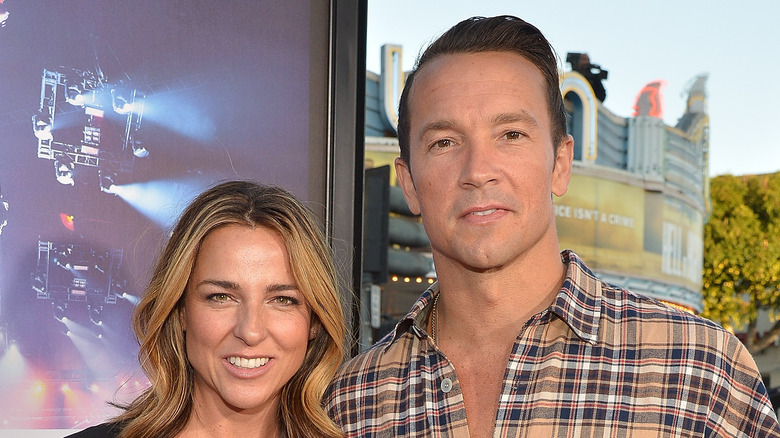 Charley Gallay/Getty Images
As of spring 2023, Carl and Laura Lentz are still married. "It has been challenging and h*ll yeah it's taken a LOT of work the past 22 months ... to make our marriage what it has become," Laura wrote on Instagram in September 2022. She added that her decision to stand by her man is "not for everyone" but that she's hopeful their story of resilience can inspire others. Likewise, Carl alluded to a "challenging road" in an Instagram carousel of his own. "Not sure what the future holds for us, but we do know that we face it as a family and for that I am so thankful," he captioned the black-and-white photos of the Lentz clan.
As People noted back in 2020, the couple put in a lot of hard work behind the scenes to keep their marriage intact. Where Carl was once decked out in the latest designer duds and rubbing shoulders with the rich and famous, he veered away from that lifestyle to prioritize "reading, nature, and game nights" with his family. Rebuilding trust with Laura was a slow road, and after the affair first made headlines, it was unclear whether the Lentzes' marriage would survive. In November 2020, Laura was even spotted out and about sans wedding ring, per People. "She went to the tanning salon and did not want to lose her wedding ring," a friend claimed. Or maybe, she was on the fence about staying married.
Laura Lentz has dealt with hardship in her marriage
The posts that Carl and Laura Lentz shared to social media speak of a united front, but Laura has been candid about struggling with her marriage behind-the-scenes. "I have never experienced anxiety or PTSD until this year," the pastor's wife wrote on Instagram in 2021, noting that on some days, her anxiety kept her from getting out of bed. "It's not easy, everyday I feel the trauma, the thoughts and memories. And geez am i grateful for my therapists," she continued. In addition to the trauma of Carl's infidelity, Laura also dealt with allegations of sexual misconduct that her former nanny, Leona Kimes, lobbed at Carl. It's definitely enough to add up to "a doozy of a year."
Carl's social pages remain more or less shuttered, but Laura's photos of her daughter at prom, coupled with videos of her and Carl cheering on their son at flag football games hint that things might be returning back to normal at home. And, now that the couple is in a more stable place, they're speaking publicly about what went wrong for the first time since their church ousting. As of March 2023, Deadline reported that the Lentzes will feature in "The Secrets of Hillsong," an upcoming FX documentary that "examines the church's long pattern of covering up misconduct to protect itself." Looks like this interview could be one more way for Carl to take accountability for his actions.