RHONJ: Rachel Fuda's Drama With Her Husband John's Ex Explained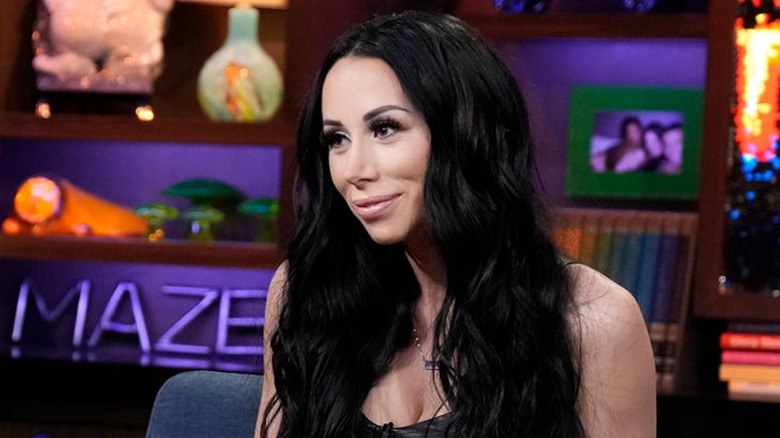 Charles Sykes/Bravo
It's pretty clear that "Real Housewives of New Jersey" newbie, Rachel Fuda has a great relationship with her stepson, Jaiden Fuda — but what do we know about her relationship with his biological mother and her husband, John Fuda's ex?
Rachel's close bond with Jaiden has taken center stage during her first season on "RHONJ." In fact, even before Season 13 hit screens, a Bravo press release revealed that part of her storyline would see her exploring the idea of adoption. Speaking to Page Six about that, Fuda revealed that adoption had long been at the back of her mind, but that joining the show only added to her desire to go through with it. "I really credit the show for pushing me in that direction," she shared. As for Jaiden, in a clip used in the midseason trailer, he seemed to be completely on board with the idea. "Obviously, I want you to," he said. 
However, in her interview with Page Six, Rachel also pointed out that attorneys she'd spoken to, in the past, had warned her against the process. That likely had something to do with one of the more significant curveballs involved: Jaiden's mother, Brittany Malsch, would need to agree to it. Making matters worse, as seen in the trailer, there was a possibility Malsch might say no. Serious drama, for sure ... but what more do we know about this situation? 
Brittany Malsch has spoken about wanting to see her son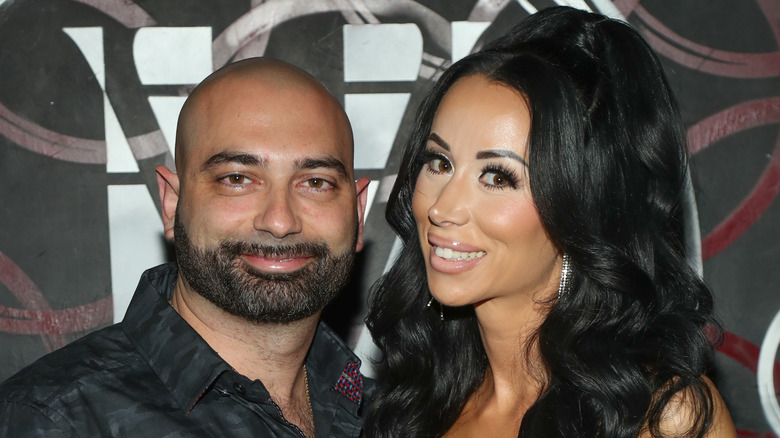 Manny Carabel/Getty Images
Despite being referred to on "Real Housewives of New Jersey," Brittany Malsch hasn't made an appearance on the show. That's not entirely unexpected — after all, John Fuda has full custody of their son. However, her absence likely also has something to do with her repeated brushes with the law. According to The U.S. Sun, she's been in a halfway house in New Jersey since December 2022 — and she's had a number of stints in jail, leading up to that. 
However, even if she hasn't been featured on "RHONJ," Malsch has spoken to the press. More specifically, she told The U.S. Sun that she's long wanted to have a more active role in her son's life ... but with no success. "I've tried to get in touch with [Jaiden Fuda], but John won't let me," she complained. Malsch added that the situation had become so difficult that she planned to get legal representation, post-release, in the hopes of seeing Jaiden. 
Malsch seeking representation doesn't exactly bode well for Rachel Fuda's adoption process. However, it's worth noting that, in her interview, she didn't seem entirely opposed to the idea. Far from it, asked about the possibility, she didn't give too much away. "It doesn't surprise me one bit. I knew they would, so I was expecting it," was her simple response. 
... but her frustrations seem to be limited to John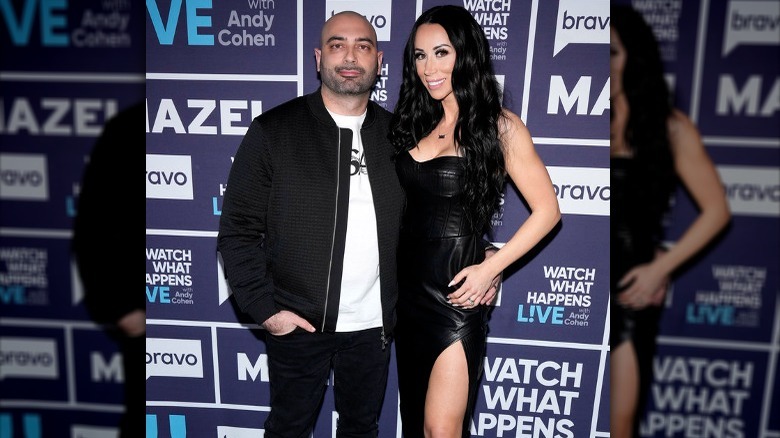 Charles Sykes/Bravo
Brittany Malsch's lack of commentary on Rachel Fuda's hopes to adopt Jaiden Fuda isn't the only thing that suggests there isn't a personal vendetta between the women. Au contraire, based on what both have said about each other, it seems they're cordial. 
In her interview with The U.S. Sun, Malsch declined to speak about the "Real Housewives of New Jersey" newcomer, precisely because they didn't know each other, further than brief encounters. On top of that, she hinted that she was a fan of the show — and though that was mostly because it meant she saw snippets of her son, she clearly wasn't opposed to Rachel's involvement meaning her son was on TV. "I think it's great ... I love it," she told the outlet. As for Rachel, she's also been pretty sensitive toward the situation. As seen in the show, she's avoided speaking too much about Malsch's relationship with John, favoring instead to speak about it, "From what I understand." 
John and Malsch, on the other hand, don't seem to be quite as affable. Malsch, for one, has mused that the adoption issue stems from John wanting to vilify her. "John will take any opportunity to make himself look better by making me look worse," she said. John, meanwhile, has been quoted as saying, "I don't really like dealing with her." Hey,  it wouldn't be the first time someone's husband was at the center of drama in "RHONJ!"