Report: Chris Brown Arrested In Florida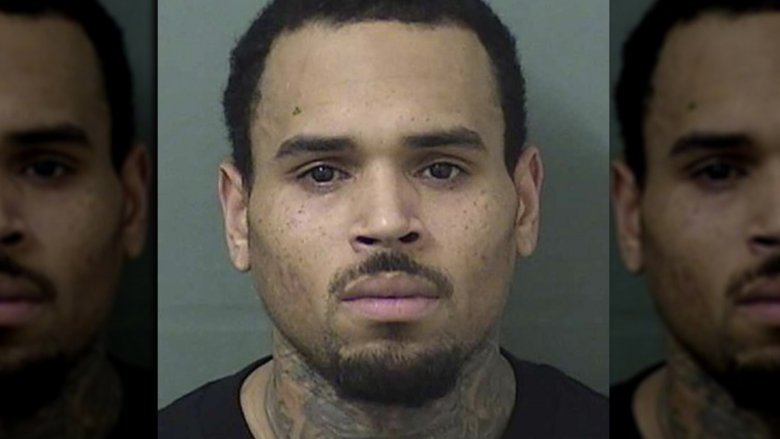 Palm Beach County Sheriff's Office
Chris Brown is in trouble with the law yet again.
TMZ reports that Brown was arrested in Palm Beach County after performing at the Coral Sky Amphitheatre on Thursday, July 5, 2018. Police reportedly took him into custody as soon as he finished his set and left the stage. According to the gossip rag, Brown was taken into custody due to an outstanding warrant for felony battery. The warrant stems from an incident in April 2017, in which Brown had allegedly attacked a photographer at a club in Tampa, Fla.
WPTV notes that Brown was booked around 11 p.m. on Thursday. Brown was reportedly later released after posting $2,000 bond.
After his release from jail, Brown took to Instagram, posting a photo of himself performing and writing, "What's NEW?????" alongside a eye roll emoji. He also added, "Show tomorrow!!!!" referencing his Heartbreak on a Full Moon concert in at the Credit Union Amphitheatre at the FL State Fairgrounds in Tampa.
Brown is no stranger to finding himself on the wrong side of the law. His history of alleged violent behavior goes back to 2009 when he assaulted his then-girlfriend Rihanna. After being charged with felony assault and making criminal threats, he was sentenced to five years of probation as well as community service (via E! News). He later violated probation and a series of violent incidents followed, which included an arrest for felony assault and a charge for assault with a deadly weapon.
More recently, Brown's ex-girlfriend Karrueche Tran filed for a restraining order against the singer, alleging that he'd threatened her and assaulted her. In June 2017, she was granted the restraining order for five years.
Several other celebrities have been arrested in the past month. Susan Sarandon was taken into custody for protesting President Donald Trump's immigration policy on June 28. On June 24, actress Heather Locklear was arrested for allegedly assaulting a police officer and an EMT after they'd responded to a 911 call at her home. Jersey Shore star Ronnie Ortiz-Magro's ex Jen Harley was also arrested in June after she allegedly dragged him by car, leaving him bloodied.