Inside The Life Of Will Poulter Over The Years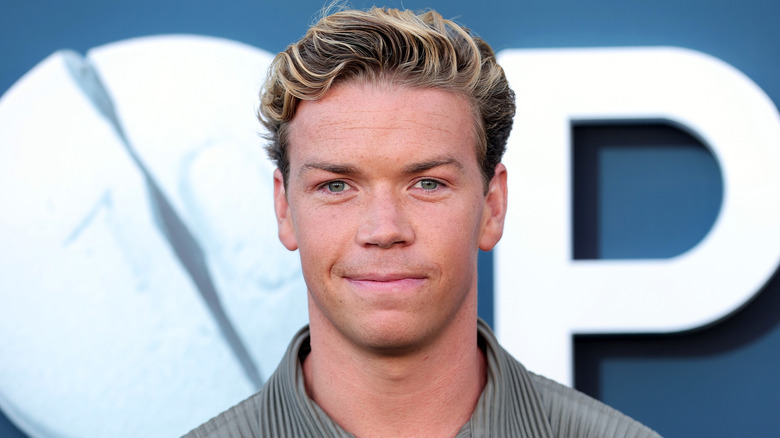 Emma Mcintyre/Getty Images
This feature discusses bullying and mental health issues.
Will Poulter has been winning over audiences since he very first hit our screens in 2007's "Son of Rambow," which marked his film and television debut. Since then, the actor has scored roles in big Hollywood films such as 2010's "The Chronicles of Narnia: The Voyage of the Dawn Treader," and 2013's "We're the Millers," proving that he's comfortable in both comedic and dramatic roles. 
In 2021, Poulter had the chance to delve into a more serious role when he starred opposite Michael Keaton in "Dopesick," a miniseries exploring America's opioid crisis. While Poulter played a pharmaceutical representative, Keaton portrayed a doctor who becomes addicted to the very painkillers he prescribes. "His performance, in the flesh, I cannot explain how good he is," Poulter told the Independent of acting opposite the Oscar-winner. "It was so frightening. Such was the power of his performance, it meant all I had to do was just sit opposite him and just kind of react."'
From his earliest acting roles to his stratospheric rise to Hollywood star in films as varied as "Midsommar" and "Guardians of the Galaxy Vol. 3," Will Poulter's life and career have both enjoyed some fascinating transformations over the years. 
Will Poulter landed his breakout role age 12
Will Poulter may be a big star now, but there's an incredible story behind how the young actor got his big break. 2007's "Son of Rambow" served as the actor's first ever onscreen acting role, and the young star was literally picked from obscurity to appear in the independent British film. The movie focuses on two boys who decide to make their own version of Sylvester Stallone's classic, "First Blood." Discussing his experience filming "Son of Rambow," Poulter told The New York Times, "For that to be my introduction to the film industry, I couldn't have asked for a gentler, nicer, more wholesome experience ... It really lit the fire in me to want to do it again." Poulter was only 12 years old when he scored his role in the film. Incredibly, he only auditioned because his drama teachers encouraged him to do so — and he snagged the gig after just one tryout.
Poulter's incredible introduction to the film industry set him on an unexpected course to superstardom. In an interview with The Guardian, the actor described how filming "Son of Rambow" made him feel as though he'd found his life calling. Understandably, his mom and dad were a little apprehensive about the young boy's new career. "My parents were a bit like, 'Chill, chill, chill ...'" he recalled. "But then they looked at my grades and were like, 'It's probably a good thing that Will is going off and doing this alternative summer camp.'"
Dyslexia and dyspraxia affected his school life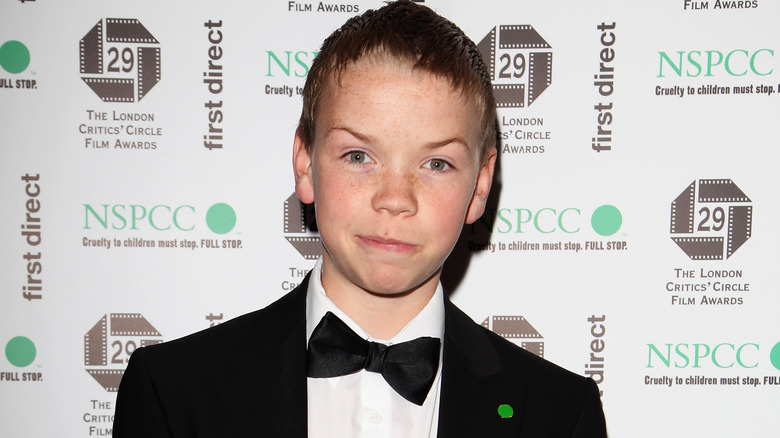 Tim P. Whitby/Getty Images
While Will Poulter obviously excelled in drama at school, the rest of his grades were apparently less good. In an interview with the Independent, the "We're the Millers" star opened up about living with dyslexia and dyspraxia, both of which affected his education from a young age. While dyslexia is a language-based condition that cam affect a person's ability to process language, dyspraxia is a neurological condition affecting coordination, memory skills, and cognition. "It felt like it didn't matter how hard I tried, I wasn't getting anywhere," he told the publication. "That's the most demoralizing thing, as a kid. And to find something like drama, which I loved so much ... it gave me a sense of purpose."
As a result, getting cast in "Son of Rambow" was an important outlet for Poulter, who was able to throw himself into a drama-based project, which he both loved and was good at. "I was so unhappy at school, and so happy whenever doing drama, that I think they were delighted this incredibly rare opportunity came along and would distract me for a while," he told The Guardian. With his breakout role in "Son of Rambow," Poulter was able to showcase his burgeoning talent as an actor, and it became a springboard for an entire career he hadn't previously envisioned.
He won a BAFTA after dropping out of college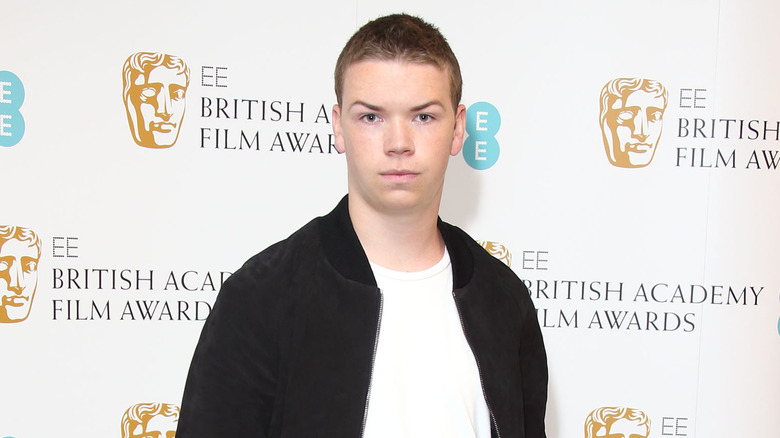 Mike Marsland/Getty Images
Following "Son of Rambow," Will Poulter booked several small TV roles, before landing the part of Eustace Scrubb in 2010's "The Chronicles of Narnia: The Voyage of the Dawn Treader," based on the famous book by C.S. Lewis. But it was 2013's "We're the Millers," in which he starred alongside Jennifer Aniston, Jason Sudeikis, and Emma Roberts, that truly put him on the map, and Poulter was soon recognized for his talents. In 2014, he won BAFTA's Rising Star Award, which was voted for by the general public, proving that the young star was already building a dedicated fanbase.
Prior to winning the Rising Star Award, Poulter had enrolled at the University of Bristol in September 2012 to study drama. However, as his career continued to build, the actor reportedly dropped out of college just a year later to focus on his acting full-time. Receiving recognition from BAFTA for his talents is a sure sign that Poulter made the right decision when it came to stepping away from his studies. Roles in 2014's "Maze Runner," 2015's "The Revenant," and 2016's "Kids in Love" only solidified his status as a British actor with a bright future ahead of him.
Will Poulter feels like the 'black sheep' of his family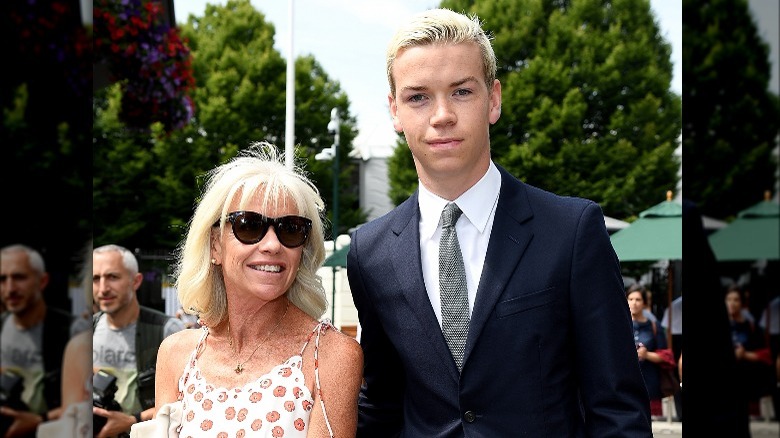 Karwai Tang/Getty Images
While Will Poulter has built an incredibly successful career as an actor, that doesn't mean he's always felt confident and secure about where his life is heading. During a 2013 interview with the Independent, Poulter revealed, "I'm the black sheep of the family. My dad's a professor of medicine, my mum was a nurse, my little sister is going into healthcare, my older sister is a nurse, my brother's in finance — I'm the runt of the litter." While making it as an actor is no mean feat, it's clear that Poulter initially felt insecure about his career choices in comparison to the jobs his family members pursued. 
During the same interview, Poulter also referred back to his academic performance, which was affected by both dyslexia and dyspraxia. "In all honesty, as supportive as my dad is of what I do now, he was very worried about me," the actor told outlet. "I was years behind [at school]; it was so frustrating to him, because he was an academic, to have a son who just couldn't do it." Hopefully, the actor has since found strength in his success and can be proud of all that he's achieved.
Kissing Jennifer Aniston wasn't glamorous
For most people, kissing Jennifer Aniston would be a dream come true. However, Will Poulter's experience of sharing an onscreen kiss with the "Friends" icon in 2013's "We're the Millers" was no fairytale. Speaking to the Independent, Poulter revealed, "It was pretty much the least romantic, least sexy thing you've ever seen in your life. People were just shouting, 'You're blocking the light' and 'Can we wipe the sweat off Will's face?'" Clearly, the young actor was under a lot of pressure while filming the famous scene, but he still has a sense of humor about the whole thing, sardonically telling the outlet, "It's not like I managed to woo Jennifer Aniston."
A 2022 interview with the Independent noted that Poulter was just 19 when he kissed a 45-year-old Aniston, which is quite the boon for any teenager. "I did look young," he told the publication. "It's one of those things — any scene where there's some level of intimacy in the context of a broad comedy, where it's very much a joke and it's not played with romantic sincerity, is always really awkward." Ever the self-deprecating gentleman, the actor also demurred, "Obviously my main concern in that moment was for Jen and Emma [Roberts], who I felt very sorry for." Still, kissing both Jennifer Aniston and Emma Roberts in one scene is a seriously unforgettable memory, and it helped put Poulter on the international map in a big way.
His eyebrows get a lot of attention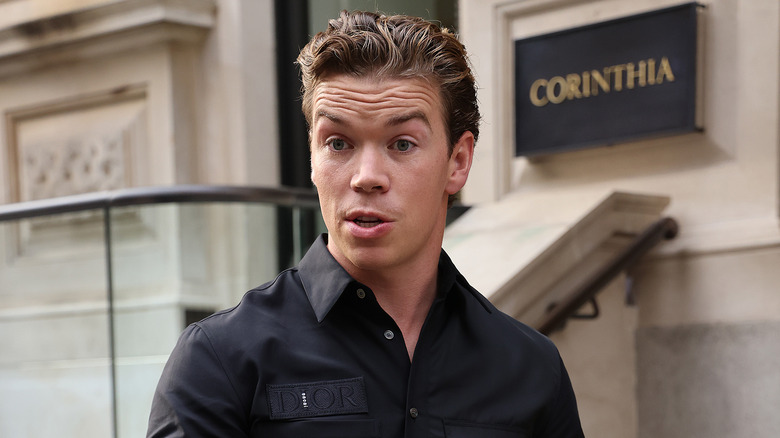 Neil Mockford/Getty Images
Will Poulter is known for a lot of things, such as kissing Jennifer Aniston, but his eyebrows seemingly have a fan club all of their own. "It's funny when people comment on my eyebrows, it's as if they don't realize that's something I'm used to. They're on my face and they are directly above my eyes so I've seen them," the actor joked in a 2021 interview with The Guardian. "Sometimes people comment on them like they just landed on my forehead. But yeah, that has become a thing and I can't escape it really. If I shaved them off, I'd have less of an emotional range, so I just decided to keep them." Obviously, we're firmly hoping that he doesn't ever shave them off. 
Regardless of how famous he gets, Poulter seemingly can't escape comments about his distinctive facial features. Responding to an online comment about his eyebrows, Poulter told British GQ, "I mean, every actor, a lot of actors, the majority of actors have eyebrows. So it is weird that just me comes up. I'm trying not to do anything too eyebrow-y." Clearly, Poulter has an incredible sense of humor, even when his phenomenal frowning tools are under attack. Still, when it comes to actors with extremely expressive eyebrows, Poulter still tops the list, and we hope he knows how appreciated they really are!
Acting is sometimes 'painful' for Will Poulter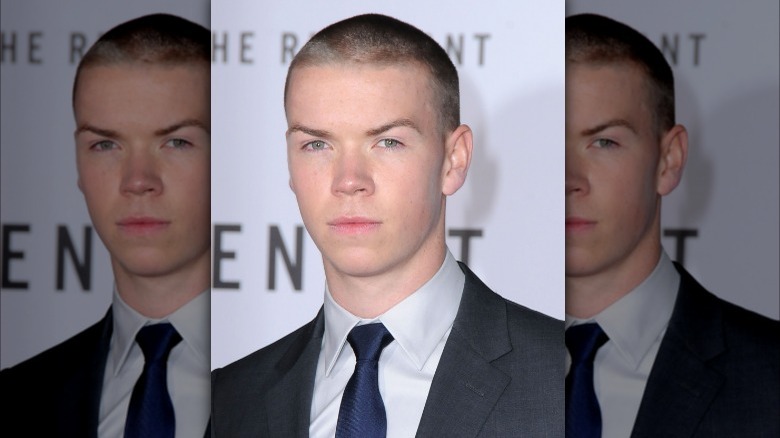 Barry King/Getty Images
Although Will Poulter was passionate about pursuing an acting career from a very young age, that doesn't mean it's all roses. Discussing some of the more difficult aspects of his profession, he revealed to The New York Times, "It can be stressful, it can be painful, and plainly speaking, it can be difficult to do and a strain on your mental health, but I also think it's very necessary to reflect on your own psyche and think about its impact on the world around you." It seems that Poulter is realistic about the pressures that accompany his career, and he does his best to manage the more negative moments, but he doesn't always find it easy.
In particular, Poulter has expressed unease with fame and the more public aspects of being an actor. Having begun to feel the intense pressures of being a public figure during his time as a 19-year-old at college, the actor has been continually trying to get used to this aspect of his career ever since. "It was weird, and the thing I have wrestled with the most [is] the impact that kind of thing has on your mental health," he explained. "I naturally have quite a lot of anxiety, so dealing with the unwanted attention that comes with being in the public eye brings additional challenges." Hopefully, Poulter has found tools for managing his life in the public eye, while also maintaining his own mental health and wellbeing.
If you or someone you know needs help with mental health, please contact the Crisis Text Line by texting HOME to 741741, call the National Alliance on Mental Illness helpline at 1-800-950-NAMI (6264), or visit the National Institute of Mental Health website.
He's passionate about charity work
Throughout his career, Will Poulter has shown a real passion for charity work and used his platform as a celebrity for social good. For instance, in April 2023, he supported the charity Migrateful (above), which supports asylum seekers, refugees, and migrants through the power of cooking and community. Poulter celebrated the charity's incredible work, writing in an Instagram post, "As well as supporting its chefs, the organization's mission is to correct harmful narratives about immigration."
Also in April 2023, Poulter's longstanding work as an anti-bullying ambassador was celebrated in an Instagram video posted by the Anti-Bullying Programme. In the video, the actor was seen speaking to students at Henry Fawcett Primary School in Britain and answering their questions about bullying. Five years earlier, Poulter had celebrated the work of the Anti-Bullying Programme on Instagram, writing, "Thank you to all anti-bullying ambassadors for the work that you do. [Your] presence and your efforts in schools and every environment where bullying occurs can have a life-changing effect. We can all be anti-bullying ambassadors!" It's heartening that the actor is so committed to highlighting the issues and causes he believes in, as well as using his own platform to elevate the voices of other people.
Will Poulter took a social media break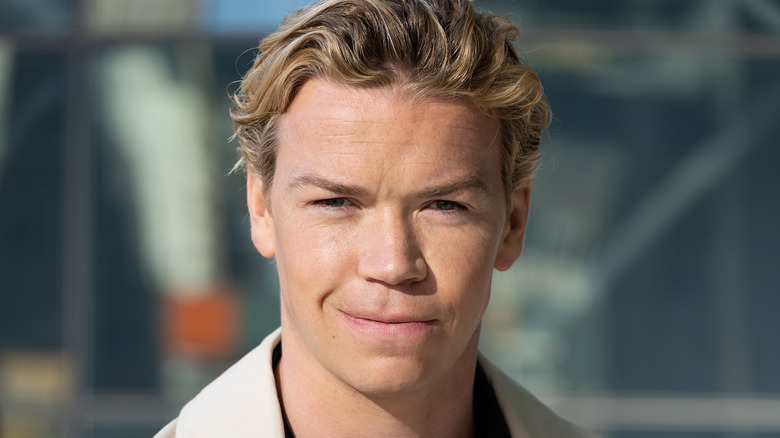 Gilbert Carrasquillo/Getty Images
While Will Poulter often uses his own social media accounts to promote charities and social justice, he hasn't always had the best experience online. In January 2019, he took to Twitter to share a long note about why he'd decided to step away from the platform. "As we all know there is a balance to be struck in our engagements with social media," he wrote. "There are ... inevitable negatives that are best avoided. It's a balance I have struggled with for a while now and in the interest of my mental health I feel the time has come to change my relationship with social media." 
The "War Machine" actor was also quick to note that he wouldn't stop supporting the charities and organizations he often tweeted about. "I am privileged to have this platform," he wrote. "I hope that this shift to reduce my personal expression and increase the focus on issues that matter will result in a better outcome for everyone." Prior to his announcement, Poulter had faced online abuse from trolls regarding his appearance following the release of Netflix's "Black Mirror: Bandersnatch," which can't have been easy to deal with. As of this writing, the actor has since kept his personal posts to a minimum on social media, instead focusing on the charities and issues he cares about, which has hopefully helped him to protect his mental health.
If you or someone you know needs help with mental health, please contact the Crisis Text Line by texting HOME to 741741, call the National Alliance on Mental Illness helpline at 1-800-950-NAMI (6264), or visit the National Institute of Mental Health website.
Working with Hugh Laurie was a 'crazy moment'
In 2022, Will Poulter starred in the Britbox miniseries "Why Didn't They Ask Evans?" alongside Lucy Boynton. Based on Agatha Christie's 1934 novel of the same name, "Why Didn't They Ask Evans?" follows a pair of friends as they attempt to solve a possible crime after a dying man makes a mysterious statement that stirs their curiosity.
"House" star Hugh Laurie directed the miniseries, and Poulter revealed that he was particularly drawn to working with the acclaimed actor. "I would cringe at the thought of him knowing this, but in lockdown, being on a Zoom with Hugh Laurie and having him talk to you about a part he potentially sees you in was just mental," he told the Independent. "And that still is, looking back, a really crazy moment." 
Understandably, Poulter was excited about being directed by the British veteran of stage and screen — the multitalented star's body of work speaks for itself. "I'd work for Hugh again in a heartbeat," Poulter told the Independent, and we're guessing that the feeling is mutual. Speaking to the Express, Laurie had nothing but glowing praise for his lead actor. "He's very funny and he's incredibly conscientious," he remarked. "He shoulders the weight of things and takes responsibility in a real old-fashioned leading man way."
He still has 'pinch me' moments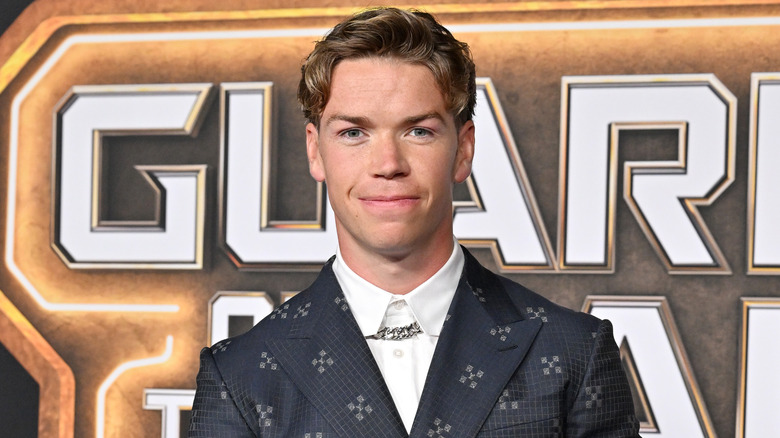 Axelle/bauer-griffin/Getty Images
Having scored the role of Adam Warlock in Marvel's "Guardians of the Galaxy Vol. 3," Will Poulter is officially hot property in Hollywood. However, the British actor remains down-to-earth about his success, and he still gets starstruck, judging by his surprise at being cast in "Why Didn't They Ask Evans?" by Hugh Laurie. Addressing his incredible career, which has seen him work with some of Hollywood's best talent, Poulter told The Guardian, "Generally speaking, I've been very, very lucky with those people, but don't get me wrong, I have a lot of pinch-myself moments or times where I'm on my own in my hotel room thinking, 'Did I just do a f***ing scene with Leonardo DiCaprio?'" he joked. "There are definitely moments where I'm conscious of the fact there is a fanboy inside me."
Poulter seemingly had one of these "pinch me" moments when he worked with Jennifer Aniston on 2013's "We're the Millers." Discussing his superb co-star, Poulter told the Independent, "Jennifer is galactically famous, but so down-to-earth and so sweet ... That's really refreshing and inspiring." Following his appearance in "Guardians of the Galaxy Vol. 3," Poulter will also understand what it means to be "galactically famous," and it seems likely he'll be just as approachable as ever, too.
He is 'careful' discussing his body transformation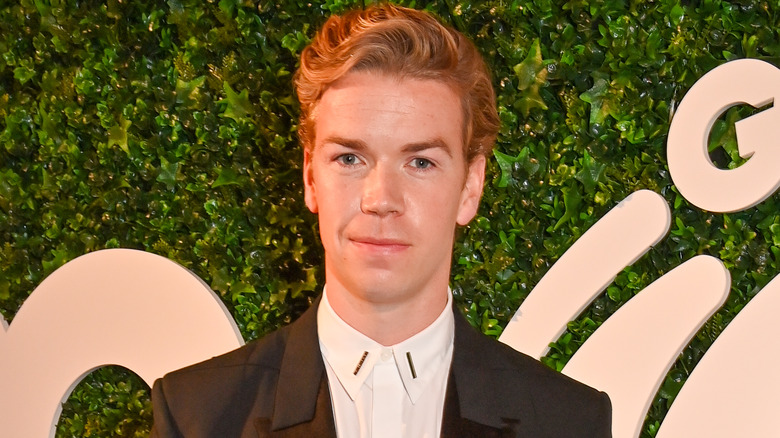 David M. Benett/Getty Images
In order to score the role of Adam Warlock in "Guardians of the Galaxy Vol. 3," Will Poulter underwent a physical transformation, which included lifting weights and regularly hitting the gym. However, when discussing the transformation his body underwent prior to filming, Poulter was very measured and realistic. "If you want to do it in a way that's safe and is entirely natural, you have to be prepared to spend a long period of time doing it," he told The New York Times. "There's no way that I could've got into the shape that I got had I not been working out for a number of years prior and built up foundations." 
It's clear that the "Dopesick" actor doesn't want any of his fans to think that there is a quick fix to the changes he made. And, more importantly, he doesn't want anyone else to feel the shame that's often attached to body image. "Obviously, there's a lot of pressure out there on young people, both men and women, regarding body image," Poulter told The New York Times. "I'm being kind of careful in the words, but if you're going to promote the process by which you achieved said body goal, I think you have to be fully transparent about how you got there." Once again, Poulter showed that he cares about other people, and doesn't want to have a negative impact on anyone else's physical or mental health, which is admirable.
He had to go for gold to join the galaxy
It wasn't just a more intense gym regime that Will Poulter adopted in order to bag his membership card to the MCU. In order to become Adam Warlock in "Guardians of the Galaxy Vol. 3," the actor had to also spend a lot of time in the makeup chair, too. And after wearing his character's gold paint for a long day of filming, he then had the unenviable task of trying to remove the makeup, which proved pretty difficult. "It took a lot of wipes, soap, hot towels, and just anything that'll get it off. I was just using absolutely anything," Poulter told People. "And you wear a bin liner while you do it just to catch all the gold juice, as it were." While Poulter's character looked glamorous onscreen, the reality included trash bags, which definitely brings the glamour down a notch. 
The actor also noted that not all of the gold makeup would come off at the end of each day, and ended up becoming part of his off-duty look while filming "Guardians of the Galaxy Vol. 3." As the actor told People, "Maybe you live with a little bit of gold nail polish for a little while after you finish work." Regardless of whether he's still covered in gold paint or not, Will Poulter's career is only on the up.