How Plastic Surgery Damaged Priyanka Chopra's Career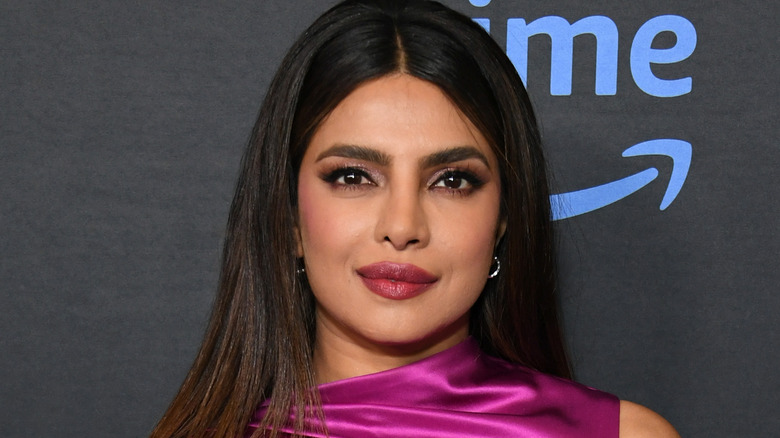 Jon Kopaloff/Getty Images
For Priyanka Chopra, one mishap in the operating room ended up having an unfortunate domino effect on her early life and career in Bollywood, nearly derailing it altogether.
Of course, the actor and philanthropist is known today for much more than her looks, but her beauty is certainly one of the reasons she first gained notoriety – both wanted and unwanted. Chopra once recalled how her father had to install bars on her bedroom window to keep strange men from entering her room after an incident after she got into local beauty pageants. She ended up competing for and winning the beauty pageant title of Femina Miss India in 2000 when she was just 18 years old. She then advanced to the 2000 Miss World competition, where her grace and beauty ultimately clinched her the crown. From there, she transitioned into the world of Bollywood, making her debut in 2003's "The Hero: Love Story of a Spy."
But things certainly didn't go as smoothly, as Chopra is opening up about how one botched plastic surgery procedure managed to almost upheave her acting career.
Priyanka Chopra's messed-up nose surgery caused 'deep depression'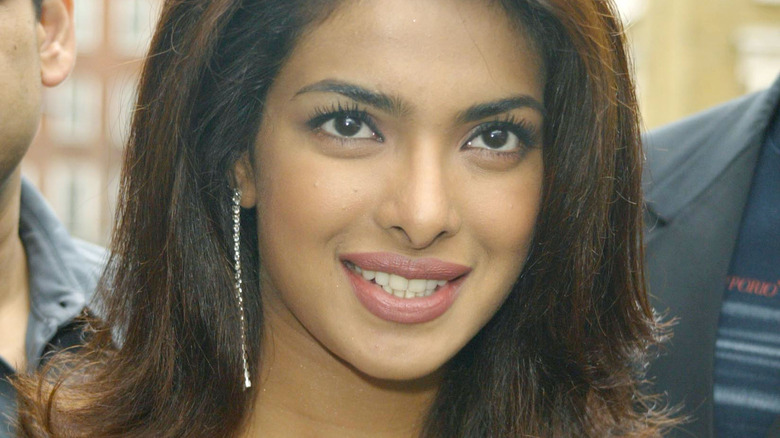 Fred Duval/Getty Images
Before she established herself as a bonafide Bollywood star, Priyanka Chopra's rise was nearly upended by a botched plastic surgery procedure early in her career. In her 2021 memoir "Unfinished," she retold the story of how her doctor found a polyp in her nose that was causing breathing problems. While doing surgery to get rid of the polyp, the doctor "accidentally shaved the bridge of [her] nose and the bridge collapsed," according to the actor. "My face looked completely different. I wasn't me anymore," she wrote. "I didn't think my sense of self or my self-esteem would ever recover from the blow."
During an April interview on "The Howard Stern Show," Chopra opened up about how the results of the procedure sent her into a "deep, deep depression." But things got worse when the change in her appearance made some directors change their minds about casting her in their films. "It was like the rug was pulled from under me, I was thrown out of three movies," she recalled. "It was very embarrassing."
Eventually, Chopra's father, also a doctor, helped placate her fears of going under the knife again so she could get corrective surgery. "He held my hands through it and helped me build back my confidence," the "Quantico" actor admitted. She also credited Bollywood director Anil Sharma with casting her in a supporting role in a film, though she was originally the lead.
Priyanka Chopra reconsiders what 'beauty' means to her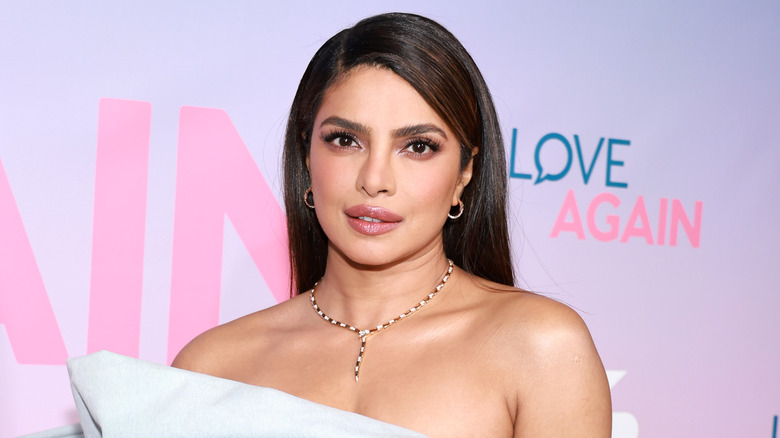 Theo Wargo/Getty Images
Between being a UNICEF Goodwill Ambassador and a new mother, Priyanka Chopra is flipping the script on what she used to deem important in the pageant and entertainment worlds. 
In an interview with the BBC in 2022, the actor/producer remembered how she felt insecure in the Bollywood industry because of her darker skin tone. She went on to voice her conflicting opinions on beauty pageants, even though they gave her self-confidence at a young age. "I don't think I would ever be a part of a pageant now, this 40-year-old me," she explained. "I think there are complexities around pageants and they can be highly empowering. But there's a lot that needs to change for them to be that way."
Hoping to become a role model for the next generation of girls, Chopra established her own production company, Purple Pebble Pictures, in 2015. In her February interview with Vogue, she expressed her desire to amplify underrepresented voices in the industry. "After 20 years, I've reached a place where I'm like, 'There's got to be more than this,'" she remarked. "I have my own production house where I can tell other people's stories ... I want to commemorate the success and achievements of South Asians outside of India, in the international sphere, because we deserve that position. Why shouldn't we be on the main stage?"