Ariel Winter Is Taking A Break From Twitter Due To 'Constant Negativity'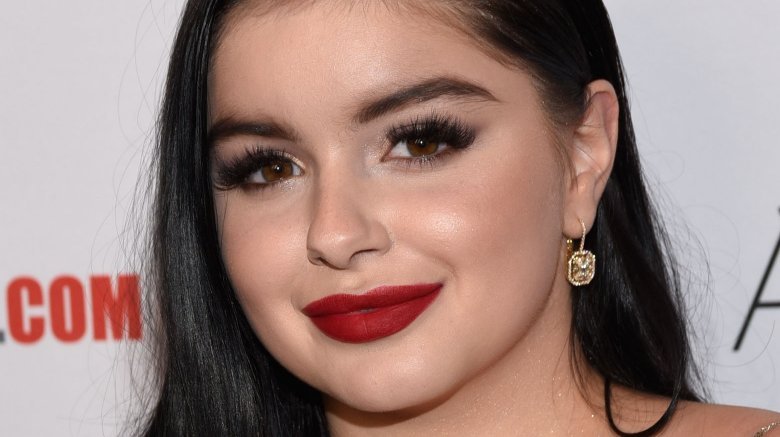 Getty Images
Ariel Winter is taking a hiatus from social media.
On Friday, July 6, 2018, the Modern Family star's rep announced that the actress has deleted her Twitter account. "Ariel has taken a break from Twitter and engaging with commenters on her other platforms because of the constant negativity she experiences," her rep told Entertainment Tonight. "She needs a moment to breathe and enjoy herself without judgement."
The former child star, who recently took to her Instagram Stories to reveal that she was "in the process of deleting all social media," infamously received unwanted attention while growing up in the public eye. Earlier this year, Winter opened up about her relatively recent decision to lead a more private life as she struggled to navigate fame as a young actress in Hollywood. 
"I think the key to doing that is to try to stay out of the spotlight as much as possible unless you're doing something that you want people to see," the 20-year-old told ET in March 2018. "Having every little aspect of your life in the public eye is really hard because it leaves more room for criticism and I just want to live."
Unfortunately, Winter isn't the only star forced to quit social media due to negative interactions and bullying. As Nicki Swift previously reported, Millie Bobby Brown also deleted her Twitter account just last month after several people used the hashtag, "#TakeDownMillieBobbyBrown," while sharing posts attributing homophobic remarks to the young actress.
"Since I know there are many young people watching this — and even to the adults, too — they could probably use the reminder that I was taught: If you don't have anything nice to say, just don't say it," the Stranger Things star, who also disabled the ability for social media users to comment on her Instagram posts, said while accepting an award at the 2018 MTV Movie & TV Awards. "There should be no space in this world for bullying, and I'm not going to tolerate it, and neither should any of you."