Kroy Biermann Seemingly Shades Kim Zolciak With Cryptic Instagram Update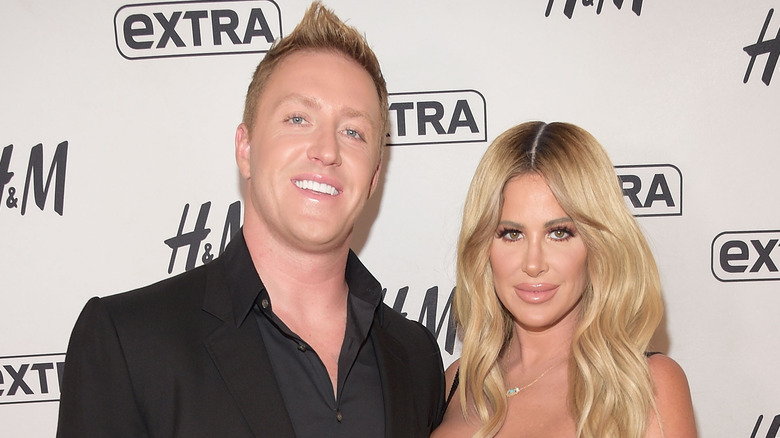 J. Kempin/Getty Images
Kim Zolciak and Kroy Biermann's divorce has broken the internet. 
TMZ first informed the world of their split on May 8, and other outlets have started filling in the gaps. According to People, Biermann and Zolciak's marriage failed because of financial stress brought on by their rumored foreclosure. "The money has been a huge issue," shared an insider. "The million-dollar tax [payment] was just way too much pressure on them." ET has also reported that money issues led to the couple's downfall. "Kim and Kroy haven't been getting along for a while," shared the source. "Although publicly they showcased a united front, it wasn't like that behind closed doors. The financial issues they have really started to add up and that is what ultimately broke the relationship."  
ET has also revealed that both Biermann and Zolciak have submitted their own divorce filings. Like Zolciak, Biermann is requesting custody of their four youngest children along with a child support order. He also wants legal fees and sole ownership of their mansion. Sounds like they're gearing up to go the distance in court. So far, Biermann and Zolciak have refrained from confirming or denying any of the published reports. Biermann, however, has made a public change that is sending a very loud message.
Kroy Biermann says his ring DID mean a thing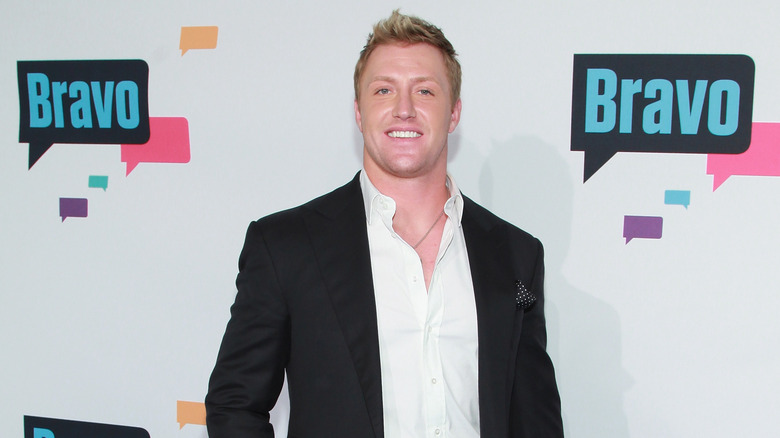 Taylor Hill/Getty Images
You know the breakup is bad when one spouse starts quoting song lyrics. You know it's even worse when the husband quotes lyrics from the wife's song. But that's exactly what Kroy Biermann has resorted to. Biermann has edited his Instagram bio to include: "My ring meant a thing." Biermann, of course, plucked the line from Kim Zolciak's song "The Ring Didn't Mean A Thing," which she released as a follow-up to her single, "Tardy for the Party." 
Biermann hasn't offered any additional context, so it's fair game to speculate about his intent. But based on what we know, it's likely not a flattering ode to their marriage. Zolciak's song was about a woman who realized, in hindsight, that her significant other only proposed to pacify her. In the song, Zolciak sings, "You bought me a ring to shut me up / Just so you could keep sleeping 'round and cutting up / I don't even know what it cost but it's not enough" (via Genius). Could Biermann be suggesting that Zolciak strung him along? We'll know soon enough.
Amid the news, Biermann's former boss, Andy Cohen, spoke out about the divorce. "Texted a little bit with Kim yesterday, sent my condolences because it's a sad thing," Cohen revealed on SiriusXM's "Radio Andy." "They have kids and that was just a couple that seemed very much in love," he added. Bethenny Frankel, however, was far less supportive. Who's shocked?