Bethenny Frankel Tears Into Kim Zolciak And Kroy Biermann On Heels Of Their Divorce News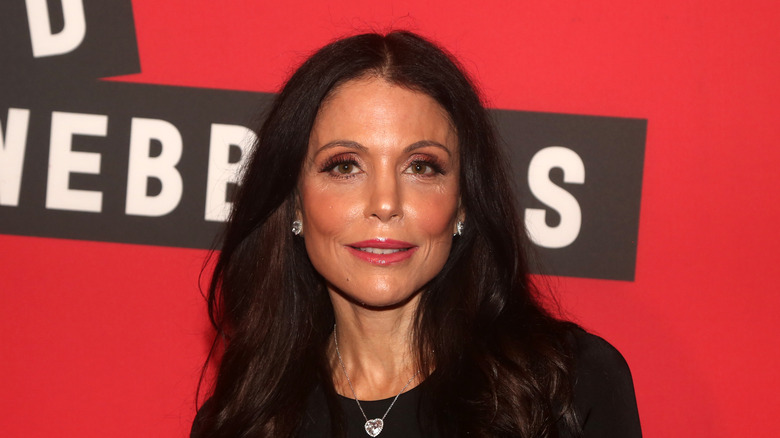 Bruce Glikas/Getty Images
What do Bethenny Frankel and Kim Zolciak have in common? For one, they were both once members of Bravo's popular "Real Housewives" franchise, with Frankel appearing on "The Real Housewives of New York City" and Zolciak stirring the pot on "The Real Housewives of Atlanta." Another common theme? Both women have also gone through a public divorce, and many aspects of Frankel's split from Jason Hoppy played out in the press.
In turn, Zolciak and her husband, Kroy Biermann, opted to part ways in late April. According to TMZ, Zolciak filed for divorce from the former NFL star on April 30, citing that their marriage was "irretrievably broken with no hope of reconciliation." In the filing, Zolciak also asked for primary physical custody of the pair's children and joint legal custody. The couple shares four children, and Zolciak has two daughters from a previous marriage that Biermann adopted. Interestingly, Zolciak also asked Biermann to provide her spousal support amid their tax woes. TMZ reports that the couple owe over $1.1 million in unpaid taxes beginning in 2013. In addition, Zolciak and Biermann owe taxes from 2017 and 2018 as well. The $1.1 million figure also includes taxes, interest, and penalties. With the whopping sum that the pair owe the IRS, they also owe the state of Georgia a pretty penny — $15,000 from unpaid taxes in 2018. 
Now, Frankel is slamming Zolciak and Biermann for their situation.
Bethenny Frankel slams Kim Zolciak and Kroy Biermann for spending more than they make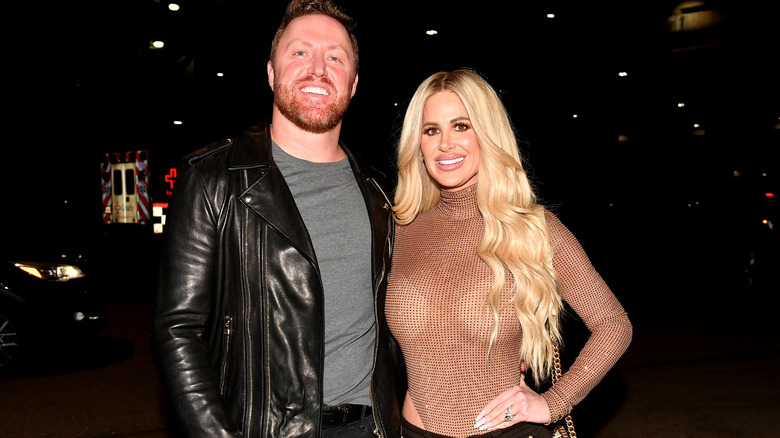 Paras Griffin/Getty Images
Bethenny Frankel is not mincing words regarding her feelings on Kim Zolciak and Kroy Biermann's tax drama. The mother of one is no stranger to speaking her mind on any topic — especially fellow former housewives. In a three-minute-long TikTok video, Frankel ripped into Zolciak and Biermann for failing to pay their taxes, and we're not going to lie — she didn't hold much back. Frankel began by stating that she always penned the reality couple to be ones who spend more than they have, and it's come back to bite them.
"He's on a football salary, she's on a 'Housewives' salary, and they're spending like the f**king plane's going down. And the thing is, you can't spend more than you make," the Skinnygirl mogul ranted. "And it's the old 'Housewives' model to get on the show, make no money, spend, spend, logo, logo, car, car, house, house, bankruptcy, foreclosure." She then compared Zolciak and Biermann's situation to the real estate bubble crashing — because people were financing their homes and unable to keep up.
Many fans took to the comments section of the video to weigh in. "Bethany don't give AF who she talks about, and I seriously love it!" one person wrote. "I may not be able to afford $3500 luggage (or a trip to use it for), but I can cover that mortgage and an occasional pizza night," another added. So much drama!