Who Is Robert De Niro's Girlfriend, Tiffany Chen?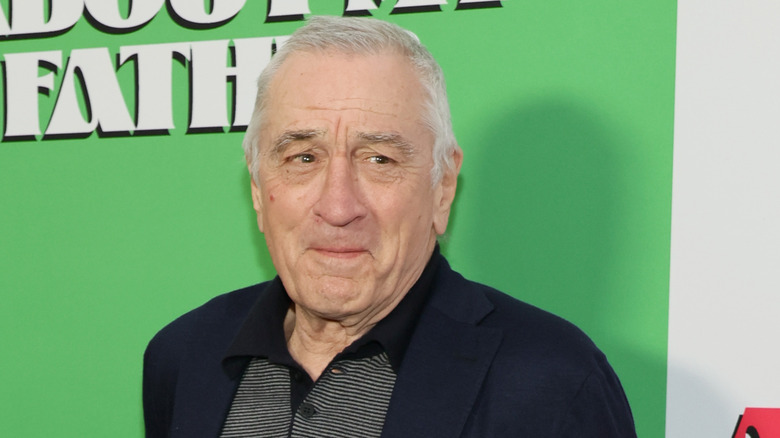 Dia Dipasupil/Getty Images
In case you missed it, Robert De Niro recently welcomed his seventh child.
In a move no one saw coming, the award-winning actor confirmed that he has a newborn, casually telling ET Canada in May 2023 that he "just had a baby." He didn't divulge any details about his newest bundle of joy, but it looks like keeping it on the down low was the actor's intention from the get-go. "It's always good and mysterious and you don't know what the hell is going to happen," he told the Associated Press.
Even the identity of his child's mother is something De Niro is keeping under wraps, although, according to the grapevine, it's likely Tiffany Chen, with whom he has been romantically linked since 2021. Interestingly, out of all people, it was his "About My Father" co-star, "Sex and the City" alum Kim Cattrall who confirmed that they were indeed an item. "God bless him, his significant other," she dished to Extra. "Tiffany is such a beautiful woman. She came to the set once with her family and watched filming, and she was gorgeous and sweet. I'm happy for both of them."Very little is known about Chen, but according to People, she's a martial arts instructor who De Niro met on the set of "The Intern" in 2015.
Tiffany Chen is a dancer and martial arts pro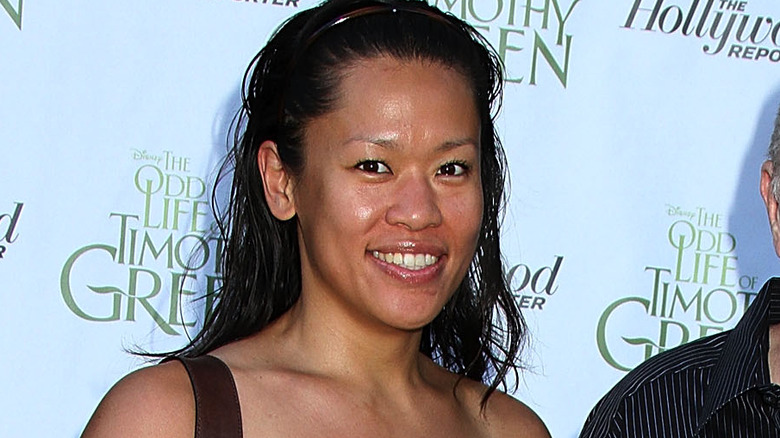 Sonia Moskowitz/Getty Images
You have to do some serious digging to find out anything about Tiffany Chen, but Robert De Niro's rumored girlfriend is reportedly a veteran in the martial arts space. People noted that the two met on set while filming "The Intern," a film in which Chen played the role of De Niro's Tai Chi instructor.
As per her biography on her father William C.C. Chen's website, Chen has dabbled in sports since she was young. In addition to martial arts, she has explored activities such as swimming, gymnastics, and figure skating. She has even competed in figure skating competitions and has achieved success, winning gold medals. Chen also took up ballet, Hula dance, and ballroom dancing, but at the age of 16, she returned to honing her martial arts skills. In her interview with Inside Kung Fu, the athlete revealed that her goal was to follow in her dad's footsteps. "My plan has always been to learn how to be as great as my father," she said of her dad, who is a Tai Chi Grandmaster. "My father is an inspiration and has given back so much... He is an amazing mentor and role model." Throughout her career, Chen was able to amass a long list of achievements, including winning the first 1st World Kuoshu Championship.
Apart from her involvement in "The Intern," Chen's IMDb page noted that she also starred in a short film called "Good Manners" in 2010.
Inside Robert De Niro and Tiffany Chen's relationship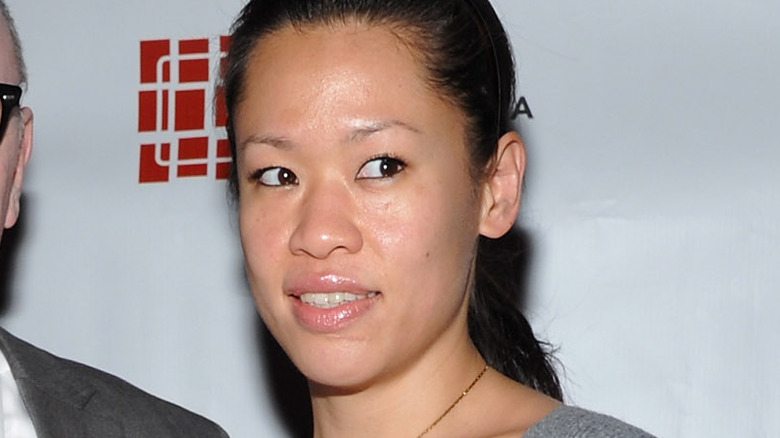 Mike Coppola/Getty Images
Tiffany Chen lives a life outside of the spotlight. It's unclear when Chen's relationship with Robert De Niro started, but they have been documented taking vacations together since 2021. Page Six reported that they spent De Niro's 78th birthday together in France, where they were photographed riding a boat with the actor's friends. The Daily Mail also spotted the pair hanging out at a beach in Spain the following year.
In April 2023, the rumored lovebirds were seen leaving a restaurant in Los Angeles, with Chen having a noticeable baby bump. And while the baby was a surprise to many, it was something De Niro and Chen welcomed with open arms. "How you could not plan that kind of thing?" the actor told Page Six. It's not like De Niro is new to fatherhood, anyway. In addition to the newborn, he is also a father to Drena and Raphael, whom he shares with ex-wife Diahnne Abbott, and twins Aaron and Julian, whom he shares with ex-girlfriend Toukie Smith. He also has two kids with ex-wife Grace Hightower, Elliot and Helen.
De Niro joked to Extra that fatherhood "never gets easier," but he assures that he's "okay" with raising another child. "You know, my kids disagree with me at times, and they're respectful," he shared with ET Canada. "My daughter, she's 11, she gives me grief sometimes, and I argue with her. I adore her, but, you know. And my youngest now, that'll be more to come. But that's what it is."