Johnny Depp Sued After Allegedly Assaulting Crew Member On Film Set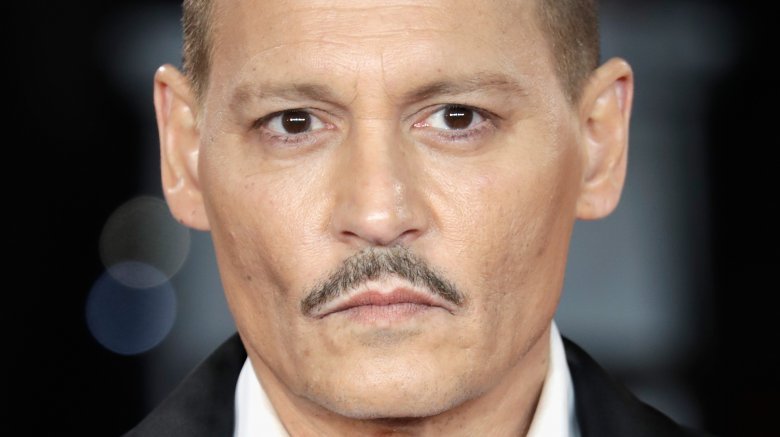 Getty Images
Johnny Depp is facing another lawsuit.
On Monday, July 9, 2018, multiple media outlets reported that the movie star is being sued for allegedly attacking crew member Gregg "Rocky" Brooks on the set of his upcoming movie, City of Lies.
According to court documents obtained by Entertainment Tonight, Brooks has accused Depp of "angrily and forcefully [punching him] twice in the lower left side of his rib cage" during an on-location shoot in downtown Los Angeles. The staffer has claimed to have suffered "physical pain and emotional and psychological injury" as Depp allegedly "continued to scream and berate him in front of a set full of people." Brooks went on to allege that he was wrongfully terminated after refusing to sign a declaration to not sue the production.
As Nicki Swift previously reported, the alleged altercation took place in April 2017 after Brooks, who worked as the location manager on the film, told Depp that the permit allowing the production to shoot in a closed-off street had run out of time. "Who are you? You have no right!" the 54-year-old actor reportedly yelled into Brooks' face at the time, before the incident apparently turned violent. Depp reportedly had to be pulled away after screaming, "I'll give you $100,000 to punch me right now!"
After the alleged situation made headlines in May 2018, the movie's director, Brad Furman, publicly came to Depp's defense. "Johnny Depp is a consummate professional, great collaborator and a supporter of other artists," he released in a statement. "He always treats the crew and people around him with the utmost respect. Movies can be stressful, and non-events often become exaggerated. We all love stories — there isn't one here."
In addition to a number of other unspecified damages, Brooks is now suing Depp, Furman, and the film's production companies for assault and battery, intentional infliction of emotional distress, and negligence.
This, of course, isn't the first time Depp's alleged behavior has gotten him into legal trouble. In addition to his explosive divorce from Amber Heard, during which she claimed he'd been verbally and physically abusive throughout their marriage, he is currently being sued by two former security guards. Depp is also in the middle of a legal battle with his ex-managers.