Why Khloe Kardashian Once Had Beef With Jamie Foxx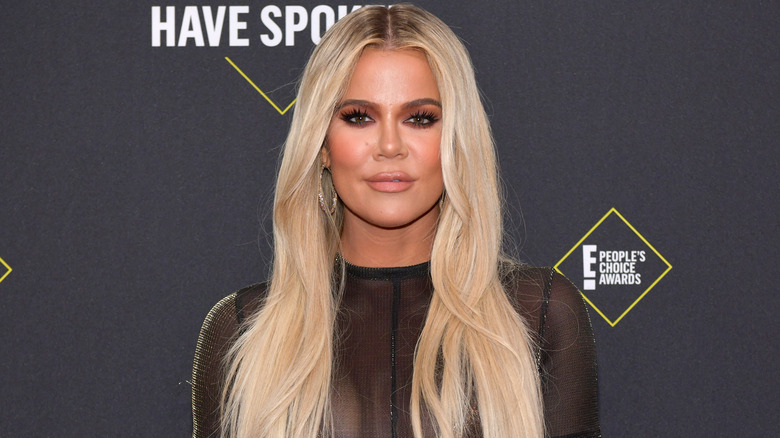 Rodin Eckenroth/Getty Images
Khloe Kardashian and Jamie Foxx are the last celebs you'd expect to trade coarse words, but they definitely had some major beef in the past!  For the Kardashians, feuds are as normal as making millions or going viral on Twitter. Over the years, The Kardashian family has feuded with the best that Hollywood has to offer, including Jameela Jamil and Taylor Swift. For a recent example: In 2022, the Kardashian family famously (and rightfully) banded together to disavow Kanye "Ye" West's racially charged comments toward the Jewish community (via NY Post). 
Jamie Foxx hasn't been involved in nearly as many feuds, but his most famous one seems more serious than any of the Kardashian's beefs. In 1999, Foxx and LL Cool J, who were both working on "Any Given Sunday" were involved in a serious feud that even turned violent. Both stars have told alternating versions of what caused their rift, Bill Bellamy, who also starred in the film, claims his version is the most unbiased. "I seen Jamie tell one side," said Bellamy on Drink Champs (via Vibe). "Then, I seen LL tell his side and they left me out the middle and they left a lot out [...]." According to Bellamy, LL Cool J became enraged after Foxx repeatedly tossed "sarcastic" jokes his way, leading him to punch Foxx while cameras were rolling. And the fight made the final edit! 
Of course, Foxx's beef with Khloe didn't get physical, but it was still rather serious.
Jamie Foxx made a controversial joke about Caitlyn Jenner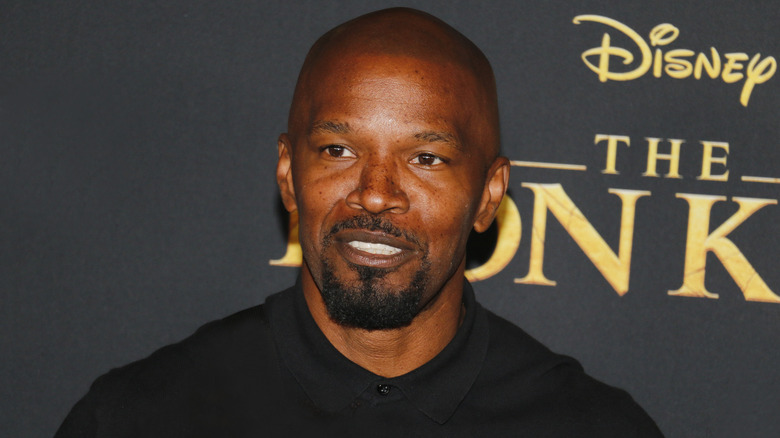 Tinseltown/Shutterstock
When Jamie Foxx hosted the iHeartRadio Music Awards in 2015, he rattled off jokes at the expense of just about everybody. Marvin Gaye, Robin Thicke, Pharrell and Suge Knight were a few names Foxx referenced in his opening comments, per CNN, However, Foxx's comments about Caitlyn Jenner — who'd only just started her journey transition journey — didn't exactly land. Foxx's other jokes referenced ongoing legal and professional battles, but his quips about Caitlyn Jenner (who at the time still went by Bruce) felt more personal. 
"We got some groundbreaking performances here, too, tonight," said Foxx (via TV Guide). "We got Bruce Jenner, who will be here doing some musical performances. He's doing a his-and-her duet all by himself." Foxx also said, "Look, I'm just busting your balls while I still can." Following the event, Khloe Kardashian, voiced her dismay over Foxx's controversial joke. "I just think it's a low blow," Kardashian shared with Insider (via ET). "I think it's very mean. I wish him all the best. It is what it is." She added, "I know Jamie, so I think that's also why that's a really low blow. But hey, guess that's what he felt the need to do for a little press."
Jamie Foxx defended his jokes about Caitlyn Jenner
Despite the backlash, Jamie Foxx never exactly apologized for his jokes about Caitlyn Jenner. In April 2015, Fox stopped by Hot 97 to explain why he didn't release an apologetic statement. "When they talked about Bruce Jenner, I didn't see that joke as being anymore relevant than the joke I did about Suge [Knight]," said Foxx. "When I said 'Suge Knight, I ain't seem him duck down that low since he was in the car with Tupac,' now that in L.A., people were like 'oh, snap.' But when they talked about the Bruce Jenner thing, I think they made a name up, 'transphobia' or something."  
Later, Foxx, told a story about fighting to hire B.Scott, who identifies as trans and non-binary, when starting up his radio show (via Hello Beautiful). And while Foxx stood by his jokes, he didn't feel like he'd attacked Jenner. "If you can't be joked about, then you're not allowed to laugh about anyone else's jokes." He continued, "And you can't take my comedic license. If I do go over, I know when it's an apology."