Rocky Actor Dolph Lundgren Speaks On His Cancer Diagnosis For The First Time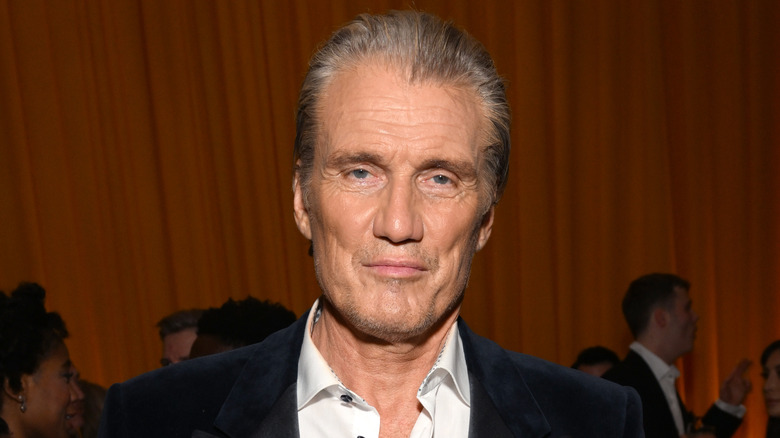 Michael Kovac/Getty Images
Dolph Lundgren has opened up about his heartbreaking cancer diagnosis for the first time. Since the 1980s, the Swedish actor has made waves in the entertainment sphere with his various iconic roles. From "He-Man, Masters of the Universe," to "The Expendables" series, the beloved talent has captivated audiences with his signature acting prowess and grit. However, the film that catapulted Lundgren to international stardom was "Rocky IV" and his iconic portrayal of Ivan Drago.
"I never expected to be an action star. I never set out to be an action star. I got into acting because it made me feel good," Lundgren told Salon in 2021 while reflecting on his career. "To be honest, my career is more interesting and challenging and satisfying lately ... I guess it was meant to be. I came from engineering and martial arts." While Lundgren has had an exciting and unforgettable career, he has also experienced some life-changing roadblocks, including his ongoing battle with cancer.
Dolph Lundgren has been battling cancer for eight years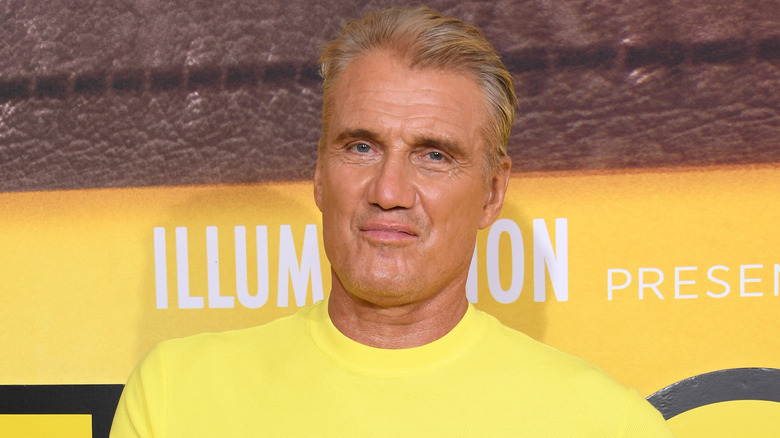 Jon Kopaloff/Getty Images
In an interview on the syndicated series "In Depth with Graham Bensinger," Dolph Lundgren revealed that he's been battling cancer for the past eight years — which first stemmed from a tumor found on his kidney in 2015. "Then I did scans every six months, then you do it every year, and it was fine, you know, for five years," he explained. "The Expendables" star went on to say that his cancer returned in 2020 after he got an MRI for acid reflux. "They found there were a few more tumors around the area," he added.
Lundgren added that the tumors were found not only in the kidney area but also near his lung, stomach, and spine, which resulted in his doctor telling him he didn't have much time to live. "He started saying these things like, 'You should probably take a break and spend more time with your family,' and so forth," he revealed. However, after receiving the diagnosis, "The Punisher" star consulted a second doctor in London, who recommended a treatment plan tackling his lung cancer due to its more aggressive mutation. "If I had gone on the other treatment, I'd have had about three to four months left," he said. Fortunately, Lundgren revealed that his tumors have shrunk by "90%" since starting the treatment plan. "The prognosis is that, hopefully, when they take these out, there's no cancer activity and the medication that I'm taking is gonna suppress everything else," he added.