Christina Hall Takes A Dig At Ant Anstead In Cryptic Mother's Day Post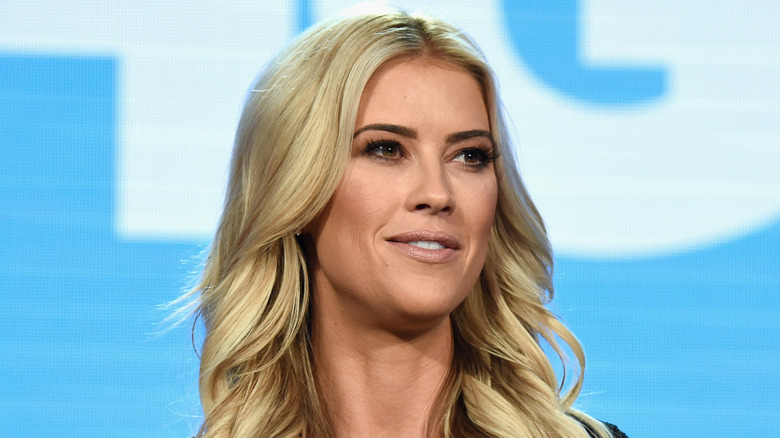 Amanda Edwards/Getty Images
HGTV star Christina Hall got quite a bit off her chest about ex Ant Anstead on Mother's Day.
The public has known about Christina Hall's marriage to Joshua Hall since April 5, 2022. However, Christina has actually been married three different times. Her most famous marriage was to Tarek El Moussa, although they separated in 2016. Fortunately, their failed marriage didn't negatively impact "Flip or Flop," which they managed to co-host for several more years. In 2018, Christina married Ant Anstead, but that relationship barely had time to blossom before they announced their separation. "Ant and I have made the difficult decision to separate," Christina posted to Instagram in July 2020 (via Yahoo!). "We are grateful for each other and as always, our children will remain our priority. We appreciate your support and ask for privacy for us and our family as we navigate the future." 
Unfortunately, Christina and Anstead would eventually disagree over custody regarding their son, Hudson, resulting in a messy custody battle. Their biggest battle was over Hudson's social media and television presence, which Anstead wanted limited. This, of course, led the ex-spouses and parents to launch numerous public criticisms at each other over their parenting choices. Fortunately, Christina and Anstead finally finalized custody arrangements in December 2022, per People. But now, Christina's recent Instagram update proves that she's not over the stress.
Christina Hall calls out her ex-husband in Mother's Day post
Christina Hall spent Mother's Day 2023 basking in the love of her children, who, in addition to Hudson, includes her two kids with ex, Tarek El Moussa. Despite the sweet circumstances, Hall spent a few minutes crafting up a shady message about Ant Anstead. "Crazy how much life can change in a year," Christina wrote to Instagram. "Last Mother's Day I was in a very bad place. Going through an extremely unnecessary custody battle, family issues, dealing with a health scare – amongst other things." She continued, "During all this we were momentarily displaced and in the process of moving into a temporary rental." While there, Christina connected with the owner of her rental, who she bonded with over her custody battle. Afterward, she started to look at her life through new eyes. "I know I've made mistakes but I know what I've done right... I know with all my heart my kids love me... and I know I'm a good mom.... life is crazy but being a mama makes it all worth it."
In a follow-up post, Christina revealed how she and her loved ones celebrated her special day. The smiling family stayed at the Waldorf Astoria where they "enjoyed relaxing time at the pool, a fabulous beachfront brunch with our families at the Monarch Bay Beach Club and dinner at our fav steakhouse @bourbonsteakoc," she shared (via Instagram).