Why Britney Spears' Kids Chose To End Their Relationship With Their Mother - For Now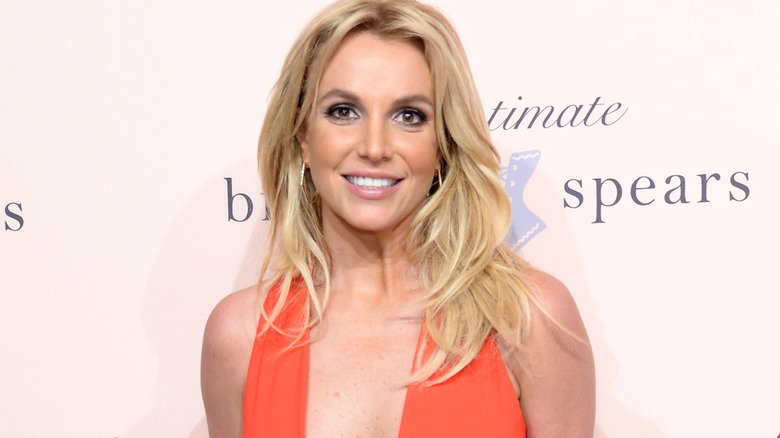 Kevin Mazur/Getty Images
On May 15, TMZ released "Britney Spears: The Price of Freedom," which covers some of the struggles Britney Spears has reportedly faced since her conservatorship ended in November 2021. The one-hour documentary covers the barrage of negative press which has followed Spears, who has a confirmed history of mental health issues. A few days before the doc, TMZ released roundups of some of Spear's most prevalent problems, including her reported obsession with knives, marriage problems with her husband Sam Asghari, and an addiction to caffeine and energy drinks.
The documentary consisted of clips from Spears' social media accounts and commentary from a variety of doctors and psychiatrists who all seem to agree that Spears' life hasn't been going in a positive direction since she gained her freedom. "The Price of Freedom" also honed in on Spears' estranged relationship with children Jayden James and Sean Preston Federline. In addition to including previous social media footage of Spears disciplining her sons, which garnered divided responses, the doc also included footage of Jayden's previous comments about the state of his relationship with Spears. 
Jayden James wants Britney Spears to get better before he sees her again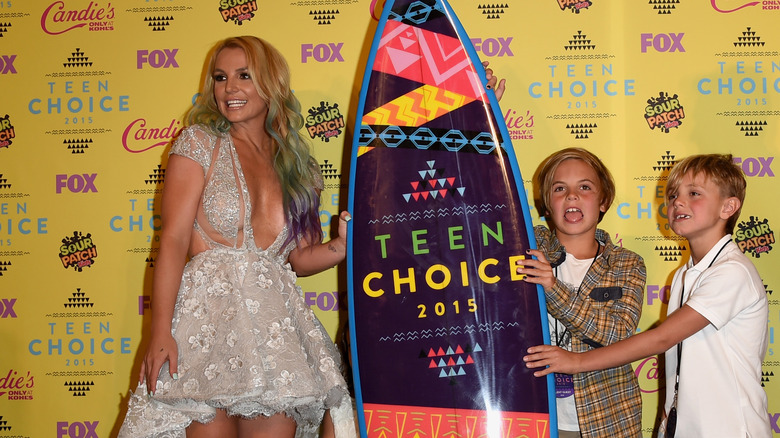 Jason Merritt/Getty Images
In September 2022, Jayden James Federline spoke about his mom, Britney Spears, to ITV. TMZ included pieces of that interview in "Britney Spears: The Price of Freedom" while discussing her relationship with her children. 
During the ITV interview, the teenager spoke openly about his relationship with his mom and how he hopes it will change. While he did express he felt Spears' decade-plus conservatorship "maybe did go for a little too long," he didn't agree with Spears' Instagram content. "It's almost as if she has to post something on Instagram to get attention," continued Jayden. "This has gone on for years and years and years. There's a high chance that this is never gonna really stop." Jayden also shared that he wants their relationship to improve, but, for now, he and his brother Sean Preston Federline are not seeing Spears, according to Spears' ex Kevin Federline. Jayden told ITV, "I just want her to get better mentally. When she gets better I really want to see her again." 
So far, Spears hasn't commented on TMZ's documentary. Her husband, Sam Asghari, doesn't seem to support the project, however. "I found it absolutely disgusting for the people that were in her life at the time when she didn't have a voice, they went and told her story like it was theirs. It was absolutely disgusting," Asghari said in a video on his Instagram Story (captured by PopCrave).