Why Kim Cattrall Blamed Her Divorce From Mark Levinson On Sex And The City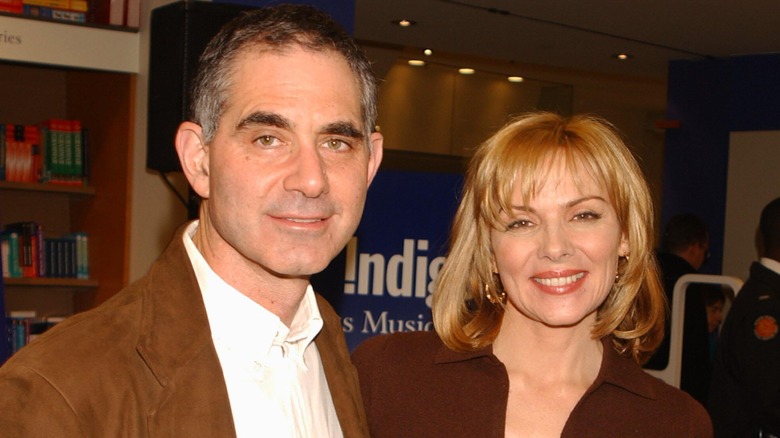 George Pimentel/Getty Images
Kim Cattrall has a bone to pick with "Sex and the City," and she's made that clear ever since her tenure on the popular series ended.
It all stemmed from her apparent feud with co-star Sarah Jessica Parker that played out in public, with Cattrall having no problem writing her former colleague a scathing message on her socials. "Let me make this VERY clear. (If I haven't already) You are not my family. You are not my friend," she wrote in 2018 when Parker sent condolences following the passing of Cattrall's brother. "So I'm writing to tell you one last time to stop exploiting our tragedy in order to restore your 'nice girl' persona." In a story in the New York Post, sources dished that there had been a "mean girl culture" dominating the set, which left Cattrall isolated from her co-stars. She was unfairly compensated for her work, too. "There was a disparity between what Sarah got and what the other girls got. Everyone loved Kim's character, people related to her — and [Kim's] salary wasn't showing that," an insider noted.
Apparently, the HBO hit was also the reason Cattrall called it quits with her ex-husband Mark Levinson. If the show hadn't taken up so much of her time when they were together, they probably would have never gotten a divorce.
Sex and the City took over Kim Cattrall's life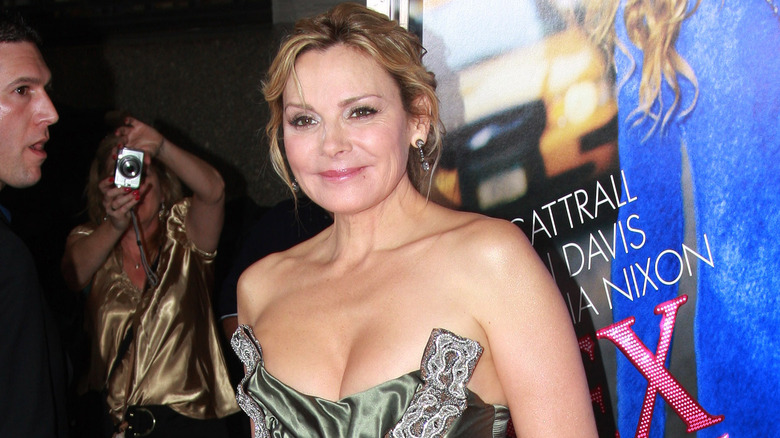 Bruce Glikas/Getty Images
Kim Cattrall admitted that she sacrificed her personal life to advance her career. In an interview with news.com.au, she confessed that her commitment to "Sex and the City" was why her marriage with Mark Levinson ended in divorce. The two married in 1998, and by the time the series ended, they announced that they were parting ways.
"It [Sex and the City] cost me my marriage, because I was never home," she told the outlet. "I was never there and my husband got lonely and upset and competitive, and it was really difficult, it was really hard... You end up spending more time with my 'Sex and the City' family than I did with my real family."
While Cattrall didn't divulge any more details about their split, in an interview with Piers Morgan the following year, she revealed she sacrificed one more thing to fulfill her "SATC" duties: Becoming a mother. As the actor recalled, the shooting schedule was so grueling that she couldn't find a reasonable workaround to conceive (they were considering IVF), let alone raise a child. "I thought to myself, 'Wow, I have 19-hour days on this series.' My Monday morning would start at 4:45 a.m. and go to one or two in the morning. How could I possibly continue to do that, especially in my early 40s?" she recalled (via People). "I thought, 'I don't think it is going to happen.' It was the first moment — it was extraordinary — in my life where I thought, 'Maybe I'm just not going to do this.'"
Kim Cattrall eventually took control of her career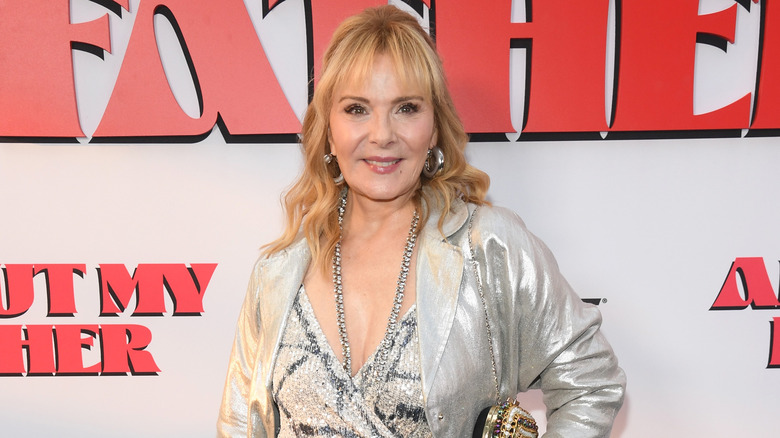 Gary Gershoff/Getty Images
Fans didn't hide their disappointment when Kim Cattrall first revealed that she would not be part of any "Sex and the City" project moving forward. Speaking with the Daily Mail, she shared that she was ready to move on from that phase in her career, and she was looking for a project where she would feel valued. "Never. It's a no from me," she declared. "You learn lessons in life, and my lesson is to do work with good people and try and make it fun." In her interview with Piers Morgan, she also explained that it was a decision she did not take lightly. "This isn't about more money. This is not about more scenes. It's not about any of those things," she said. "This is about a clear decision, an empowered decision in my life to end one chapter and start another. I'm 61. It's now."
Cattrall has since moved on to work on two new projects: "Queer as Folk" and "How I Met Your Father." But she has more exciting things up her sleeve, including starring in her own sitcom. "I think that would be a lot of fun with an audience — playing a woman my own age," she told Variety of her plans. "I have a very specific idea of what I want to do." Cattrall says she's better off now that she's no longer associated with "SATC," and she chalks it up to her mustering up the courage to say no. "It's powerful to say no," she said.