Out Of Every Kim Cattrall Sarah Jessica Parker Diss, One Stands Above The Rest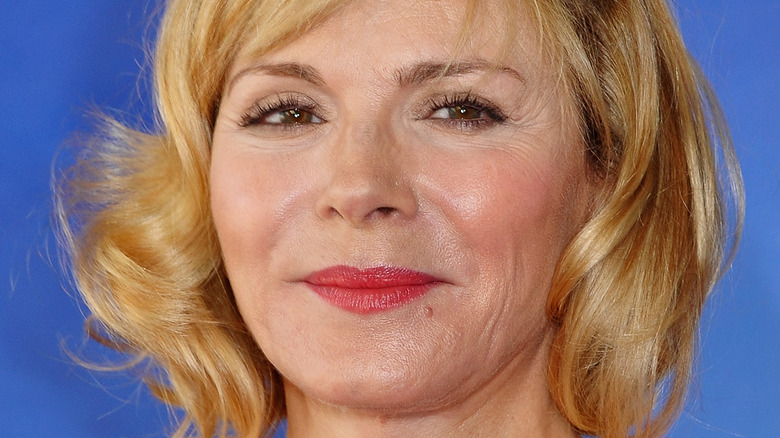 Francois Durand/Getty Images
Celebrity feuds are always interesting to witness because it reminds us that the rich and the famous can be just like us. They squabble (albeit publicly), just as we do, and they manage to kiss and make up after they decide to bury the hatchet. But there are also celebrity beefs that have yet to make it to the kissing and making-up part. Their spats have become so convoluted that both parties refuse to budge and wave the white flag.
Such is the case between Kanye West and Taylor Swift, Mariah Carey and Jennifer Lopez, and Sarah Jessica Parker and Kim Cattrall. The latter is especially tough to watch, because once upon a time, the two had been the best of friends. Just like their roles in "Sex and the City" as Carrie and Samantha, Parker and Cattrall were like sisters. That all changed when rumors of a rift between the cast started circulating. While Cattrall made it clear that she is no longer as close with the other two core cast members, Kristin Davis and Cynthia Nixon, she is especially hostile towards Parker. And in one of their more public spats, Cattrall seemed to burn the bridge for good.
Kim Cattrall told Sarah Jessica Parker that she is not her friend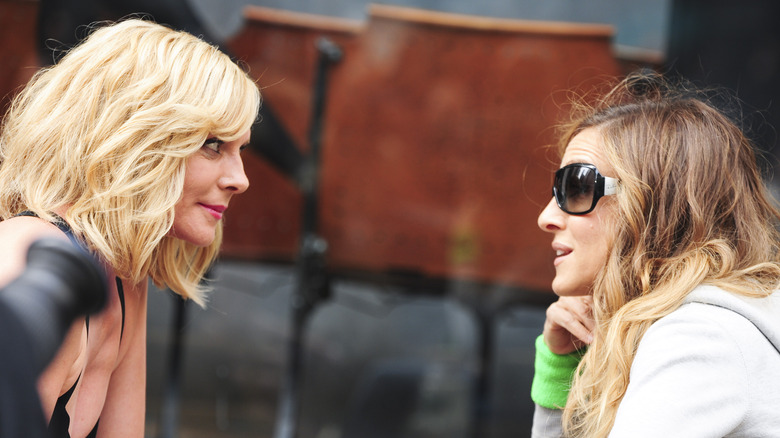 Ray Tamarra/Getty Images
Ever since "SATC" ended, Sarah Jessica Parker and Kim Cattrall have exchanged public statements about their relationship. Sometimes they played niceties, sometimes they made statements laced with shade. No one actually knew about the state of their friendship until 2018, after it was confirmed that a third "Sex and the City" movie was a no-go and Cattrall experienced a devastating loss in her family.
In February 2018, following the death of Cattrall's brother, Parker was quick to express her sympathy and assured that she is thinking of Cattrall despite the controversy between them. "If somebody in your life, whether you're in touch with them or not, [is] suffering for any reason, it's involuntary that you want to convey condolences or sadness or just let someone know you're thinking about them," she told Entertainment Tonight. 
It was a sweet message, but when Cattrall got wind of what her former co-star had said, she took to Instagram to retaliate. "I don't need your love or support at this tragic time @sarahjessicaparker," the image read. Cattrall accompanied it with a long caption and biting statements that may have well ended her connection with Parker. Calling her costar "cruel... then and now," the actor wrote, "Let me make this VERY clear. (If I haven't already) You are not my family. You are not my friend. So I'm writing to tell you one last time to stop exploiting our tragedy in order to restore your 'nice girl' persona." 
Inside the "mean-girls culture" of Sex and the City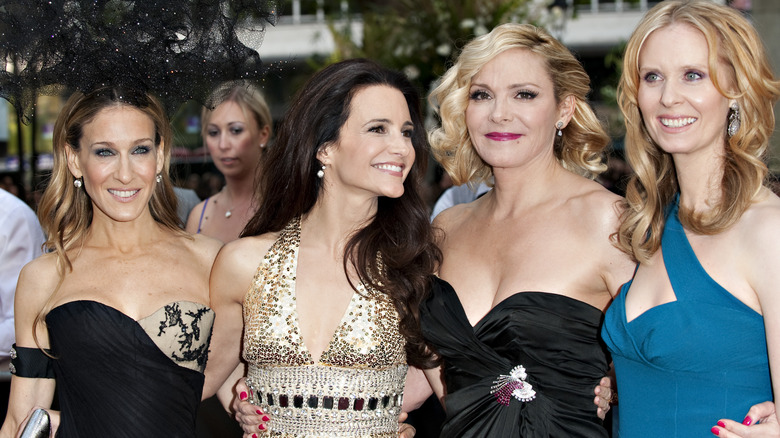 Antony Jones/Getty Images
As Kim Cattrall ended her scathing post to Sarah Jessica Parker on Instagram, she attached a link to a New York Post story about the alleged "mean-girls culture" that apparently ended "Sex and the City." She urged Parker to read the piece, perhaps in an attempt to make the other party understand her side.
The article shed light on what was supposedly a toxic culture that pervaded on-set. Apparently, tensions began when Cattrall became the crowd favorite. It alleged that Parker, who was the main star of the show, took issue with this, leading to her forming a clique with the other two, isolating Cattrall altogether.
Still, after everything that's happened, Parker is adamant that there is no drama between the two of them. "I never responded to the conversation Kim had with Piers Morgan, where she said things that were really hurtful about me. We had this experience and it was amazing, and nothing will ever be like it," she clarified to People. "I don't want to mess with that. I couldn't imagine anyone else playing that part. So there was no fight; it was completely fabricated, because I actually never responded. And I won't, because she needed to say what she needed to say, and that is her privilege."