Travis Scott Reportedly Isn't Excited About Kylie Jenner's Romance With Timothee Chalamet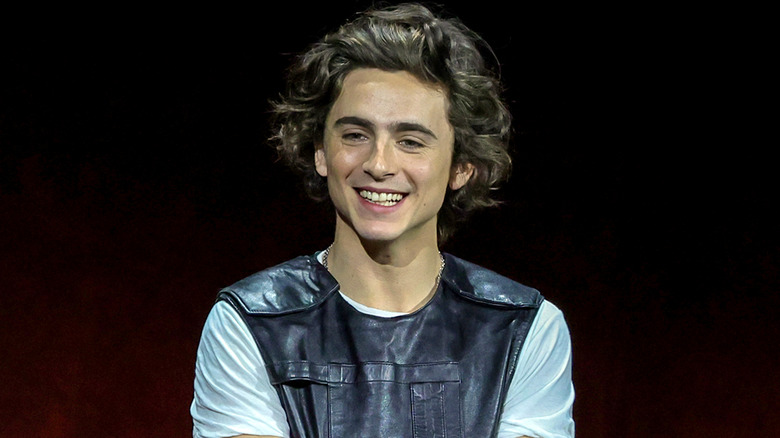 Ethan Miller/Getty Images
Can you say love T-R-I-A-N-G-L-E? Kylie Jenner's love life is getting more complicated with the revelation that her ex Travis Scott (and father of her two babies, Stormi and Aire) isn't too happy about her romance with Timothée Chalamet. Kylie split from Scott in January 2023, though fans thought they might get back together, given the couple's history of breaking up and making up. That's when Chalamet threw us a plot twist. In April, celebrity gossip account DeuxMoi reported that he and Kylie were hanging out and the Internet lost its collective mind. One person was all of us with this viral take on the situation: "Timothee chalamet and kylie jenner dating wasn't in my 2023 bingo card."
But to be fair, the relationship is brand new and Kylie apparently isn't taking it too seriously. "They are keeping things casual at this point. ... Kylie is enjoying hanging out with Timothée and seeing where it goes," a source told ET. And rather than hard-launching their romance at Coachella — where Kendall Jenner got cozy with her rumored BF Bad Bunny — Chalamet and Kylie stayed on separate sides of the Ferris wheel. "Kylie decided she didn't want to make things public with Timothée ... at Coachella and really just wanted to chill and have fun with her friends," a separate insider dished to ET. Kylie's on-off ex-boyfriend Scott is probably happy about that decision, given the way he reacted to the news that she and Chalamet were dating.
Kylie Jenner and Travis Scott are prioritizing co-parenting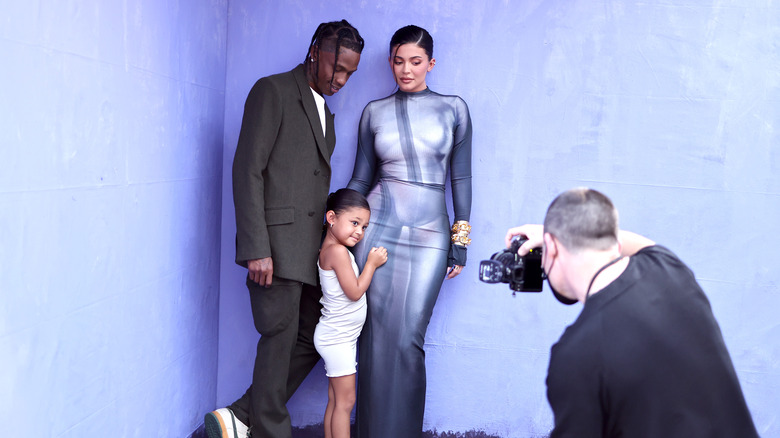 Matt Winkelmeyer/Getty Images
We still haven't gotten official confirmation from Kylie Jenner or Timothée Chalamet about the nature of their relationship, but there have been enough rumors, headlines, and taco dates that Travis Scott is speaking out. "Travis is not thrilled about Kylie moving on, but they are still cordial and focused on co-parenting and being the best parents they can be," a source told ET. They added that "[Kylie and Timothée] are becoming more comfortable with each other, but Kylie wants to take things day by day and see where it goes."
Scott's reaction doesn't come out of left field, given he and Jenner were together for years and share a family. By now, we're used to hearing KarJenner exes react poorly when their former significant others move on. Remember when Kanye "Ye" West terrorized Pete Davidson on social media after he was linked to Kim Kardashian? Or when Scott Disick put Kourtney Kardashian on blast for her PDA with Travis Barker?
In the wake of those messes, Scott's reaction feels mature. By all accounts, he and Jenner are keeping the focus on their kids and staying drama-free. In August 2022 (when the pair were still together), an insider shared that Scott was a hands-on dad. "He really makes Kylie and his family a top priority [and] ... is always going above and beyond as a dad," they told ET. Even though they're no longer together, it seems like that's still the case.