Wendy Williams Opens Up About Battle With Addiction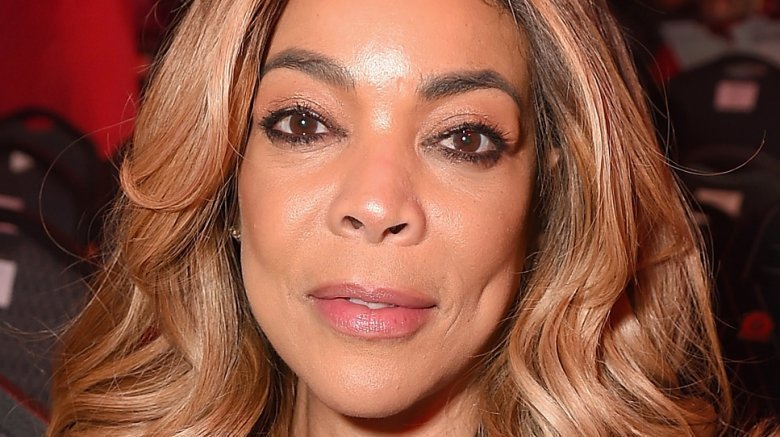 Getty Images
Wendy Williams is opening up about her past.
While speaking with Entertainment Tonight on Thursday, July 19, 2018, the Wendy Williams Show host spoke candidly about her struggle with cocaine addiction, which began during her early career working as a shock jock DJ.
"I was a functioning addict though. I [reported] to work on time, and I'd walk in and all my co-workers, including my bosses, would know," she told the publication," but instead of firing me, you see, I would grab my headphones and arrogantly walk in the studio and dare them to fire me cause I was making ratings." Williams, who recently helped launch the Hunter Foundation's Be Here campaign to fight against the epidemic of addiction, added, "It's a miracle I was able to stop."
This isn't the first time the 53-year-old TV host has spoken out on her personal experiences to help others facing similar situations. As Nicki Swift previously reported, Williams has been open about her health struggles stemming from Graves' disease and hyperthyroidism this past year. After her health complications forced her to take time off from her show in February 2018, she encouraged her viewers to make their own health a priority. Upon her return in late March, she advised her fans, "Go to the doctor, get that checked out. That manicure and pedicure can wait."
Williams isn't the only celeb to recently open up about their battle with addiction and journey toward sobriety. Demi Lovato, who has spoken openly about her struggles with mental illness and substance abuse throughout her career, hinted at a recent relapse in her June 2018 song, "Sober." The 25-year-old pop star had celebrated six years of sobriety in March.
Meanwhile, Mission: Impossible — Fallout star Simon Pegg revealed his longtime struggle with depression and alcoholism earlier this month. While recalling his "crisis years" in the mid-2000s, the 48-year-old actor admitted, "It was awful, terrible. It owned me." Having quietly sought treatment in rehab in 2011, Pegg added, "I don't think I would be here now if I hadn't had help."