Do Rachel McAdams And Ryan Gosling Get Along Now After Their Split?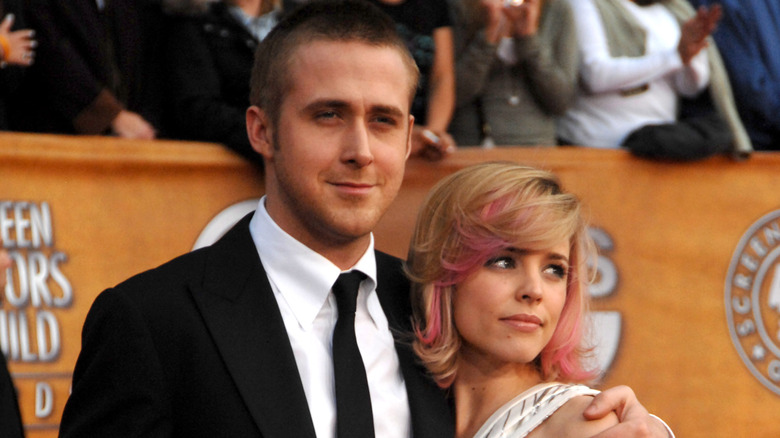 Jeff Kravitz/Getty Images
You can probably still picture the moment in your head: Ryan Gosling and Rachel McAdams had just won Best Kiss at the 2005 MTV Movie Awards. The then-lovebirds walked triumphantly on stage, went to the opposite sides of the podium, and ran toward each other, with McAdams jumping into Gosling's arms to share the most passionate kiss ever aired on live TV. Their steamy makeout is still embedded in our minds many years later, and while they have moved on to be with other people, they will go down in history as one of Hollywood's most iconic couples of all time.
Gosling and McAdams reportedly didn't even like each other when they first met. They were virtually strangers when they were cast in "The Notebook," and according to director Nick Cassavetes, Gosling initially requested to swap McAdams for another actor. "He's doing a scene with Rachel and he says, 'Would you take her out of here and bring in another actress to read off camera with me?'" he recalled in an interview with VH1. "I said, 'What?' He says, 'I can't. I can't do it with her. I'm just not getting anything from this.'" Little did everyone know they'd end up dating for a couple of years after the film hit the silver screen.
But as with all good things, their relationship came to an end. And considering how they hated each other's guts initially, did the sour feelings come back when they parted ways?
Rachel McAdams and Ryan Gosling remained friendly after the split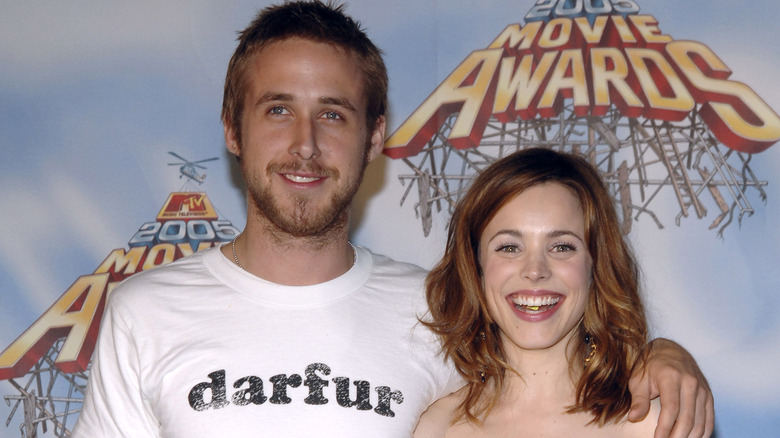 Jon Kopaloff/Getty Images
Looking back, it's hard to believe Ryan Gosling and Rachel McAdams were only together for two years. The two split in 2007, with Gosling blaming the industry they were operating in as the reason for the breakup. "Showbusiness is the bad guy," he told The Times. "When both people are in showbusiness it's too much showbusiness. It takes all of the light, so nothing else can grow."
But it didn't seem to be a nasty breakup, because otherwise the former couple wouldn't have been spotted hanging out a year after the split. In fact, People reported that the "Mean Girls" actor supported Gosling when he tried his hand at DJ-ing. "They talked when he was away from the deejay stand. They really looked like good pals. He seemed happy to see her," a source dished. They were also seen sharing a meal with their friends a month later.
Gosling reportedly remained friendly with McAdams' family, too. He "is still close to McAdams's family and he still speaks to Rachel, but they are both openly single," another insider told the outlet in 2008. "He still loves Rachel and Rachel still loves him, but the timing is off and they can't make each other happy right now." And while they briefly rekindled their romance in 2008, they later found happiness with other people — McAdams, with Jamie Linden, and Gosling, with Eva Mendes.
Will Rachel McAdams and Ryan Gosling ever work with each other again?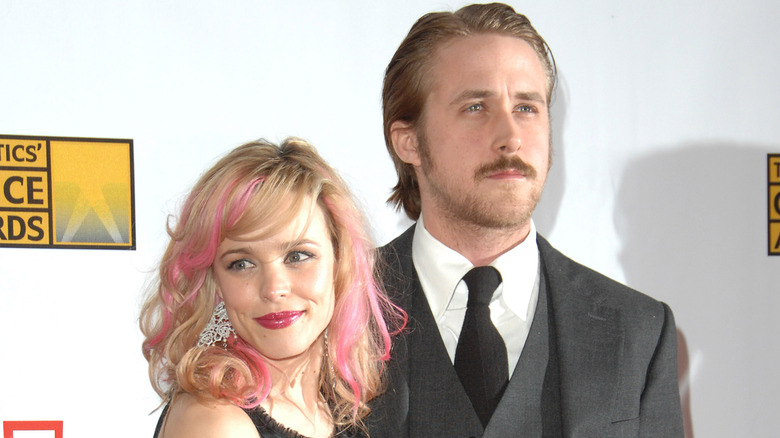 Jon Kopaloff/Getty Images
Rachel McAdams and Ryan Gosling weren't actually the best co-workers. In an interview with The Guardian, the "La La Land" star admitted that they drove each other crazy when they were filming "The Notebook." He said, "We inspired the worst in each other. It was a strange experience, making a love story and not getting along with your co-star in any way."
Still, it doesn't mean that McAdams would pass on the opportunity to work with her ex again. "I'd love to work with [Ryan] again," she told Yahoo! Movies UK, adding that she wasn't privy to Gosling previously being in talks to star in "Doctor Strange." And if he had ended up landing the part, she wouldn't have balked at it, either. "I didn't know that [he was linked with the project]. Benedict was signed on when it came across my plate so he's the only ever Doctor Strange I've known of."
As for Gosling, he hasn't publicly expressed his intent to work with McAdams down the line, but he did tell GQ that she was "one of the great loves" of his life. "People do Rachel and me a disservice by assuming we were anything like the people in that movie," he said. "Rachel and my love story is a hell of a lot more romantic than that."