RHONY: What Happened To Sonja Morgan's Daughter, Quincy?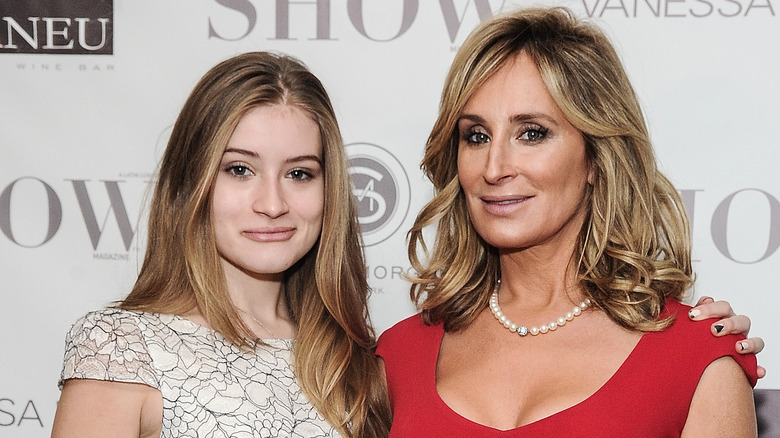 Daniel Zuchnik/Getty Images
Since the mid 2000s, reality TV fans have immersed themselves in the expansive "Real Housewives" franchise. From its explosive fights, jaw-dropping divorces, and iconic friendships, the franchise has delivered some of the genre's most memorable moments. One housewife who has left an unforgettable mark on the franchise is Sonja Morgan of "The Real Housewives of New York." After making her debut in the show's third season, viewers followed the beloved socialite as she navigated her entrepreneurial career, dating and off-camera relationship with her daughter Quincy Morgan. While her only child never appeared on the series, the beloved reality TV star remains an open book regarding their bond both on the show and in interviews.
Speaking to Bustle in 2016, Sonja described Quincy as "a very high achiever." "I'm proud of her, I worry, and I support her 100 percent because she achieves so well," she explained. The Broadway star also gave insight into Quincy's creative career aspirations. "She's very much impressed and interested now with the fashion, the jewelry, and the swimwear. That has her attention now... she's interested in the aspects of the marketing of that." Since then, Quincy has earned various accolades and slowly opened up about her life on social media. Join us as we take a deep dive into what Sonja's daughter is up to.
Quincy Morgan is a college graduate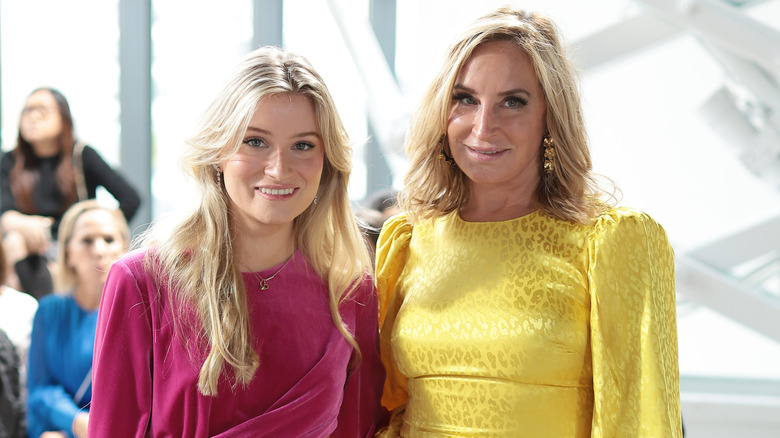 Dimitrios Kambouris/Getty Images
Back in 2019, Sonja Morgan revealed to Life & Style that her daughter Quincy Morgan was college bound. "Well, she got in, and she's off to college this season. So right now, we're packing up everything for her to leave this month in August," she explained. At the time of her interview, the reality star refrained from mentioning the school. However in 2021, "Real Housewives" fans figured out that she was attending the University of Pennsylvania when she made her social media public. Four years later, Sonja took to Instagram to announce that Quincy had graduated from the prominent university. "The proudest day of my life. My darling daughter graduated Summa Cum Laude at the University of Penn," she wrote alongside a photo of Quincy in a white dress. "I would say best of all, she's happy and happens to be a well-rounded, kind and humble young woman with great aspirations. All this fused with innate talent."
While the world is Quincy's oyster as a new college grad, Sonja hinted in an interview with Bravo's "The Daily Dish" that her daughter was looking into a finance career, much like her father, John Adams Morgan. "The finance side, she's definitely got from [her father]. She is a math wizard. She got that from the J.P. Morgan side," Sonja said. Quincy seemed to echo similar sentiments during a 2021 interview with S'More Date, saying: "I'm recruiting for banking, but I'm also... I have some background in tech."
Quincy Morgan left her East Coast roots for Los Angeles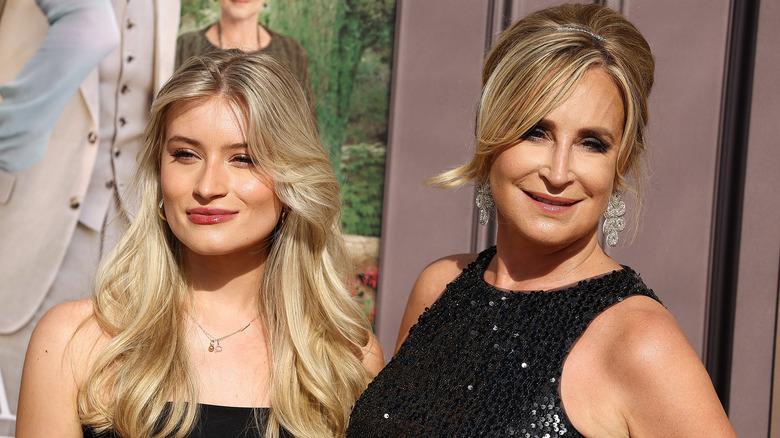 Arturo Holmes/Getty Images
Sonja Morgan's daughter Quincy Morgan has wasted no time pursuing her dreams after graduating from The University of Pennslyvania. Shortly after earning her diploma in May, the reality TV star revealed that her only child was headed cross-country for a life in Southern California. "My baby's moving to LA. The moves couldn't have made it easier @pieceofcakemoving are marking all the boxes and safe daughters paintings," the reality TV star posted on Instagram on May 16.
Alongside her heartfelt caption, Sonja included a sweet video of the moving process. "Today's the day, right Q? She's moving to Los Angeles, I can't believe it. My goodness, it's happening," she said while panning the camera to her daughter's old home in Philadelphia. Quincy was visibly excited about her cross-country move. In an additional post to her Instagram Stories, the University of Pennsylvania grad expressed her gratitude for Piece of Cake moving and Sonja, writing: "The only way I could make a cross country move so quickly" (via Reality Blurb). "Mama sonj is here too looking cute." We can't wait to see where Quincy's California move takes her.