Why Did Brittany Snow And Tyler Stanaland Really Break Up After Selling The OC?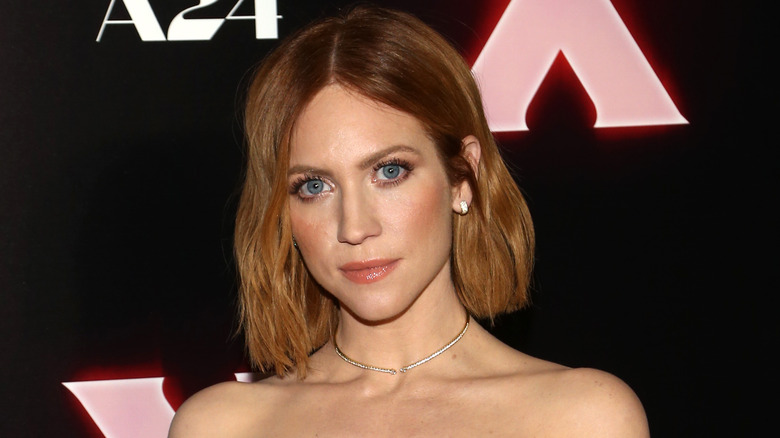 Tommaso Boddi/Getty Images
There's no shortage of drama when it comes to reality television, and "Selling the OC" had a lot of it. The Netflix series was a spin-off of the original hit show "Selling Sunset," but with all new agents and new drama — a lot of which surrounded Tyler Stanaland. When introduced to Stanaland it was revealed that he was married to the famous actor Brittany Snow. But if you were expecting Snow to appear on the show, you thought wrong. And the hope that she would appear in upcoming seasons was diminished after it was revealed that she and Stanaland split up not long after the first season aired.
The couple had been together for four years and married for two before they announced their split on social media, per Us Weekly. Stanaland wrote, "After time and consideration, Britt and I have made the difficult decision to separate. This decision was made with love and mutual respect for one another. We have realized we need to take some time and make sure we are each living our most fulfilling and authentic lives." Stanland shared the same post, which is now deleted.
For fans who watched "Selling the OC," it didn't come as a shock as many speculated that the real estate agent and the "Pitch Perfect" actor would break up, mainly because Stanaland made some questionable decisions with some women in the office.
Brittany Snow and Tyler Stanaland split over 'irreconcilable differences'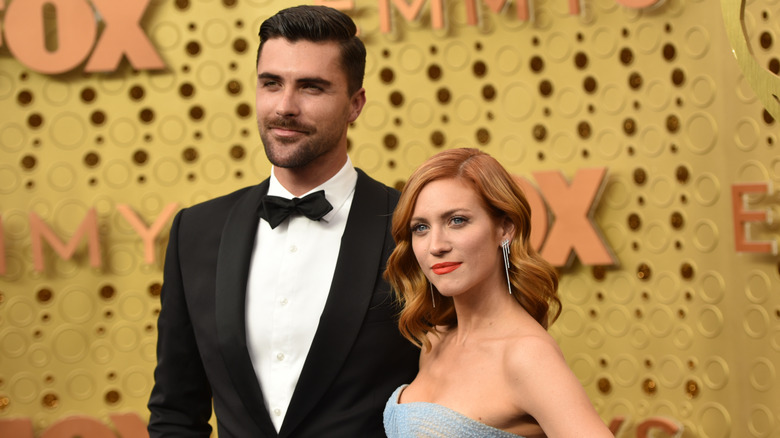 John Shearer/Getty Images
Brittany Snow and Tyler Stanaland announced their split in September 2022, and a couple of months later, papers were officially filed for divorce. According to Us Weekly, the documents revealed that Snow cited "irreconcilable differences" as the reason behind their split. The couple also reportedly had signed a prenup that would come into play.
Although the documents didn't detail every reason behind the split, fans are almost 100% sure Stanaland's flirtatious behavior on "Selling the OC" had something to do with it. Real estate agent Kayla Cardona even tried to kiss Stanaland in an episode of the season. Although it didn't seem like Stanaland's fault, Cardona has shared she definitely wouldn't have tried if she wasn't getting the same feelings back, per Us Weekly. She said, "I'm not going to flirt with someone if I don't feel like I'm getting flirt[ed] with back ... I was definitely feeling the reciprocation back multiple times." Surprisingly, Cardona wasn't the worst part because another real estate agent also crossed the line with Stanaland.
Alex Hall became villainized throughout the season as many viewers saw her as a hypocrite. Hall continuously criticized Cardona for trying to kiss Stanaland, but her behavior wasn't great either. The real estate agent would constantly hug him, sit on him, and even sucked Stanaland's nose on the show. It was so evident that fans speculated that something was going on between the two.
Brittany Snow didn't want Tyler Stanaland to go on Selling the OC
David Crotty/Getty Images
Going on a reality show can result in newfound fame that's not always great. However, Tyler Stanaland was eager to join Netflix's new series "Selling the OC" when the opportunity arose, even though Brittany Snow wasn't sold on the idea, per People. A source told the outlet, "Brittany never wanted Tyler on the show but he was adamant. He wanted to make a name for himself on his own terms." Of course, the show revealed a side to Stanaland that maybe Snow didn't want to see and seems to have helped lead to their split. Reconciliation between the couple does not seem like a possibility. A source shared, "They're fully over. All of the girls [on the show] are obsessed with him. He's been trying to be really respectful but it's taken a toll on his marriage 100 percent."
The rumors about a relationship between Stanaland and Alex Hall only grew when she was the one by his side when the split was announced, per TMZ. The pair took a trip to Dubai not long after Snow filed the divorce papers, per Page Six. So, speculation only continues to grow between the two. But fans will have to wait until season 2 of "Selling the OC" to see whether it's all just rumors or something more.