Reba McEntire's Country Music Career Didn't Have A Glamourous Beginning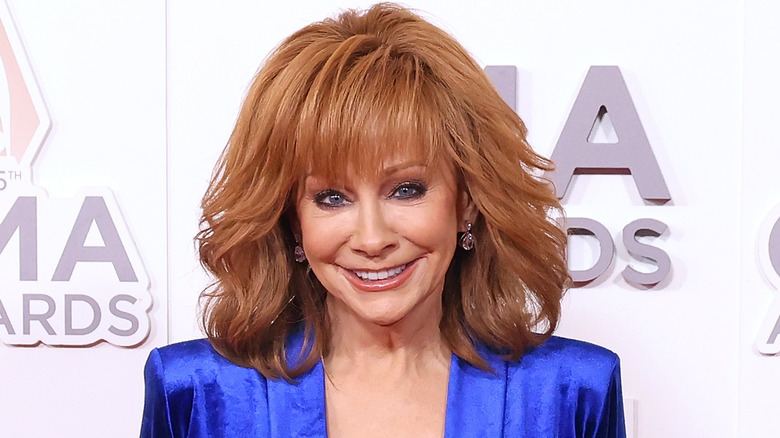 Taylor Hill/Getty Images
Even though it's hard to believe, Reba McEntire wasn't always considered a living legend. Like many top musicians, her beginnings were filled with various struggles. McEntire first started making country music in the late '70s. Her first-ever single, "I Don't Want to Be a One-Night Stand," was a modest starting point for what would become an illustrious career. Over the past few decades, McEntire has become one of country music's most respected and beloved veterans, primarily because of her catchy, empowering, inspirational songs. But her music hasn't been her only measure of success. McEntire is also a respected actor, best known for her half-hour comedy, "Reba," Today, McEntire's net worth is approaching $100 million, at least according to Celebrity Net Worth.
Reba's riches have afforded her the ability to curate her dream home, which she told Cowboys & Indians "is warm, inviting, and friendly." McEntire is also unafraid to splurge on her beauty necessities, which according to Radar, amounts to $100,000 a year. "Reba buys the best cleansers and moisturizers and serums money can buy, including spending thousands a month on skincare products," said one source. But McEntire wasn't always able to spend as freely as she does now. Early in her career, McEntire's life looked a lot less glamorous. 
Reba McEntire used to live in a rent house that cost $10
In April 2023, Reba McEntire sat down with the "Today" and spoke about the start of her journey. McEntire addressed how her path to success didn't come quickly. "Baby steps, slow burn," McEntire shared with host Willie Geist, describing her start in music. "Yeah, I thought once you had a record on the radio, you're rich. You know you have a tour bus, a big mansion. No, I was living in a $10-a-month rent house in Oklahoma. Had to haul our own water," she added. After Geist asked McEntire, "What kept you going through those obstacles," she replied, "Curiosity. Faith. Especially in the hard times, the bad times, the sad times. My faith. And just thinking, 'What more can we do?'" 
Unfortunately, McEntire's greatest hardship came several decades into her career when her mother, Jacqueline, died in 2020. Because McEntire's mom had been such a supportive force throughout her music career, she briefly considered leaving the music industry. "So when Mama passed, I thought, 'Where's my buddy? Where's my 'want-to'? She's not with me anymore,'" McEntire shared during an interview (via Country Now). Fortunately, McEntire had a change of heart and is still working in the industry to this day. Come Fall 2023, McEntire will even join the "The Voice" judging panel as Blake Shelton's replacement.
How Reba McEntire gives back to others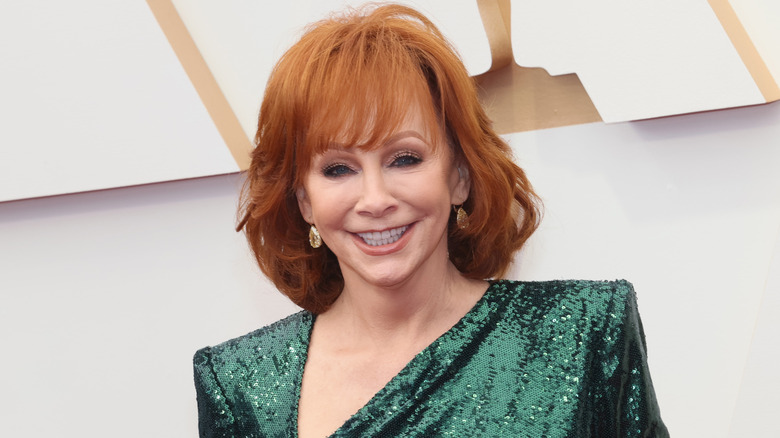 David Livingston/Getty Images
No one can deny that Reba McEntire has earned everything her career has afforded her. And while she obviously enjoys the fruits of her labor, she also uses her wealth to help others. Since making it big, McEntire has helped a ton of notable organizations and even started a few of her own. A few worthy causes that McEntire has contributed to include Feeding America, St. Jude's Research Hospital, Wish Upon a Hero Foundation, City of Hope, and Heroes in Heels, as noted by Look To The Stars.
McEntire's habit of giving back was influenced by the late Bob Hope. "I'm a fan of big-hearted people. People who give of their time, their money and their love and are happier doing it," McEntire shared with Jetset. "Bob Hope taught me early on that it's very important to give back. I emcee the annual Fight Night benefit for Muhammad and Lonnie Ali, and I know that they do that all year long. They're always giving back." She continued, "I have met so many people through them that are the biggest-hearted people I know. Some you would recognize and some you wouldn't. But God does — stars in their crown!"