Do Joe Gorga And The Other Husbands Get Paid To Be On RHONJ Too?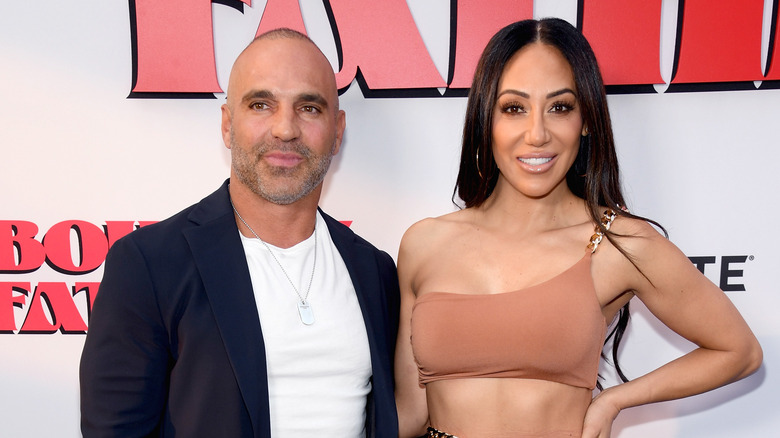 Gary Gershoff/Getty Images
Most of Bravo's reality shows are women-led and female focused, but this is especially true for all of the "Housewives" shows. Since 2006, when "The Real Housewives of Orange County" debuted, Bravo's starting point for its expansive "Housewives" empire, the opening credits of all the shows have featured only the female cast members holding their various props. At reunions, the female cast members also get the V.I.P. treatment, opening and closing the show with their calamity and occasional reconciliations. They're also usually the only ones in the cast photoshoots, with husbands taking up only a small segment near the end of the reunion (before being whisked back to the green room), proving they're not as valued as their wives and girlfriends. 
Generally, only the female cast members get paid big bucks to indulge in messy feuds, too. Don't believe us? This discrepancy has been well documented. Andy Cohen confirmed this news during an episode of "Watch What Happens Live." While speaking to former "Real Housewives of Atlanta" star Phaedra Parks, Cohen said, "It's your show. The men, by the way, are not paid to appear on the show. It's all the women," he said (via The Jasmine Brand). But does this also apply to Joe Gorga and the husbands on "The Real Housewives of New Jersey"?
The 'RHONJ' husbands do get paid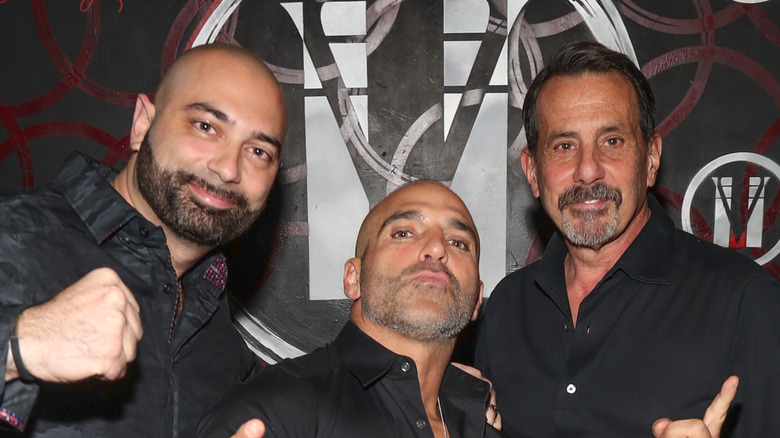 Manny Carabel/Getty Images
The "Real Housewives of New Jersey" cast is super unique (as in, they can make anything into a problem). But honestly, the cast's confrontational nature is probably why they're so popular to this day. But that's not that only thing that makes "RHONJ" a unique experience. Unlike other cities, the husbands and boyfriends on "RHONJ" do get paid an appearance fee.
In 2022, while speaking with Michael Rapaport, who was guest-hosting "The Wendy Williams Show," Melissa Gorga shared an interesting fact. "You will see [Bravo host] Andy [Cohen] kind of chase after him, tell him that he is paid to be there," Melissa said during the segment as she talked about Joe Gorga. "He's not there because he wants to all the time. I think people get that misconstrued, that he's just there because, you know, he wants to hang with the girls. Like, Joe is an actual cast member on the show." 
Joe, in particular, takes home about $45,000 a year (as opposed to per episode), according to Distractify. There's no word on why other franchises haven't worked out similar terms for the men on their shows, but it's not like their counterparts aren't being compensated enough to support their entire households. And as Vulture pointed out (via Heavy), all of the men from "RHONJ" warrant a salary (the amount is anyone's guess), because they negotiated for it in their contracts. The amount is unknown. Will other franchises ever follow suit?
Most Housewives out-earn their partners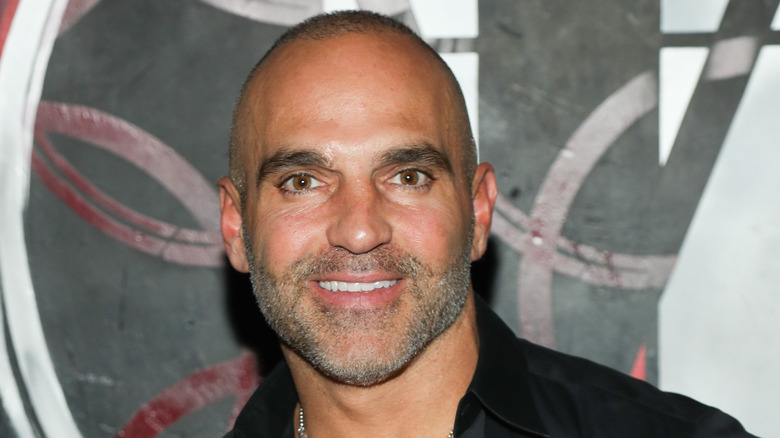 Manny Carabel/Getty Images
While it's great that Bravo actually compensates the men from "The Real Housewives of New Jersey," their salaries aren't much compared to the women on the show or any of the other franchises. If Joe Gorga only pockets $45,000 per cycle, it's unlikely the other men on the show are taking home much more. Meanwhile, Teresa Giudice, Melissa Gorga, and Jackie Goldschneider all make near (or just over) $1 million per season of "RHONJ." According to Reality Tea, Giudice's salary was $1.1 million a year as of May 2023.
Meanwhile, Melissa has reportedly been making at least $750,000 a year since 2015, per Radar Online. Even Goldschneider, who isn't as consistently featured as Giudice, Melissa and the other current mains, apparently makes good money from "RHONJ." Her actual paycheck isn't public knowledge, but as Life & Style pointed out, she's still worth at least $2 million. Outside of New Jersey, other franchises also pay the women generously, sometimes upwards of several million dollars a year. So while the husbands of "RHONJ" definitely can brag about taking home something from Bravo, it's clear that there's a huge divide among who execs feels are worthy of a paycheck.