Tina Turner's History Of Health Problems Explained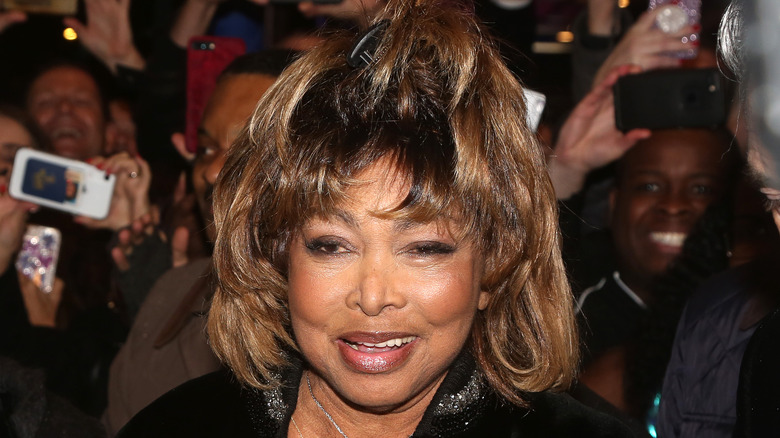 Bruce Glikas/Getty Images
Tina Turner, the music industry behemoth whose career spanned over six decades, died on May 24. In a statement relayed to CNN, her family said, "Tina Turner, the 'Queen of Rock & Roll' has died peacefully today at the age of 83 after a long illness in her home in Küsnacht near Zurich, Switzerland. With her, the world loses a music legend and a role model."
Fans of Turner are privy to the fact that the legendary musician struggled with various illnesses throughout her career, especially in her latter years. Her medical issues apparently began back in 1978, when she was diagnosed with hypertension but thought nothing of it. "I considered high blood pressure my normal," she told the European Kidney Health Alliance in an interview. "Hence, I didn't really try to control it. In 1985 a doctor gave me a prescription for pills of which I was supposed to take one a day, and that was it. I didn't give it any more thought."
Come 2009, Turner experienced a stroke as a result of the mismanagement of her high blood pressure and found out that her kidneys had been failing. Stroke hit her again in 2013, shortly after her wedding to husband Erwin Bach. She also dealt with a kidney transplant, intestinal cancer that spread to her colon, high blood pressure, vertigo, and more. To Turner, it was all one big "medical adventure."
Tina Turner dealt with stroke, kidney failure, and intestinal cancer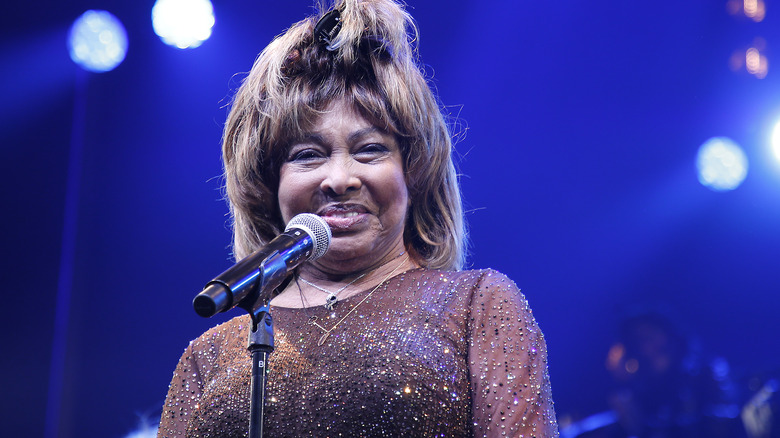 John Lamparski/Getty Images
Tina Turner has always been open about her health concerns. In her memoir titled "My Love Story," the   singer shared that her body had been betraying her so much that she found it tough to stay on top of her illnesses. "I've been on such a wild roller-coaster in the four years since my wedding that even I have difficulty keeping my medical catastrophes straight," she wrote (via Today).
Turner's health began spiraling in 2013 after experiencing a stroke. Three years later, she was diagnosed with intestinal cancer that she had a hard time wrapping her head around. "I had no pain but my body was reacting from cancer in the colon," she wrote (via Us Weekly). "It sounds like it continues and goes on and it does."
While doctors were able to remove the cancer from her intestines via surgery, her medical issues were far from over. She also confessed to developing a "fatal dislike" for mainstream medication, leading her to seek "homeopathic" alternatives (via Page Six). She was "feeling better after a while," but it ultimately led to total kidney failure. Her husband Erwin Bach came to the rescue and donated a kidney to save her life. "The consequences of my ignorance ended up being a matter of life and death," she penned. "At this terrible moment of guilt and self-recrimination, I learned something wonderful about Erwin ... He was loyal, kind, and understanding — and determined to help me get through all this alive" (via People).
Tina Turner considered medically-assisted suicide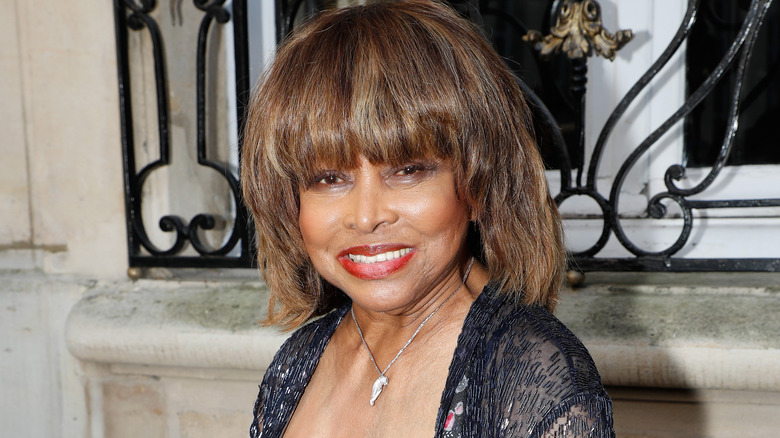 Bertrand Rindoff Petroff/Getty Images
During one of her lowest points, Tina Turner admitted to looking into resorting to assisted suicide since it was legal in Switzerland, where she lived before she passed. In "My Love Story," she wrote that she had joined Exit International, an organization that helps people interested in voluntary euthanasia. "It wasn't my idea of life. But the toxins in my body had started taking over. I couldn't eat," she shared (via the Daily Mail). "I was surviving, but not living. I began to think about death. If my kidneys were going, and it was time for me to die, I could accept that, it was okay. When it's time, it's really time."
It was then that Erwin Bach turned her life around by offering to donate his kidneys. "He said he didn't want another woman, or another life," Turner added. "Then he shocked me. He said that he wanted to give me one of his kidneys."
Turner was never one to be afraid of the idea of death. Speaking with Oprah in 2013, ten years before her demise, she shared that she had lived a full life and had no regrets. "I'm curious to know what it's [death] about. Nobody can tell you because nobody has come back. I'm not excited to die, but I don't regret it when it's time for me," she said. "I've done what I came here to do ... I have a great man in my life now. I have a great husband and I'm happy."