Demi Lovato's Nurse Allegedly Told Police She Used Meth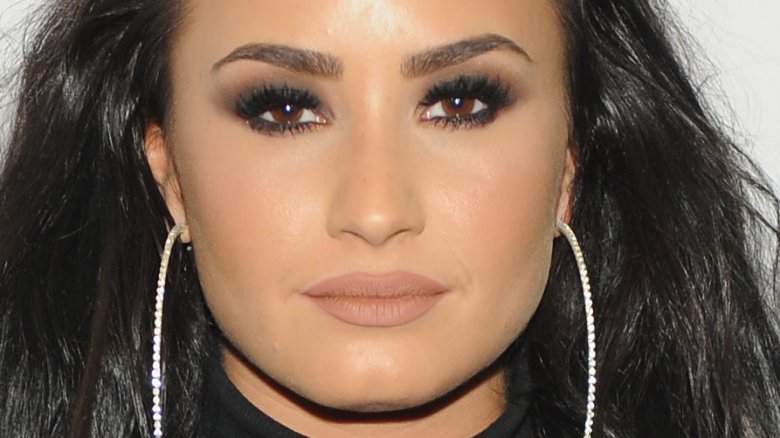 Getty Images
More details regarding singer Demi Lovato's suspected drug overdose have been revealed, with one witness claiming that the former Sonny with a Chance actress had been using methamphetamine.
The Blast reports that a nurse presumably working at Los Angeles' Cedars-Sinai Medical Center, the hospital where Lovato was admitted after reportedly being found unconscious after a night of partying, said that Lovato had been using methamphetamine before her hospitalization. Neither the exact type of methamphetamine Lovato had allegedly used nor the method in which she'd allegedly used the drug have been revealed.
However, if Lovato had been using meth before her suspected overdose, the Narcan that was reportedly used to treat her would not have worked, as that medication is only used to combat the effects of a narcotic. Previously it was thought that Lovato had overdosed on heroin, which can be treated with Narcan.
Considering that Lovato's rep has spoken out about his client's hospitalization and has shared that "some of the information being reported is incorrect," it's understandably difficult to put together the pieces of the superstar's recent drug use at the time of this writing. But, as Perez Hilton noted, Lovato, who had celebrated six years of sobriety in March 2018 before hinting at a relapse months later, may have possibly used multiple drugs before her suspected overdose, though that is, of course, merely speculation.
As Nicki Swift previously reported, Lovato was sent to the hospital on Tuesday, July 24, 2018, after being found unconscious in her Los Angeles home. According to TMZ, Lovato was discovered around 11 a.m. local time by her assistant, who grew worried about the pop star when she hadn't come out of her bedroom that morning. The assistant then reportedly called 911.
Lovato was reportedly given the aforementioned Narcan, which may have saved her life, though just who gave her the emergency medication remains unclear. TMZ claims that the EMTs administered it, while Us Weekly states that a friend provided the Narcan to Lovato.
TMZ noted that Lovato, who'd reportedly been partying to celebrate the birthday one of her backup dancers the night before, would not tell paramedics what drugs she had taken after she'd regained consciousness.
Fortunately, despite her apparent silence about her alleged recent drug use, Lovato is said to be in "stable" condition. In a statement, her rep told fans, "Demi is awake and with her family who want to express thanks to everyone for the love, prayers and support." Since her hospitalization, Lovato's mother, Dianna De La Garza, and her sister Madison De La Garza have been by her side as she recovers. Lovato's ex-boyfriend Wilmer Valderrama, whom she had dated for about six years, was also spotted having visited her in the hospital. Describing him as appearing "very down," a source told E! News, "He was somber and quiet and you could tell he was in a very serious mood. He arrived and left by himself."
Lovato's friends had been worried about her for some time, as they'd reportedly staged an intervention a few weeks before her suspected overdose, during which they'd encouraged her to seek treatment for her alleged drug addiction. Unfortunately, Lovato reportedly rejected her loved ones' help.
Lovato will reportedly enter rehab after she recovers. She previously went to rehab in after battling "depression, suicidal thoughts, self-harming impulses, and a troubled relationship with her body" and "self-medicating with alcohol, cocaine, and OxyContin" (via Today). Her decision was allegedly sparked by an incident in 2010 when she punched a backup dancer in the face while on tour with the Jonas Brothers.
"I lived fast and I was going to die young," she told American Way of her past self. "I didn't think I would make it to 21."
We hope Lovato will receive the help she needs and make a full recovery.
If you or someone you know is struggling with addiction, please call the Substance Abuse and Mental Health Administration's 24/7 National Helpline at 1-800-662-HELP.