Demi Lovato Reportedly Hospitalized Following Heroin Overdose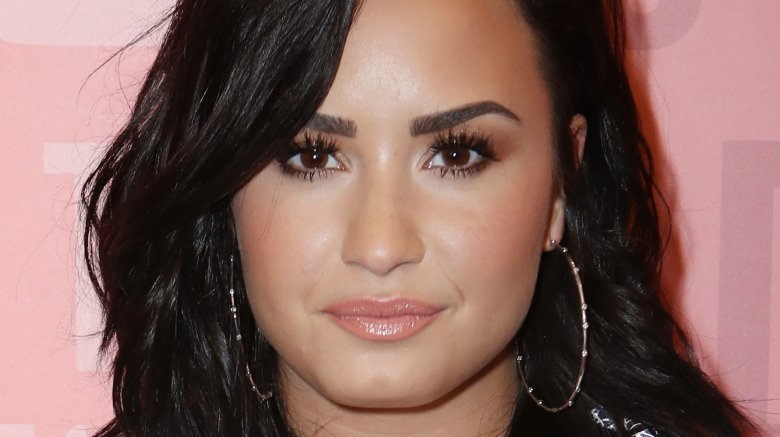 Getty Images
Singer-songwriter Demi Lovato has been hospitalized following an apparent heroin overdose.
According to TMZ, the "Skyscraper" singer was taken to a hospital in Los Angeles at around noon local time on Tuesday, July 24, 2018. As law enforcement sources told the gossip rag, Lovato reportedly overdosed in her Hollywood Hills home, where she was found unconscious by paramedics. At the scene, she "was treated with Narcan — an emergency treatment for narcotic overdoses."
At the time of this writing, the 25-year-old singer's condition has not been revealed as she continues to receive treatment.
As Nicki Swift previously reported, Lovato, who celebrated six years of sobriety in March of 2018, hinted at a relapse just a few months later in June with the release of her latest single, "Sober." "Wake me up when the shakes are gone / And the cold sweats disappear," she sang in the emotional track's first verse, which seemingly references symptoms of withdrawal. "Call me when it's over / And myself has reappeared." Later in the song's chorus, Lovato apologized to her parents and fans. "I'm so sorry, I'm not sober anymore," she sang, before promising to seek professional help. 
Hours after the reveal, the "Heart Attack" singer reflected on life and happiness during the Barcelona, Spain stop of her international Tell Me You Love Me tour, which would continue in Atlantic City, NJ on Thursday, July 26.
"Life is really, really funny sometimes," Lovato told her fans at the time, adding, "It can be difficult, but, for the most part, if you do what makes you happy and set yourself free, you'll live an amazing life."
Earlier this month, Iggy Azalea, who is currently on tour with Lovato, opened up about her friend's relapse. "I had known about it, as a close friend. So I had really wanted for her to be the one to tell people that," she said of her "Kingdom Come" collaborator during an interview with Entertainment Tonight. "And I worried a lot, as her friend, that something was going to leak or somebody would somehow take that and use it negatively against her, or to make her seem like she's got a secret."
Throughout her career, Lovato has spoken openly about her struggles with mental illness and substance abuse. "The very first thing that you have to do is admit that you have a problem and then you have to ask for help," she said on Good Morning America in March 2018. "I want people to know that it was possible to get help and to recover."
A number of other celebs have recently opened up about their own journeys toward sobriety. Mission: Impossible — Fallout star Simon Pegg revealed his longtime struggle with depression and alcohol addiction earlier this month. While speaking with The Guardian, he said he quietly entered rehab in 2011 following his "crisis years" in the mid-2000s. He added, "I don't think I would be here now if I hadn't had help." Meanwhile, actress Selma Blair marked two years of sobriety in June, following her battle with depression, anxiety, and alcoholism.
We hope that Lovato can find the help she needs soon.