Demi Lovato Opens Up About Life, Happiness At Concert Following Relapse Reveal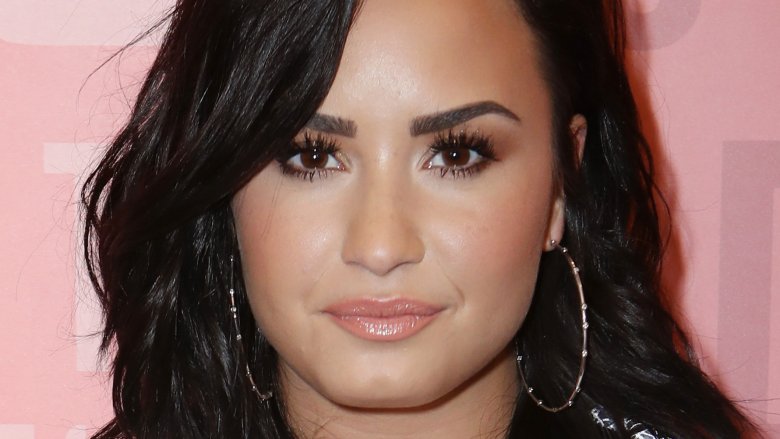 Getty Images
Demi Lovato is opening up after a recent reveal about her sobriety.
On Thursday, June 21, 2018, the "Heart Attack" singer offered some wise words to her fans about life and happiness during the Barcelona, Spain stop of her international Tell Me You Love Me tour. 
"Life is really, really funny sometimes," Lovato can be heard telling her adoring crowd in a video captured by a concertgoer, before launching into a moving rendition of "Warrior." She added, "It can be difficult, but, for the most part, if you do what makes you happy and set yourself free, you'll live an amazing life."
The 25-year-old singer, who celebrated six years of sobriety in March of this year, had just released her new single, "Sober," shortly before the show. However, as a number of fans noted on social media, she did not include it in her hits-heavy set list. 
As Nicki Swift previously reported, the emotional track seemed to suggest a recent relapse. "Wake me up when the shakes are gone / And the cold sweats disappear," Lovato sings in the first verse, which seemingly references symptoms of withdrawal. "Call me when it's over / And myself has reappeared." As the song continues, the former Disney star apologizes to her parents and fans, singing, "I'm so sorry, I'm not sober anymore," before promising to seek professional help. 
While sharing the song on Twitter, she simply wrote in the caption, "My truth."
Over the years, the "Skyscraper" singer has spoken openly about her struggles with mental illness and substance abuse. "The very first thing that you have to do is admit that you have a problem and then you have to ask for help," Lovato, who has included free group therapy sessions for fans while on tour, previously said of her journey toward sobriety on Good Morning America. "I want people to know that it was possible to get help and to recover."
Apart from dropping her latest song, Lovato, who will continue the second leg of her world tour over the next month, has yet to publicly comment on her rumored relapse. In the meantime, we hope that she can find the help she needs.