Cher Sheds Light On Tina Turner's Health Struggles Before Her Death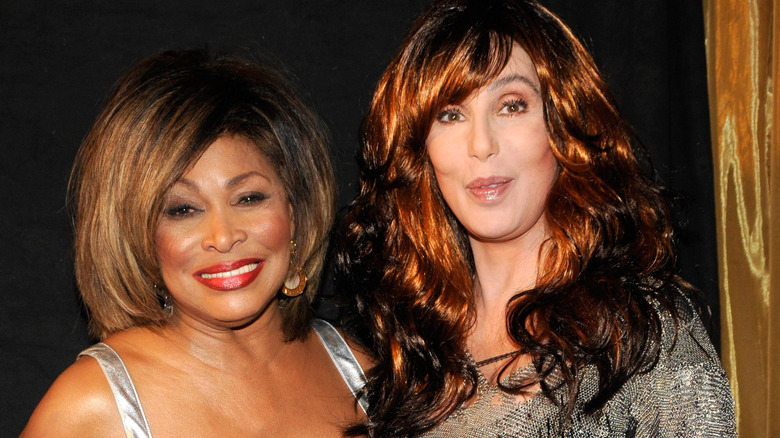 Kevin Mazur/Getty Images
Cher has opened up about visiting her friend, Tina Turner, as she faced various health problems. 
Prior to Tina Turner's death, she and Cher enjoyed a long sisterhood that dates back several decades. Over the years, the legendary singers performed together on multiple occasions over their musical careers. Many of their performances were updated duets of their respective hits, such as "Shame, Shame, Shame" and "Proud Mary." But they also often branched off into covering other classics, such as the Beatles' most popular hits. According to The World of Tina, their last performance occurred in 2008, during "The Oprah Winfrey Show."
During the stars' accompanying interview, Cher revealed a little about their first meeting. "The first time Tina and I worked together, she came into the studio and I was expecting, you know, Tina Turner, but she comes in wearing a little silk shirt and trousers and high heels," said Cher (via Oprah.com). "Then we started talking, and I have a sailor's mouth, and Tina is so genteel — she talks like such a lady. She just kept looking at me, like, 'Whoa, where did you come from?'" Meanwhile, Turner said, "Cher was so free. She was in control of her career and her life and what was in the studio." Unfortunately, Turner suffered from several health issues over the last few years of her life that made getting together difficult. However, that didn't stop Cher from making time for her.
Cher made time for Tina Turner during her illnesses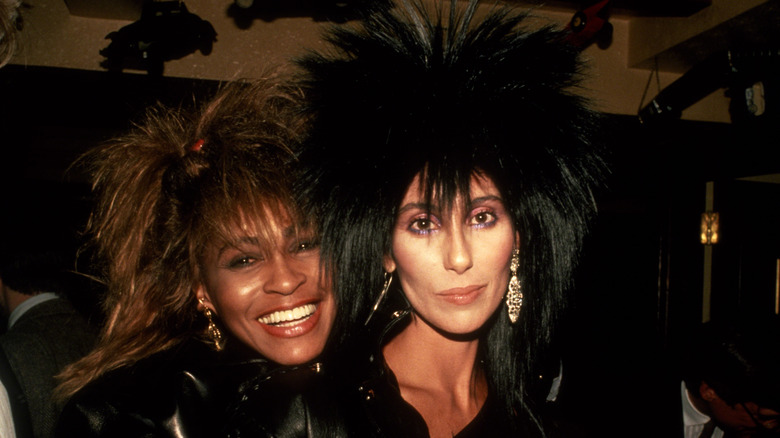 Images Press/Getty Images
On May 24, Cher interviewed with MSNBC and provided thoughtful commentary about her friendship with Tina Turner. "She fought this sickness for such a long time and she was so strong, as you would think she would be," said Cher. "But towards that end, I know that she told me once, 'I'm really ready. I just don't want to put up with this anymore.'" The singer continued, "I started going to visit her because I thought, 'I need to put this time into our friendship, so she knows we haven't forgotten her. So we all took turns going and spending time with her and it made her happy." 
Cher also revealed that Turner initially proclaimed that she wasn't able to accommodate leisurely visits, but hours later, "We were laughing like crazy and she wanted to get up and show everything that she'd bought in her house," said the singer. "But she was having a good time in spite of the fact that she was really sick," Cher added. Cher didn't mention how recent her visits with Turner were; however, she did gush about visiting Turner in 2021. "I JUST SPENT THE LAST 3 HOURS WITH MY FRIEND & IDOL 'TINA,'" tweeted Cher. "THE GREATEST FEMALE PERFORMER EVER. THE EVER BEAUTIFUL, EVER AMAZING TINA TURNER."