Chrishell Stause Seemingly Doesn't Get Along With Justin Hartley's First Wife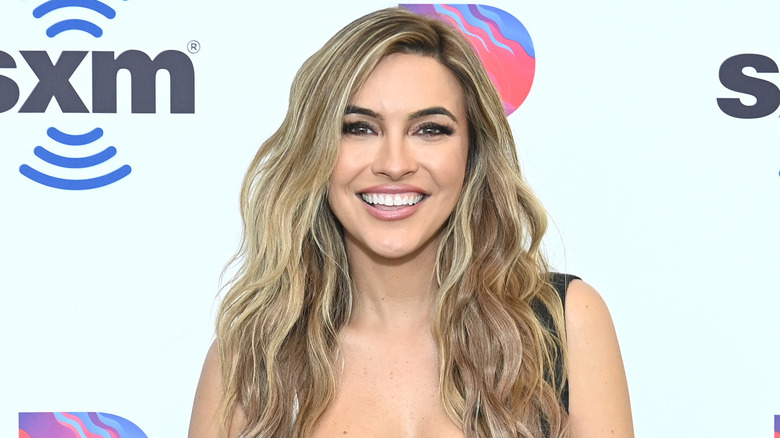 Araya Doheny/Getty Images
The dissolution of Chrishell Stause and Justin Hartley's marriage played out in front of our eyes like a real-life soap opera. Ironically, the former lovebirds began dating in 2013 after getting introduced by a mutual friend, who was coincidentally Stause's castmate from the long-running soap "Days of Our Lives." They tied the knot four years later, but come 2019, after only a little over two years of marriage, it was reported that they were parting ways, much to the fans' surprise, and apparently, Stause's too. 
The real estate agent revealed on Season 3 of "Selling Sunset" that she was blindsided by Hartley's request for divorce. The "This Is Us" star apparently only informed her of his decision via text, and shortly after, the news hit TMZ. "He text me that we were filed," Stause recalled. "Forty-five minutes later, the world knew." She also shared that they lost contact almost immediately after the divorce news became public. "I talked to him right after because I thought that must be a joke. That was kind of the end of the communication," she said. Her recounting of the story unsurprisingly garnered her public sympathy, especially after she demanded an explanation from Hartley on the show. "People want answers," she added. "And I f***ing want answers."
Hartley's reputation tanked, but his first wife, Lindsay Hartley (née Korman), came to his defense, which Stause seemingly took issue with.
Chrishell Stause and Lindsay Hartley shaded each other on social media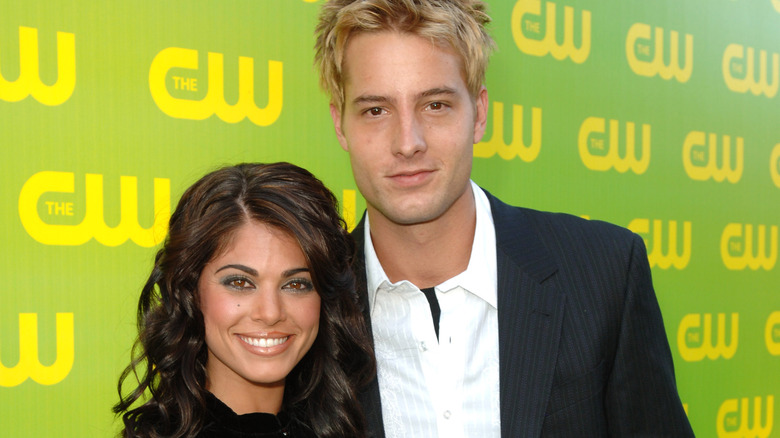 Michael Caulfield Archive/Getty Images
Lindsay Hartley wasted no time coming to Justin Hartley's defense after Chrishell Stause's revelation made rounds online. The "All My Children" star, who shares a daughter with Hartley, took to Instagram to sing her ex-husband's praises. "In a day when social media should be used for positivity... An inspiration towards movement in an honest and deserving way... I'd like to join, by highlighting my appreciation for my family," she wrote in a lengthy post, highlighting that Hartley is the "exemplification of a solid man," one who she considers a "dear friend" and a "devoted father." She also said that while she and Hartley have their fair share of issues, she will always stand by him because they're family. "I appreciate what we have today and am thankful for the family we have built," she penned.
Stause, for her part, seemingly found it appalling that Lindsay got involved and issued a subtle response via her Instagram Story. She posted a quote that read: "Be the woman who fixes another woman's crown without telling the world it was crooked," and accompanied it with the caption: "Women who build each other up are my tribe." What's more, she also hinted at the cause of their split by liking a fan's tweet that insinuated that Hartley had been unfaithful. The tweet read: "@justinhartley filmed a movie in Canada at the same time his new gf @SofiaPernas was filming the summer before they split. The timing seems like he probably cheated on @Chrishell7 and took a coward's way out to avoid spousal support and gaslight her." Talk about messy!
Chrishell Stause has finally moved on from Justin Hartley
Alberto E. Rodriguez/Getty Images
While her split from Justin Hartley didn't pan out the way she'd hoped, Chrishell Stause eventually accepted it for what it was and moved forward with her life. In Season 4 of "Selling Sunset," she divulged that "there's no anger left" in her upon realizing that the marriage wasn't what she wanted, anyway. "I mean, if he wants to have 50 wives, go live your best life because I really feel like I am," she said. "Once you know something wasn't right, whether it was your decision or not, now, you are where you're meant to be."
Upon learning that Hartley had moved on to marry Sofia Pernas, who she had worked with in the past, Stause said that everything clicked for her. "My ex-husband Justin is remarried to someone I know from back in the day, pretty well, and a lot of things made sense after finding that out," she told her castmates. "I wish them the best. You know, I think that it actually, if anything, it felt good to know that. It felt like a little bit of closure."
Stause also went on to tie the knot with someone new and is now reportedly married to Australian musician G-Flip.